Album Review: The 1984 Draft – Makes Good Choices (Poptek Records)
Dayton, Ohio's The 1984 Draft, a band who channels American rock sensibilities through a '90s tinted punk and indie lens, will release the 'Makes Good Choices' LP on August 24th 2018. The LP was recorded by Pat Himes, whose credits include Ryan Adam's legendary "Heartbreaker" album. The band is recommended for fans of The Replacements, Beach Slang, The Smoking Popes, and Sugar.
For those unfamiliar with The 1984 Draft, or its primary singer/songwriter Joe Anderl, few Ohio-based musicians have enjoyed the opportunity to support as broad and diverse a list of nationally and internationally recognized musicians as Anderl has with his various solo and band endeavors over a 20 year career.
To name just a representative sample, he's supported everyone from indie rock heavies like Beach Slang, Maritime, Maps and Atlases, The New Amsterdams, The Wrens, Murder By Death, and Limbeck, to celebrated songwriters like John Vanderslice, Richard Buckner, party rocker Andrew WK, and even punk and hardcore heavies Ink and Dagger, Off With Their Heads, Everytime I Die and H2O.
He's also toured alongside The Gunshy (Sleep Recordings, Chicago), Adam Torres' Nostra Nova (Fat Possum, Austin), Tender Mercy (Louisville), as bassist for The Kyle Sowashes (Anyway Records), and vocalist for Waking Kills The Dream (Goodlife Recordings).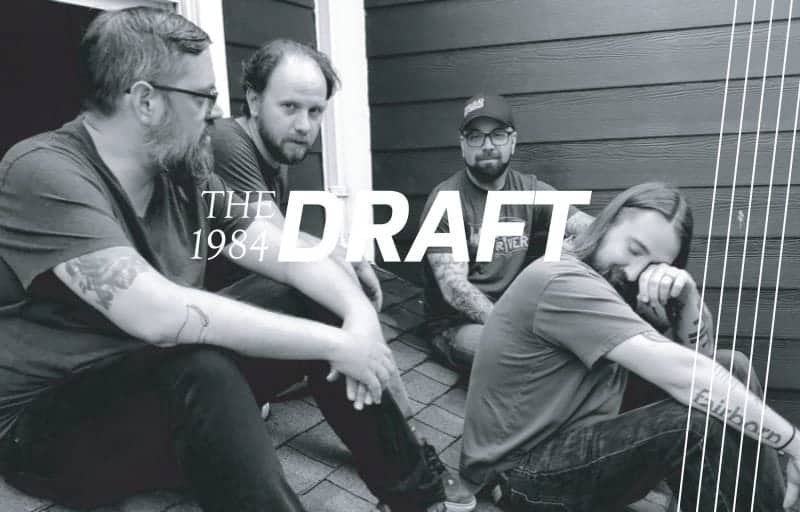 Short and sweet, Jan Kowalski kicks of with the sound of child singing the name over and over again before the band arrive with bouncy rock rhythm and infectious riffs. A good start is instantly bettered by the rocking bass-heavy upbeat sound of Lately, melody of Miss Ohio and the inspired riffing of Wedding. Both tracks showing that The 1984 Draft know how to deliver killer choruses.
Not just about upbeat and bouncy pop-rock. The 1984 Draft show off their indie-rock credentials with the sombre track, Honest and the reflective sound of Red Dress. Both tracks keep up with the impressive level of rhythm, catchiness and sweet sounding vocals that makes the album such a fun listen.
Ten tracks coming in at about 30 minutes is the perfect for an album of this ilk but it's still with a hint of sadness that Makes Good Choices is over so soon. The penultimate track, Megaphone effortlessly switches between fuzzy guitar strums, soft drum taps, understated vocals and a faster, more energetic beat.
Then there is the church organ that sits comfortably in the background of Lisbon Falls and its finale feeling. The strength in this track makes it feel exactly like the goodbye of the album. Arguably bringing forth the best chorus of the entire album and leaving all with a small smile.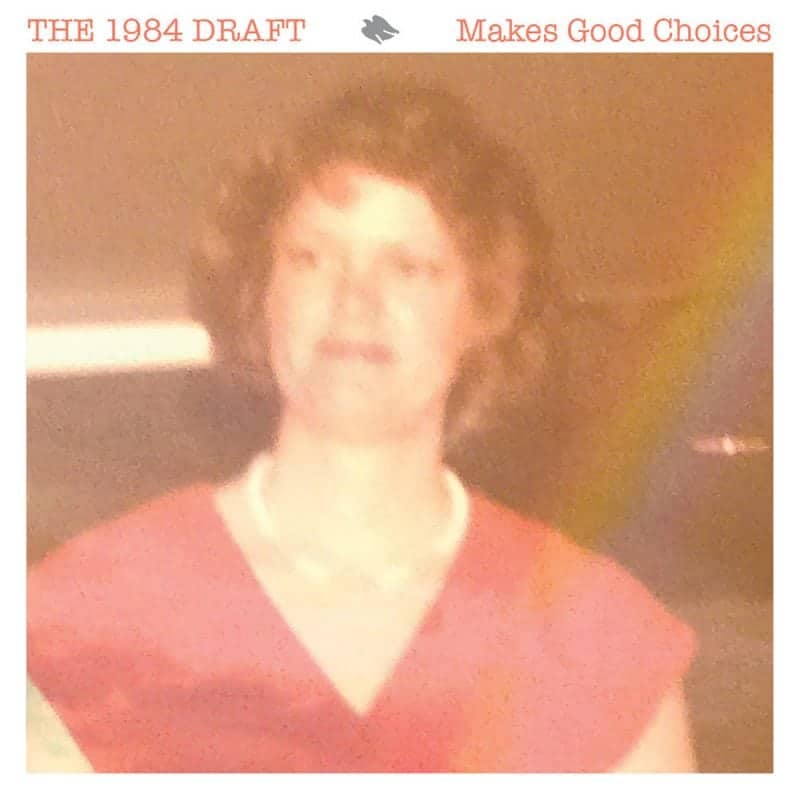 The 1984 Draft – Makes Good Choices Full Track Listing:
1. Jan Kowalski
2. Lately
3. Miss Ohio
4. Morrissey of Mandys
5. Honest
6. Wedding
7. Lutheran Heat
8. Red Dress
9. Megaphone
10. Lisbon Falls
You can order the vinyl and find out much more about The 1984 Draft here as well as earlier releases via Bandcamp here. Support them by liking their Facebook Page and following them on Twitter.
[amazon_link asins='B07F12Q62C,B07F16XPCP,B07F16CSSP,B07F12DFBF' template='UseThisOne' store='g0e5b-21′ marketplace='UK' link_id='b66fe81d-807b-11e8-b821-9d2fdcdbf506′]
The 1984 Draft - Makes Good Choices (Poptek Records)
The Final Score -

8.5/10