Album Review: Sylosis – Cycle of Suffering (Nuclear Blast)
The world is in chaos. Societies are angry and divided. The future looks bleak. But all is not lost: music still has the power to light up those ominous, cloudy skies.
Masters of enlightened, neck-wrecking turbo-thrash, Sylosis is returning to the barricades after four years of silence, armed with its strongest album yet and a renewed sense of purpose. The fightback against the dying of the light starts here.
Cycle of Suffering will be released on February 7th 2020 via Nuclear Blast Records.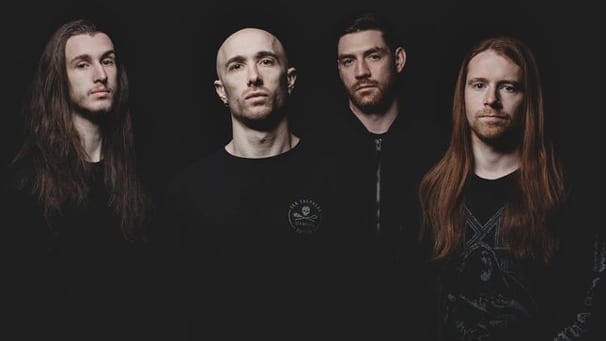 The sense of excitement that surrounded the announcement that Sylosis were back was certainly something. A very popular band, the years away has seemingly just increased their popularity and for good reason. They went on hiatus at a very successful point of their careers and with members playing in other bands, there was never any assurance that they would come back.
Well, they have and what a ruthless return it is. Cycle of Suffering sees a re-energised band return to reclaim the mantle of the best Britain has to offer. How? By smashing through 12 hefty and unforgiving tracks, beginning with an absolute banger called Empty Prophets.
This is a 'straight to the point' kind of track as the Sylosis unit comes out on fire. Sharpened riffs and hooks that cut deep, frantic breakdowns and a ferociously energetic set of death metal vocals. It's a head-busting start and sets up the rest of the album nicely.
The previously released single, I Sever is still sounding as strong as it did on release. A bit of a different approach sees Sylosis begin to flex their melodic muscles a bit more will staying true to their hyper heavy metal roots. A classy guitar solo makes this two for two easily.
A short rolling drum beat kicks the title track into gear but it's the chunkiness of the riffs that do it here. Followed by Shield, Sylosis giving little time to take a breath as they keep the tempo fast. Although the chorus is definitely a chance to take a deep gulp of air.
With fresh breath in the lungs, it's an opportunity to expel it all by screaming along with Calcified and Invidia. The former thrashing the groove up like it's nobodies business while the latter once again smashes the chorus into the brain ensuring it won't be forgotten anytime soon. Capped off by another banshee scream of a guitar solo.
That's six for six and while Idle Hands is a bit less exciting, it still brings the heavy in incredible fashion. Sylosis guitar team are absolute beasts, highlighted again on Apex of Disdain although the drums are certainly not slouches here either. Combined with the ferocity of the vocals, never failing to burn as brightly as the sun, and this is the strongest Sylosis may have ever sounded.
A momentary chance to suck in another lung full of air, Arms Like A Noose begins with just guitar melody. It's short but welcome as the explosion that follows is huge. However, that's not what most will remember here. No, it's the squeals of guitars as they're teased and manipulated to give a very fresh sound that genuinely excites.
That's nine for nine pretty much and with the end in sight, Sylosis refuse to stop giving it their all. Devils in Their Eyes is their trademark speeding heaviness where the beast roars with renewed ferocity. Before Disintegrate touches upon the epic choruses that have accompanied a number of tracks so far. Clashing instruments led by an out of control drum beat before the chorus just soars. Heavy?! The ultimate understatement.
The 2020 bar setting melodic metal band make it twelve for twelve with an absolute stunner as the final track. The one and only time we get clean singing on the album. A morose melody, contrasting vocals that work wonderfully together, a strong sense that the journey is over portrayed through the music and plenty of meatiness to confirm this is still very much a Sylosis track.
What a return this is. No half-arsing it, just a great metal band giving it their all and using all their shared experience to deliver one of the best albums of 2020.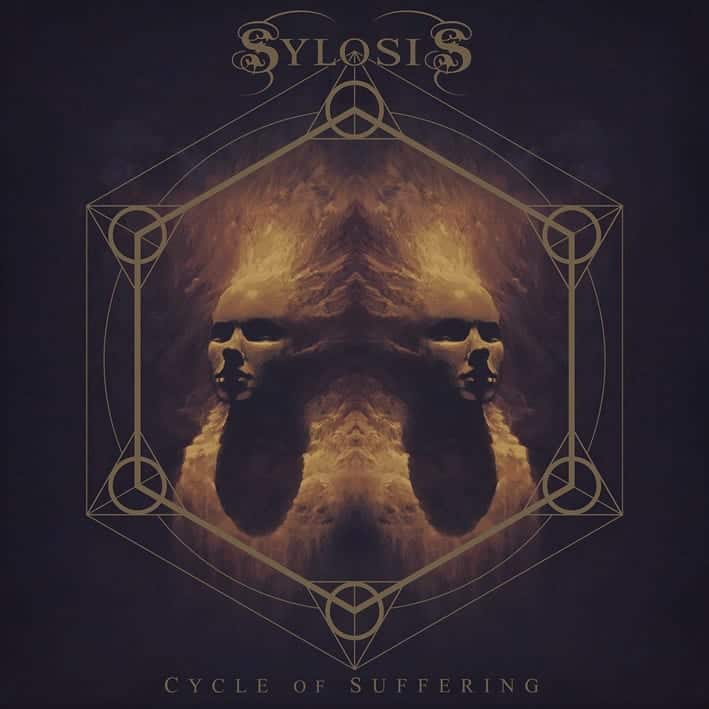 Sylosis – Cycle of Suffering Full Track Listing:
1. Empty Prophets
2. I Sever
3. Cycle of Suffering
4. Shield
5. Calcified
6. Invidia
7. Idle Hands
8. Apex of Disdain
9. Arms Like A Noose
10. Devils In Their Eyes
11. Disintegrate
12. Abandon
Links
Sylosis - Cycle of Suffering (Nuclear Blast)
The Final Score -

9/10