Album Review: Sykelig Englen – To Walk Among Death And Pestilence (AHPN Records)
Hailing from Norfolk in the UK, Sykelig Englen are a raw black metal band about to release their third album, To Walk Among Death And Pestilence. Out on March 20th 2019 via AHPN Records.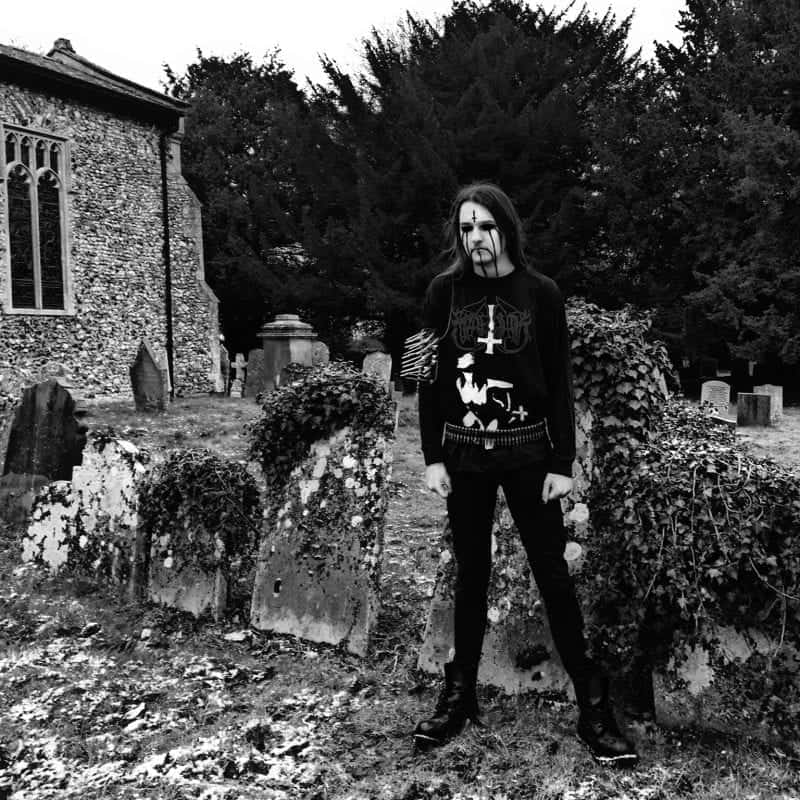 As raw as taking a bite out of a mooing cows backside, this black metal release is filthy and inhumane sounding. It's evil in its purest form but with enough clarity and impact in each howling and destructive element to sound positively enlightening.
Unlike many other bands in their genre who try to sound as raw as possible, Sykelig Englen capture this without compromising the overall production of the record. It's way more palatable but just as twisted as the bleakest of bleak.
Highlights include the incredible Decompositional Stench, the impactful sinister riffs of To Judge the Afflicted and softer melodic start that leads to the horrifying heaviness of Revealing the Plague. Just three tracks that showcase the impressive talents of Sykelig Englen.
Even the fact that it's 12 tracks long doesn't do it any harm as many of these are kept short and to the point. Sykelig Englen don't need to go deeper and more expansive as each track is its own slice of the pie that is To Walk Among Death and Pestilence.
Right at the end we get Reaping the Souls of Humanity and the use of keyboards here is phenomenal. A different showcase of what Sykelig Englen are capable of but one that comes as such a surprise it's simply impossible to not mention.
A great, raw as anything release that shows the UK black metal scene is stronger then ever.
Sykelig Englen – To Walk Among Death and Pestilence Full Track Listing:
1. Hymns of the Dead
2. Lurking Skeletal Remains
3. To Walk Among Death and Pestilence
4. Decompositional Stench
5. Crypt of Sarcophagi
6. Dividing the Spoil
7. To Judge the Afflicted
8. Revealing the Plague
9. Devouring the Sons of the God
10. Mother Earth's Final Violation
11. Punish the Desecrater
12. Reaping the Souls of Humanity
The album and earlier releases can be ordered over on Bandcamp. Find out more and keep up to date with news by checking out the band's Facebook Page.
Sykelig Englen - To Walk Among Death And Pestilence (AHPN Records)
The Final Score -

9/10