Album Review – Suicide Silence – Suicide Silence (Nuclear Blast)
So, you may have heard that Suicide Silence have released a new album. There has been a small amount of talk about it. Doris wasn't just a storm in the UK. It was released a few days back through Nuclear Blast and is self titled. Suicide Silence, historically an American deathcore band, have changed. They are still American but musically they have moved quite far away from their deathcore origins. They are probably closer in genre now to alternative metal or nu metal though are quite hard to place. There are still deathcore elements within their new sound. Perhaps it could be seen as them expanding the genre? That might be pushing it a bit though.
Marking such a significant change in direction for the band, the album Suicide Silence, is fairly described as polarising. Listeners have quickly split into three groups. One group like it and find it quirky and interesting. A second group are unsure/dislike it but believe an artist has the right to put out what they want. The final group are the vocal ones. They hate it and they want to make sure you know that they hate it.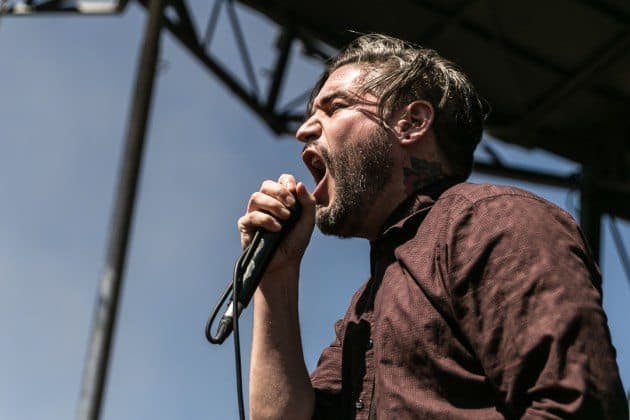 They make some fair points. One of those is whether or not a band should change direction quite so drastically while keeping the same name. I agree with this one. I didn't like it when Korn released their dub step nonsense. My daughter wouldn't like it if Alvin and the Chipmunks suddenly started releasing deathcore.
Too often though the well presented thoughts are swallowed beneath a sea of vitriol and insult that help nothing. Criticism should always be welcomed but is meant to be constructive. Attacks like "you fucking suck" or "Mitch Lucker would be turning in his grave" are hateful, unhelpful and generally untrue. This is also good advice for the band too though. Especially as a member or two got caught up in a hateful war of words on social media.
It is easier for me to say all this, I know, simply because I am one of those lucky people who are able to listen to Suicide Silence with an open mind. See, I was not really a fan of deathcore Suicide Silence. It wasn't that I didn't like them, I just didn't really every come across much of their music. This self titled album is almost like a debut to me and therefore I get to do that most wonderful of things. Listen to a new band and decide if I like it based purely on what I hear through my headphones and speakers. No bias at all.
Suicide Silence, the album, is made up of 9 songs and comes in at around 44 minutes long in total. It starts off with the two singles released so far. Doris and Silence. Doris is where the trouble started. I heard it, thought it was weird but intriguing and upon further listens, really started to enjoy it. It seems I am in the minority here but even now, listening to it again, I still like it so am happy to be. It has received a lot of grief elsewhere, as did the second track, Silence. Again, I liked it and a lot of people didn't, though I think that could have been a hangover from their anger with Doris.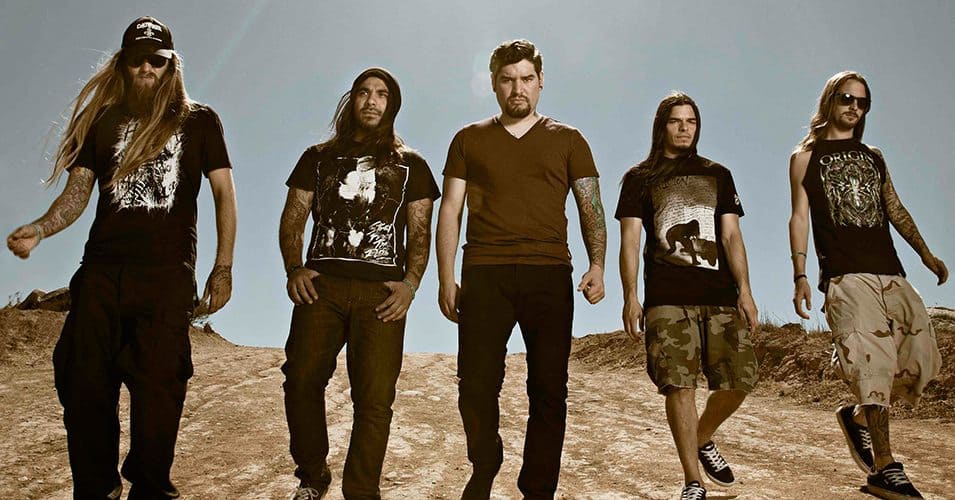 Suicide Silence have been pretty clear about what direction they were taking. If anyone expected the other 7 tracks to be straight up deathcore after hearing the singles, well, they shouldn't. The whole album sounds a little like an experiment, just like Doris and Silence. There are some parts of songs that I just don't like and some parts I find odd. There are parts that I really like too though.
The 3rd track, Listen, is one I am not so keen on. I like the harsh, shouted vocals of the first verse but don't really like the weird effects that back them up with barely no other music. The chugging riff that eventually comes in is pretty cool as is the chorus. There is a spoken word verse halfway through that is horrid but it leads into a great solo which ends with some brutal roars and shouts. The biggest problem with Listen is it just doesn't seem to know when to end. It switches to a gentle rhythm at the end with a gentle tapped drum and drawn out guitar squeals over softly spoken vocals that go on too long.
A similar style is used on Run, with a heavy musical intro and then clean vocals over almost nothingness. It does have the catchiest chorus on the album so far though with it's clean vocals but up-tempo guitar and drum rhythm. A scream introduces a heavy breakdown which is great and continues through to the end before coming in for another run at the catchy chorus.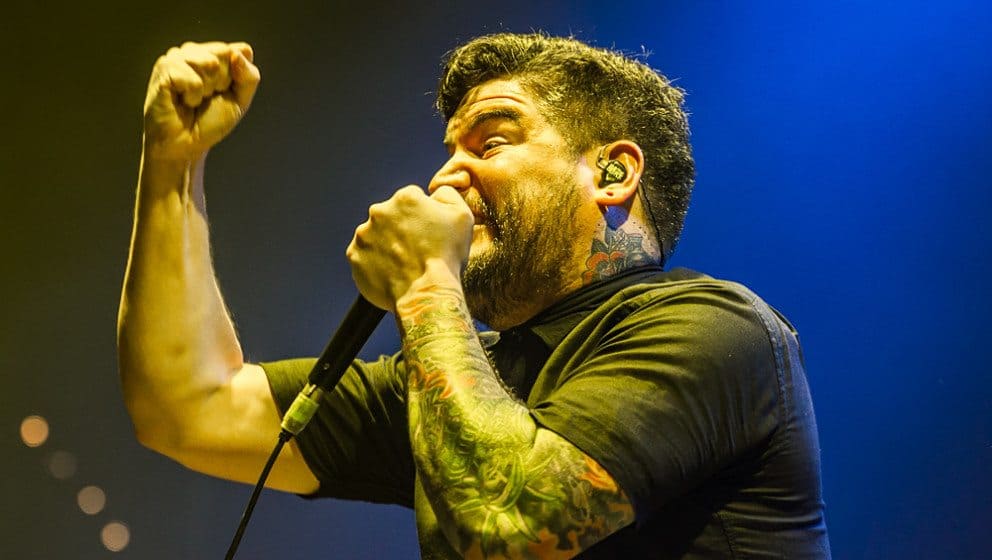 Conformity is a really soft song with a gently sung verse over an acoustic guitar on it's own. I think Eddie sounds fine here and I like how the level of aggression in his vocals grows as the song progresses. It is quite a clean song and a "normal" kind of structure until the chorus hits. The vocals and guitars seem to be at odds with each other in the chorus and it doesn't sound good. It is followed by an absolutely excellent solo from Mark Heylmun though.
The Zero might win an award for weird intro of the year. It starts with an acoustic melody before just stopping and turning into fuzz. A loud effect goes off, sounding like the arrival of the Deathstar or something and then it goes back to the acoustic guitar coupled with clean vocals. The second verse of vocals sounds completely at odds and out of time to the music here but when the pace picks up, the vocals click back in making it a strong chorus after a weird verse. The song and vocals turn heavier near the end with a short breakdown, some shouts and then a really enjoyable solo. It comes back in for a 30 second blast of death metal with a chugging riff over screamed vocals.
Dying in a Red Room starts like a rock song from a band like Stone Sour with a crunching guitar sound and gentle drum beat. It is purely clean singing at the start through the verse and chorus. I quite like it and Eddie Hermida sounds pretty good here. The drums pick up the pace a bit before it jumps into the chorus again. There is a lovely little drum rhythm at the end over quirky guitar lines but again, this song needs to stop earlier. The last 50 seconds are purely intermittent fuzzy guitar noises and oddly moaned vocals that could, maybe should, have been dropped.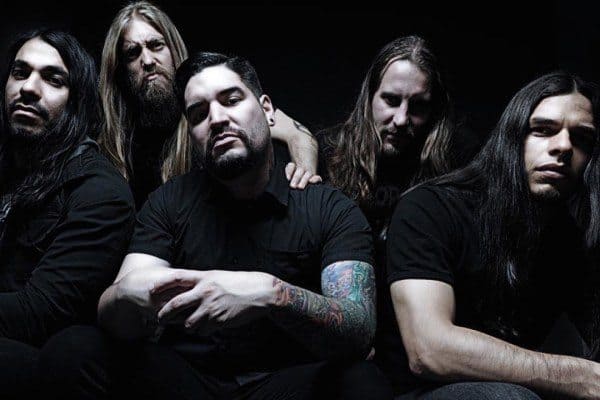 There are heavy tracks though, or at least heavier tracks. One such track is Hold Me Up, Hold Me Down which returns to the "Doris" sound with heavily distorted guitars and harsh vocals. I love the beat of the drums over the distorted guitars in the verse. There are loads of fantastic guitar leads and mini solos spread out over the song. It has a brutally heavy breakdown too with pure death guttural growls and screams over a chugging riff.
Don't Be Careful You Might Hurt Yourself is another heavy one. It is fast and heavy with quick, death metal vocals and a blistering drum beat. The guitars are distorted and crunching though add a little more of a melodic line in the chorus. The chorus has a little clean singing over heavy music before returning to the angry vocals again. Carrying on the trend of not knowing when to end, with a minute to go, the music fades out and we are left to listen to a bit of upbeat whistling. A song that perfectly blended their older and newer style goes from great to being great except for the silly ending.
Where do you start with this. I guess I will start by saying that I don't think this is a bad album. I don't think it is a great one either though. There are good songs – specifically Doris, Silence, Hold Me Up Hold Me Down and the excellent Run. Other songs have great moments like most of Don't Be Careful You Might Hurt Yourself or the solo in The Zero. Then there are the problems too. At times it feels like Suicide Silence have too many ideas and because of that, a fair few songs are messy.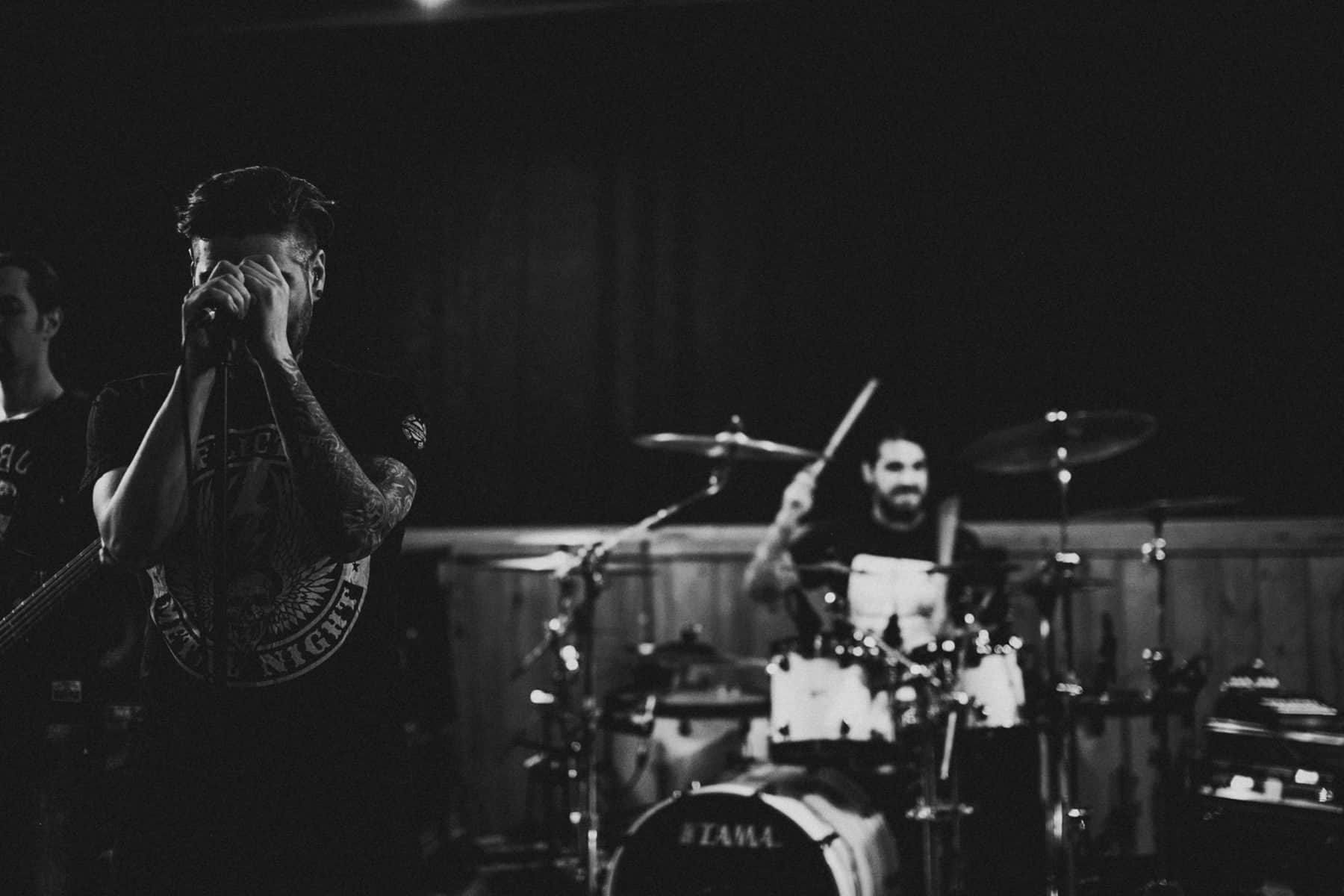 The biggest issue I have with the album though is the band's inability to stop. You have to know when a song is done and too many tracks go on a minute longer then they need to. Even more so when that final minute often turns to nonsense like heavy breathing, muttering, distortion, feedback and even whistling.
Suicide Silence does sound like it is a demo but I think that was purposely done and I don't mind it. It feels raw, rather than polished. Maybe a little too raw at times. There are moments where the music and vocals sound like they are battling against each other. Not working together. There are also moments in songs I am happy to get lost in and just enjoy a band doing what they want to do.
A good album, not a great one but certainly not a terrible one either. It is extremely different, not just to what they used to do.  It is quirky and peculiar so that is going to alienate some fans right away. Me, I think they could be on to something here. They need a little more polish. Maybe a little more consideration into the structure of some songs and I do hope they drop the erratic endings to the songs in the future too. If you listen to this album with an open mind, you may just find that there is a lot of creative and interesting stuff here, amongst the messy bits.
I am sure the band will learn from this album and take those learnings into wherever they go next. I, for one, will be looking on excited to see where that is.
Suicide Silence is available to download and/or stream at all the usual places now such as iTunes and Spotify. You can pick up a physical copy from Amazon too. Be sure to check the band out on Facebook and Twitter for more news.
Finally, Suicide Silence are out on tour shortly and you can read more about that here.
Suicide Silence - Suicide Silence (Nuclear Blast)
The Final Score -

6/10
Comments Rating
( reviews)