Album Review: Strontium – Remains (Self Released)
Russian Gothic Metal band Strontium have released their debut album called, Remains. Released on April 20th 2019, the music of Strontium is a mix of symphonic gothic metal with some elements of modern metal and doom.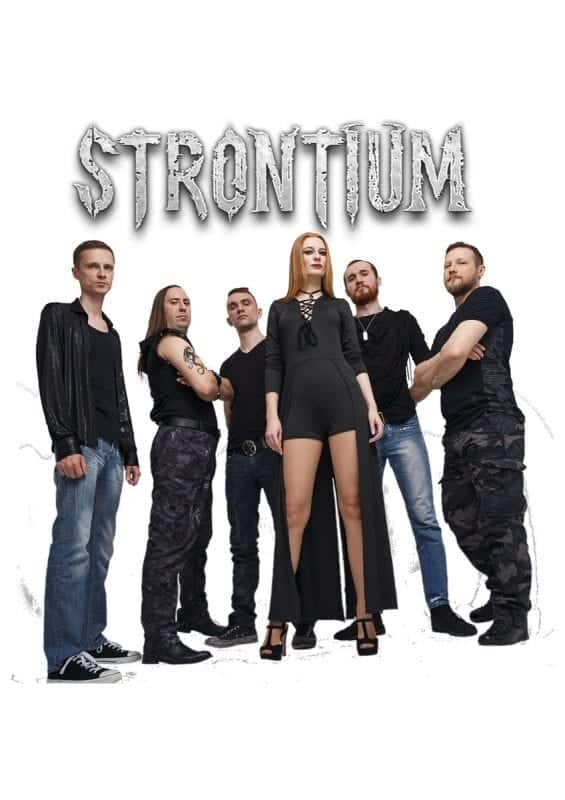 A lot of the strength in this release lies at the feet and in the voice of frontwoman, Alexandra Rodina. Her voice is killer, powerful and soulful at the same time. It's showcased well on the epic sounding Stormwings, an opener that shows off the symphonic gothic metal sound of the band.
However, it's the following Resentment Like a Torture that gets the blood pumping and the excitement increasing. Heavy riffing throughout, it's deep and chunky sounding, high quality stuff that fills the air with good vibes even before a duel vocal performance comes along.
Lie, Cry or Die also has two different vocalists, however here it's on the opposite ends of the scale. One being energetic and full of life; the other grimy, guttural and angry. The guitars at the end of the track are particularly impressive in the thickness of their hooks.
We then get a more sorrowful sounding track in the form of Wait Me. A slower melodic number that relies heavily on the vocals while the rest of the instruments feed the heaviness with deep groove.
It's then a straightforward gothic metal track in the form of Kisses before Pour Vous arrives with the most subtle track of the bunch. A mix of acoustic strumming, melodies and deeper chugging riffs combine to create a memorable listen.
The latter few tracks are actually some of the strongest as we get From the High's energy and Darkness Within's huge riffs to finish off a good album. Sounding wise beyond their years, it's certainly a surprise to know this is Strontium's debut. Who knows what they can produce with even more experience behind them?
Strontium – Remains Full Track Listing:
1. Stormwings
2. Resentment Like a Torture
3. Lie, Cry or Die
4. Wait Me
5. Kisses
6. Pour Vous
7. From the High
8. Darkness Within
The album can be picked up via Bandcamp while more information about Srontium can be found over on Facebook and Instagram.
Strontium - Remains (Self Released)
The Final Score -

8/10