Album Review: SinHeresY – Out Of Connection (Scarlet Records)
Out of Connection is the third album of the Italian melodic modern metal band SinHeresY. The successor of 'Domino' follows up the musical evolution of the four-piece lead by the unique vocals blend of Cecilia Petrini and Stefano Sain, bringing it to a whole new level. An album that pushes the listener into a journey about who we are as human beings in the social network era and how our digital persona can overcome our true self.
It will be released on July 26th 2019 via Scarlet Records.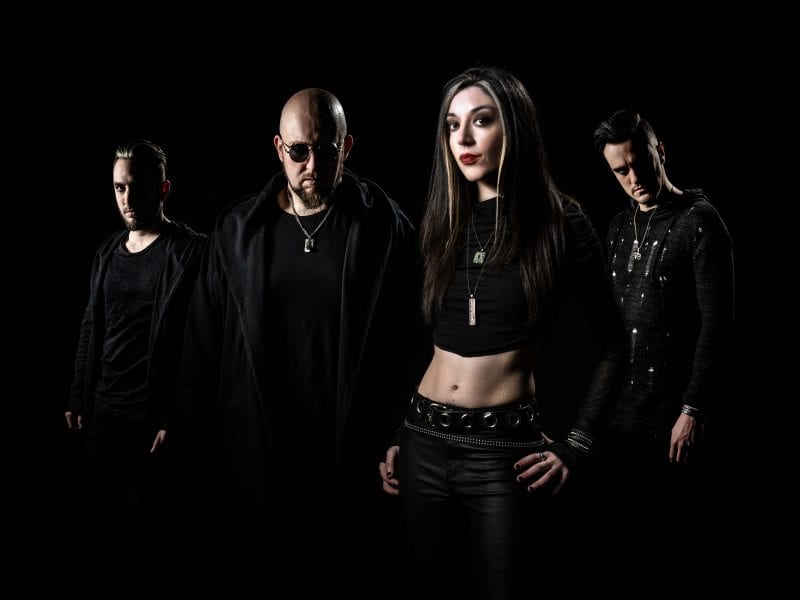 Mixing groovy riffs, electronica and some good old-fashioned heavy metal head-banging hooks; Out of Connection is all about relevancy. Not just with the theme of the album (although it is very much on point) but with a style that is very in vogue at the moment.
Energetic guitar groove, a thumping drum beat and a duel vocal performance that mixes the sound up. What Makes Us Human is a solid if unexciting start. Although a breakdown in the latter half does perk the ears up.
The title track is heavy on the electronica, almost rave like bursts while the female side of the vocals lead us through the haze. Not a great track unfortunately but Zero One corrects that with a return to the faster paced and higher energy stuff.
On the right track now, at least for catchiness, the next handful of tracks don't make any major changes to the established formula. Although the added intensity that crops up in Facts, Words, Sand, Stone and the wickedly fun chorus of Immortals are worth mentioning.
The pit opens up a bit as Break the Surface heats up with powerful groove and the vocals really duelling it out. Whereas Shallow and Blood Like Water keep things on the path SinHeresY set out from the start, ending with The Circle.
The longest track on the album, it blends everything we've come to expect from the band. Electronica effects, subtly and power in the vocals, deep guitar groove and an underlying catchiness that sticks in the brain matter.
SinHeresY – Out of Connection Full Track Listing:
1. What Makes Us Human
2. Out of Connection
3. Zero One
4. Facts, Words, Sand, Stone
5. Immortals
6. Absolution
7. Break the Surface
8. Shallow
9. Blood Like Water
10. The Circle
Links
Website | Spotify | iTunes | Deezer | Facebook | Instagram | Twitter | YouTube
SinHeresY - Out Of Connection (Scarlet Records)
The Final Score -

7/10