Album Review: ROME – The Dublin Session (Trisol Music Group)
In May 2019, Jerome Reuter of Luxembourg's Dark Chanson Institution ROME, spent some quality time among friends in Dublin and ended up recording a selection of several new and gripping folk compositions. During these stout-fuelled sessions, local talents were quickly recruited to join in the fun and to give the tracks the necessary Irish grit with traditional instruments such as banjo, bouzouki and uilleann pipes.
The tracks this motley band cut in Dublin's legendary Sonic Studio are all completely new and unreleased songs that combine elements of the traditional world of Irish folk music and its up-beat feel, with ROME's rather sombre contemporary songwriting and sentiment.
A special appearance on the haunting ballad "Evropa Irredenta" is delivered by Sweden's Superstar Thåström who has already collaborated with Reuter on the song "Stillwell" of the 2016 album "The Hyperion Machine".
The Dublin Session is out now via Trisol Music Group.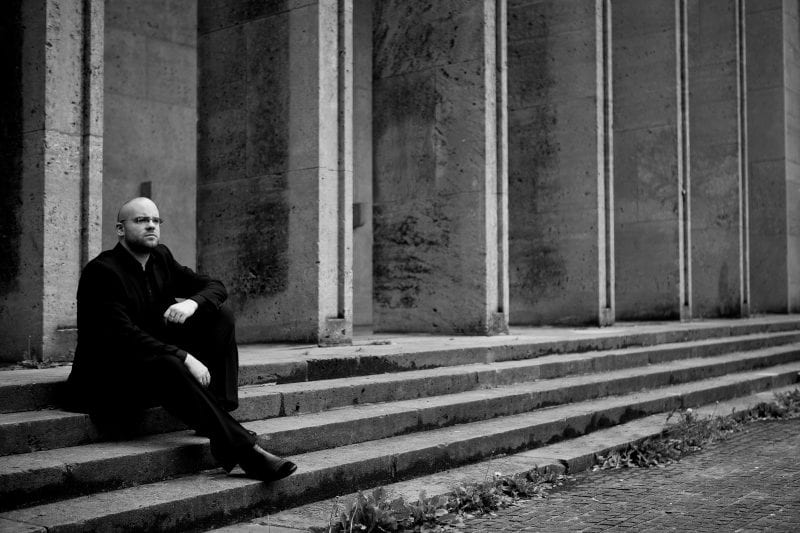 What a lovely release this is. Something I didn't really expect to say when the album in question is described as folk. Im not too familiar with the experimental work of the neofolk act ROME though it seems as though The Dublin Sessions was a good place to jump in.
Why? Well, it's dripping in folk atmosphere. Peppier instrumentation alongside pretty and sombre melodies. The track Evropa Irredenta is simply sublime, one of the most heart-wrenching yet joyfully soul-stretching tracks I've heard this year. Thåström is an absolute wonder here. It's the track I would urge anyone curious as to what this album holds to check this track out specifically.
Elsewhere there are plenty of traditional upbeat tunes to enjoy. Some that absolutely nail the feeling of sinking a few pints of the black stuff in a thatched-roofed pub on a Friday night in the Irish country. That it's only around 26 minutes long makes this very digestible, it's well worth checking out. Even if it's literally for one song only.
ROME – The Dublin Session Full Track Listing:
1. Gair Na Lionn
2. Antenora
3. Evropa Irredenta (feat. Thåström)
4. Holy Ennui
5. Slash 'n' Burn
6. Vaterland
7. Mann für Mann
8. Rakes and Rovers
9. Matt's Mazurka
Links
ROME - The Dublin Session (Trisol Music Group)
The Final Score -

7/10