Album Review: Rex Brown – Smoke On This… (Entertainment One)
Rex Brown has had a hell of a career. His bass playing skills are amongst the best in the world & having been part of Pantera & Down, his legacy is already assured. Smoke on This…is his first work as a solo artist where you doesn't just take on bass duties but guitar & vocals too! The 11 track album is out now via Entertainment One.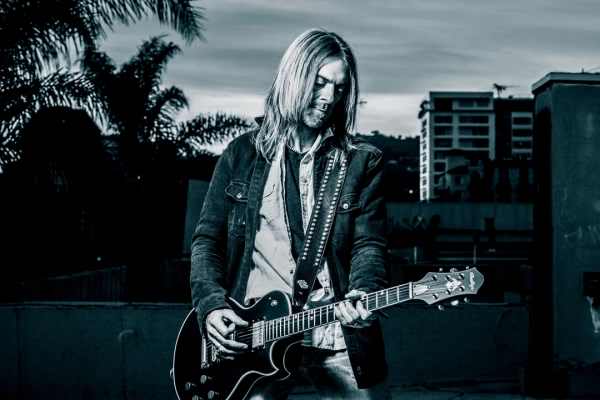 The flick of a lighter followed by the gravely tone of Brown saying "smoke on this". Lone Rider's swagger is what first stands out, a style that is far removed from much of his earlier work. Although there is still plenty of attitude to a lot of the bluesy rock tunes.
It's Buried Alive that really shows the strength in Brown's abilities. A mix of dirty sludge riffs with a melodic centre. It's followed by the chugging sound of Train Song, the more up-beat style also being present in Get Yourself Right. The psychedelic feel of that is a little odd & doesn't quite hit the right note.
A mid-point ballad, Fault Line, looks to stall things but actually ends up being a really sweet, melodic song that has Brown's vocals sounding raw & vulnerable.
The latter half of the album keeps things high-tempo for the most part. What Comes Around screams 'rock' especially with a chorus that is begging for a live crowd to sing along to it. The bouncy vibe of Grace is unexpected before So Into You makes a play for the best track on the album.
As hard rocking as they come, the high point is the energetic burst of jamming that comes at the end.
Ending with the bluesy double header of Best of Me, a song built around a darker vibe & One of These Days, a song of two halves. The first being a bit of a nothing beat built around some nice drums. Then suddenly it stops, the instruments are stripped away leaving Brown on his own to sing:
"One of these days, one of these days, one of these days I'm gonna find you"
When it kicks back in it's with some uplifting guitar licks that will put a big smile on your face. A stellar ending to an album that is simply fantastic. Shades of Brown's earlier work mixed with a style that is part hard rock, part blues & all quality.
Rex Brown – Smoke on This… Full Track List:
1. Lone Rider
2. Crossing Lines
3. Buried Alive
4. Train Song
5. Get Yourself Right
6. Fault Line
7. What Comes Around
8. Grace
9. So Into You
10. Best of Me
11. One of These Days
Out now, Smoke On This… is available to buy/stream via most major services & online retailers.
Rex Brown - Smoke On This... (Entertainment One)
The Final Score -

9/10