Album Review: Repaid In Blood – Reflective Duality (Self Released)
California geek metal squad Repaid in Blood is gearing up for the release of their second full-length album, Reflective Duality. Featuring guest appearances from members of Threat Signal, Allegaeon, Born of Osiris and Flub; Reflective Duality will be released on January 21st 2021.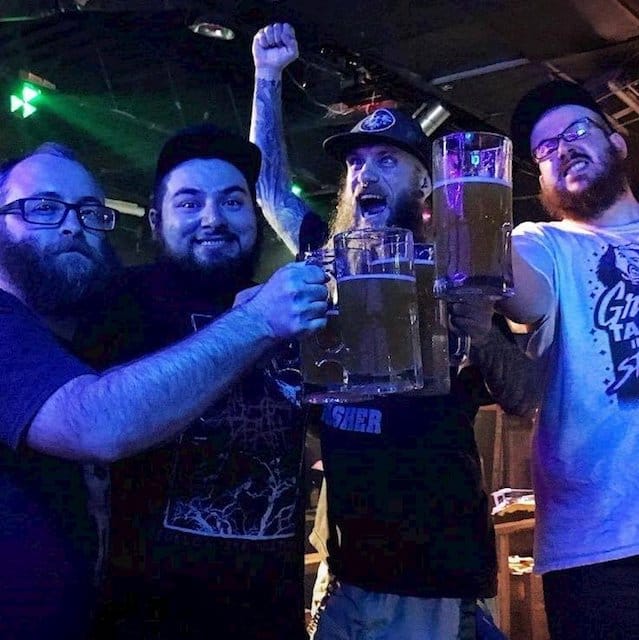 The band comments on the album:
We have always been a fun going band, writing about the things we love and care about, metal, comics, movies, all around geek stuff. Well this time around we also wrote about what we care about, this time it's people! You, and everyone else, are created equal. This isn't an album about hate, it's about our love for our country and what it should stand for. This isn't a political album, it's about human rights. All humans are created equal, women, children and men. Metal IS Family. We should support each other, as well as everyone that needs help in our communities. If you have a problem with our views, kindly see yourself out of our socials. We thank you for your time.
There's nothing wrong with that kind of statement. Metal IS family and like all families, we will argue, fallout and refuse to speak to each other a lot of the time. That is until something comes along that reunites us. In this case, it is the knowledge that Repaid in Blood have unleashed the beast and delivered a heavyweight album.
Gurning with heavy passion, Reflective Duality is a meaty metal listen. They might call it 'geek metal' but it sits somewhere between death and metalcore. Not quite deathcore but certainly drinking from the same well. The stompy rhythm and in-your-face vocals of Wake Up, Time to Die shows that.
Such an aggressive start makes the intro of Thots & Purveyors something of a surprise then as we get clean melodies and singing. Although it is short-lived as the group erupt into a penetrating showcase of fury that has an unsettling number of rhythmic shifts. A much more complex effort, it's followed by the no-nonsense and stomach-rumbling heaviness of He's No Good to Me Dead. The methodical tempo allows Repaid in Blood to just hit as hard as they possibly can while still showing off their guitar virtuosos.
Sullen, callous and with a vein of darkness running through it, Ritualistic Stoning is an instrumental track that shows that it's not as easy as it seems to categorise this band.
It's then back to haste and hostility with the Stars Wars inspired Rebel Scum and the Cheech and Chong inspired, Dave's Not Here Man. Both are belligerence incarnate and liable to cause some neck issues through the sheer head-banging quality of them.
Which brings us to the end and one more strong effort called Molotov Circumcision. Where Repaid in Blood make sure the theme of uncompromising heaviness is still front and centre. It's an unrestrained closer but par for the course on an album that is jam packed with thrilling savagery and memorable metal rhythm.
Repaid in Blood – Reflective Duality Full Track Listing:
1. Intro
2. Wake Up, Time to Die
3. Thots & Purveyors (Feat. Jon Howard)
4. He's No Good to Me Dead
5. Ritualistic Stoning (Feat. Travis Montgomery)
6. Rebel Scum (Feat. Greg Burgess)
7. Dave's Not Here Man
8. Molotov Circumcision (Feat. Michael Alvarez & Cameron Losch)
Links
Bandcamp | Big Cartel | Facebook | Twitter | YouTube
Repaid In Blood - Reflective Duality (Self Released)
The Final Score -

8.5/10