Album Review: Pulver – Kings Under The Sand (Gates Of Hell Records)
The "Phantom Hawk" arrives to enslave ancient Egypt! Here to tell the tale is Pulver, a German metal five-piece who batters like classic Tank and dazzles like early Iron Maiden.
Just over a year after the release of their well-received self-titled debut EP, Pulver emerge with the "Kings Under the Sand" full-length, an album loaded with eight taut, memorable, but gritty classic metal cuts. It will be released on May 10th 2019 via Gates of Hell Records.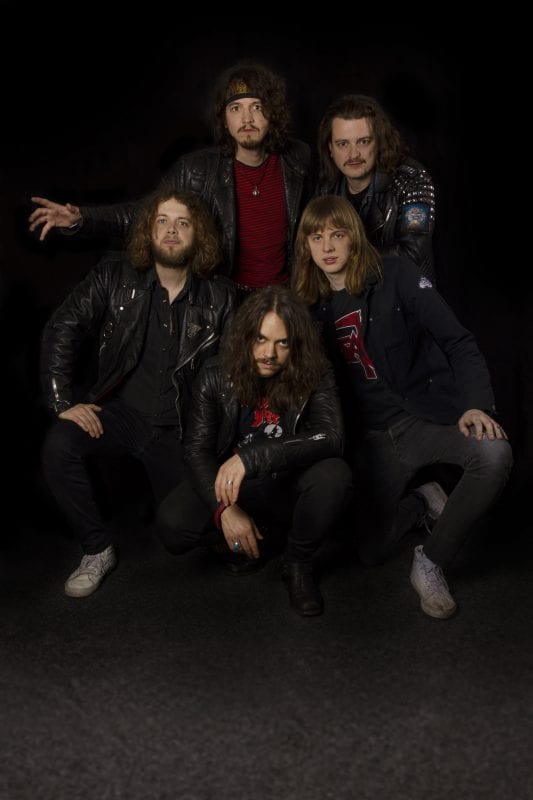 Kings Under the Sound has a lot of old school metal vibes about it. Not just in the style of classic, horn throwing metal that Pulver play but the production job on the record. It almost feels wrong to be listening to the likes of the upbeat riffing of Phantom Hawk on anything but vinyl.
The classic vibes are ever present as Blacksmiths Lament brings the rock groove with the added touch of sleaze in the vocals. Whereas the title track is a roaring and boisterous affair with the albums best riffs so far. A powerful showing by a band confident in how good they are when it comes to head-banging, hair-flinging metal goodness.
At just 36 minutes, 8 tracks long Pulver keep things tight and to the point. A wise decision as there isn't enough 'fuel' to keep the album from burning as brightly as it goes on.
The latter half of the album keeps things straightforward. Qarinah passing by with a head full of hair swinging wildly along to the riffs. Warrior Caste's battle beat combo of drums and call to arms vocals making itself known. Alpha Omega galloping rhythm is delightfully old school and very reminiscent of early Maiden.
Which brings us to the finale of Curse of the Pharaoh, a track with some depth to the bass and drums. The slower tempo laying down some seriously moody vibes. A solid if unexceptional finish.
Pulver – Kings Under the Sand Full Track Listing:
1. Rising
2. Phantom Hawk
3. Blacksmiths Lament
4. Kings Under the Sand
5. Qarinah
6. Warrior Caste
7. Alpha Omega
8. Curse of the Pharaoh
The new album can be picked up here and earlier releases over on Bandcamp. Find out more via Pulver's Facebook Page.
Pulver - Kings Under The Sand (Gates Of Hell Records)
The Final Score -

7/10