Album Review: No Funeral/Livid – No Funeral/Livid (Live Fast Die Recordings)
Due to be released on August 15th 2017, this split album brings together two of Minneapolis's finest doom/sludge bands, No Funeral & Livid. The LP will be released via Live Fast Die Recordings.

This split album is 3 only songs long but each song is a mammoth undertaking requiring time to absorb & enjoy them. Give it time because you'll get way more out of it then you might on the first listen.
The first two tracks come from No Funeral. Infection gets things started well with the sound of a gong being hit alongside some really dark sounding guitars & hard drum beats. When it does turn things up a notch its loud, sludgy doom sound is utterly brilliant. Guttural vocals & angry riffs combine to make a thrilling yet sombre listen. It's as doom as you can get & so exiting to hear.
The other No Funeral track, Disease Brought by Depression is as darkly impressive, the first couple of minutes just unsettling noise that eats away at the senses. When the metal kicks in it's disgustingly heavy. Riffs & hooks that sound out of this world.
No Funeral have brought the heavy doom to this split album. Their tracks are thrilling to listen too putting all the onus on Livid to somehow better them.
Livid offer just one track but it's an 18 minute doom heavy number that has atmosphere dripping from every pore. The slow methodical pace is dark & oppressive sounding with the only moments of lightness coming from the soaring vocal style. It's an incredible listen that never feels like it's dragging. Without even realising the 18 minutes will have flown by & you'll be left feeling very satisfied.
Having a serious task to try & match what No Funeral did, Livid have knocked it out of the park. The combination of two doom/sludge heavyweights makes this split album a must by for all metal fans. You won't be disappointed.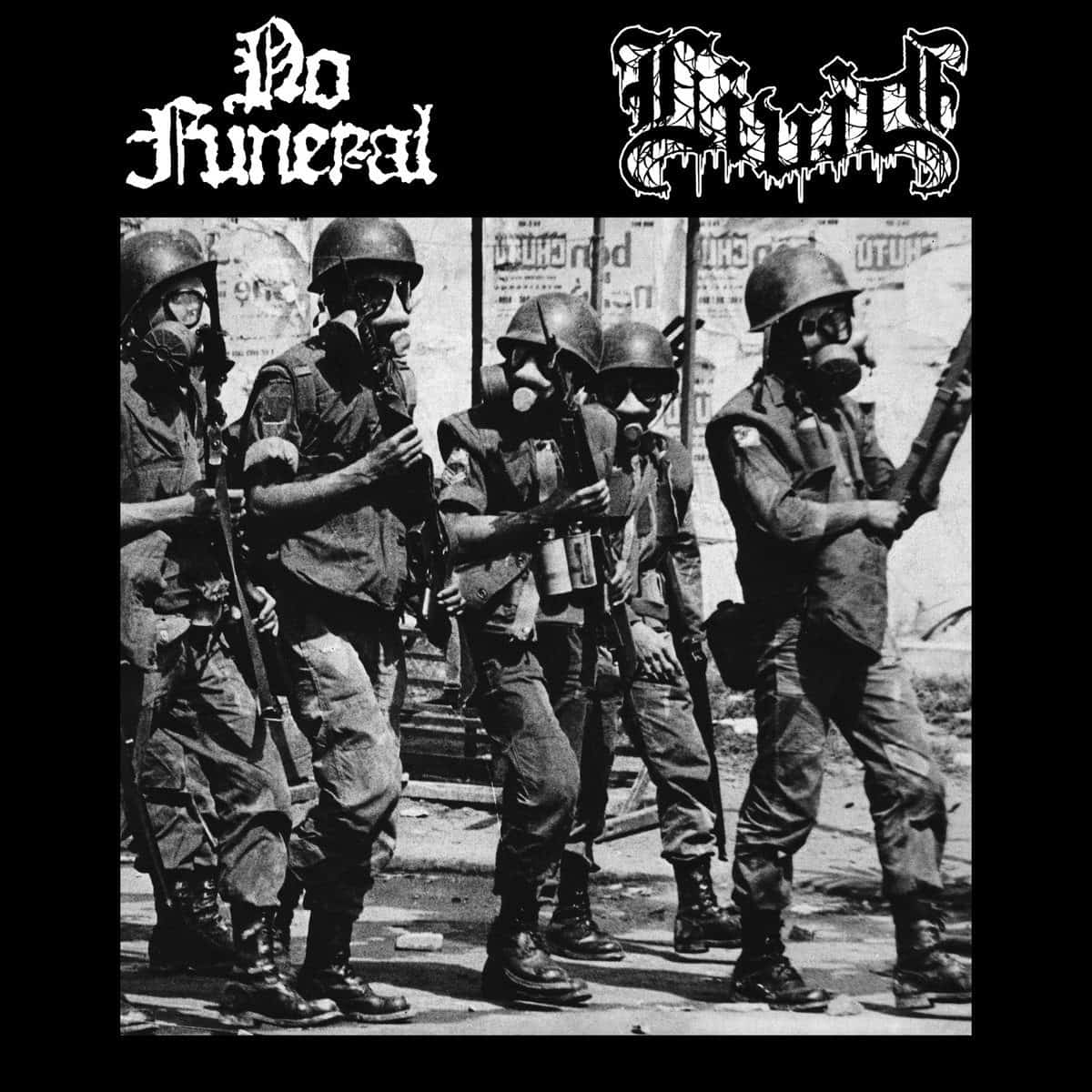 No Funeral/Livid – No Funeral/Livid Full Track Listing:
1. No Funeral – Infection
2. No Funeral – Disease Brought By Depression
3. Livid – False Hope
You can order the album now over on Live Fast Die Recordings' Bandcamp. Check out No Funeral over on Bandcamp where you can pick up their latest album & Livid on Bandcamp where you can pick up some of their previous work. Head over to No Funeral's Facebook for more about the band & head over to Livid's Facebook, Twitter & Instagram for more about them.
No Funeral/Livid - No Funeral/Livid (Live Fast Die Recordings)
The Final Score -

9/10