Album Review: Nightwish – Human. II: Nature. (Nuclear Blast)
Imagine the cave where music was born. In the introduction to their 9th studio album 'Human. II: Nature.', Nightwish take us all the way back to this ancient place and time when bashing rocks became rhythm and voice turned into harmonies. Human. II: Nature. is out on April 10th 2020 via Nuclear Blast.
One of 2020's most anticipated albums, the mighty and powerful symphonic metal beast that is Nightwish are back. A band that on the one hand you know exactly what you're going to get; massive, bombastic and epic scores. On the other, you can never fully predict just what the Finns are going to pull out of their bag of tricks next.
One thing you can guarantee though, is that it is going to be something to remember and that is exactly what Human. II: Nature. is. An album that you will remember for both good and bad reasons.
It begins subtle enough, Music's orchestration building upwards leading to the expected Nightwish grandness yet it still holds back. Playful rhythm and soft melodies complimented by Floor Jansen's impressive voice. When it does 'rock' up near the end, it doesn't exactly wow.
What does wow though is the exciting tempo and bombastic beat of Noise, a track that is Nightwish through and through. That it's followed by the below-par and dare we say 'boring' Shoemaker is disappointing.
Variety or confusion… Harvest is something very unlike Nightwish and while it has good atmosphere, the upbeat melodies and folkish vocals are head-scratching. To then go back to their more symphonic roots with Pan, makes Human. II: Nature. a constant challenge and not necessarily in a good way.
How's the Heart is catchy and once again Floor kills it with her voice, Procession is one of the prettiest tracks on the album and Tribal ups the heavy to be one of the few head-bangers throughout.
If the album was Wrapping up with the 7+ minute Endlessness, you'd find yourself pretty pleased with the overall result of Human. II: Nature. Even if it seems to be a bit all over the place at times. It's a commanding, punchy symphonic finish that has so much of the Nightwish style about it while also sounding fairly fresh and modern.
However, this album is far from done as Disc 2 has an additional 8 tracks and truth be told, most people will probably listen to them once and that is it. More like a bonus disc, the 30+ minute run time is almost completely orchestral with no vocals. Except for some spoken words by actress Geraldine James on the first and last tracks, Vista and Ad Astra.
It's not that the 8 tracks that makes up All The Works Of Nature Which Adorn The World are bad, it's just many fail to spark much in the way of interest. If you're going to check out any of them then it has to be the star, Ad Astra… a transcendent piece of music.
So, there is no denying this is another Nightwish album to be remembered. It's an absolute pit of ideas, many that work and some that don't. However, the band has always pushed the envelope of symphonic metal and this is no different.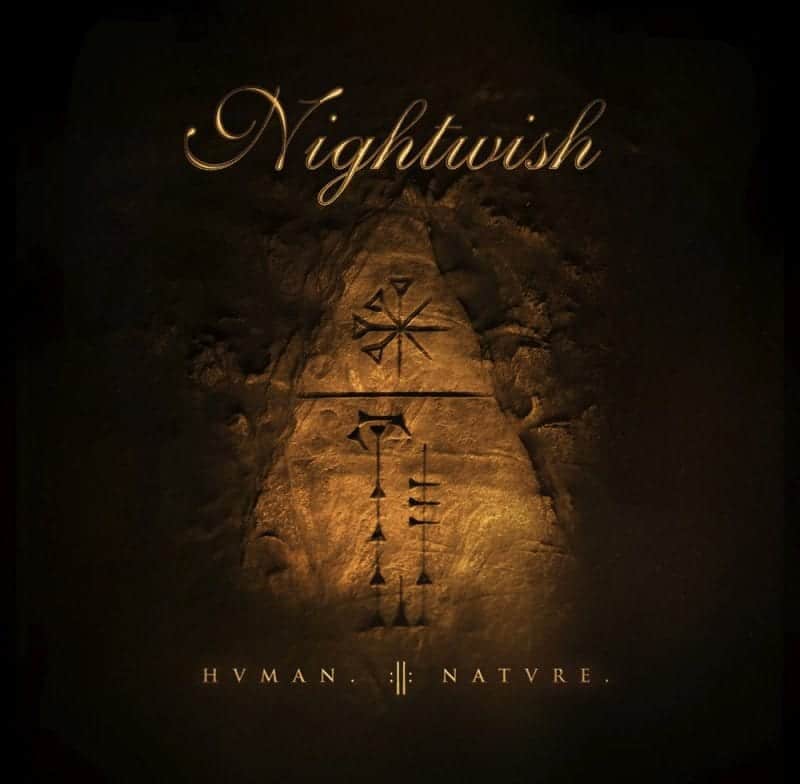 Nightwish – Human. II: Nature. Full Track Listing:
Disc 1
1. Music
2. Noise
3. Shoemaker
4. Harvest
5. Pan
6. How's The Heart?
7. Procession
8. Tribal
9. Endlessness
Disc 2
1. All The Works Of Nature Which Adorn The World – Vista
2. All The Works Of Nature Which Adorn The World – The Blue
3. All The Works Of Nature Which Adorn The World – The Green
4. All The Works Of Nature Which Adorn The World – Moors
5. All The Works Of Nature Which Adorn The World – Aurorae
6. All The Works Of Nature Which Adorn The World – Quiet As The Snow
7. All The Works Of Nature Which Adorn The World – Anthropocene (incl. "Hurrian Hymn To Nikkal")
8. All The Works Of Nature Which Adorn The World – Ad Astra
Links
Nightwish - Human. II: Nature. (Nuclear Blast)
The Final Score -

7/10