Album Review: New Found Glory – Makes Me Sick (Hopeless Records)
The new record, Makes Me Sick, from pop-punk's New Found Glory is the band's 9th record & comes at a time when they are celebrating 20 years of existence. It's was released on 28th April 2017 via Hopeless Records.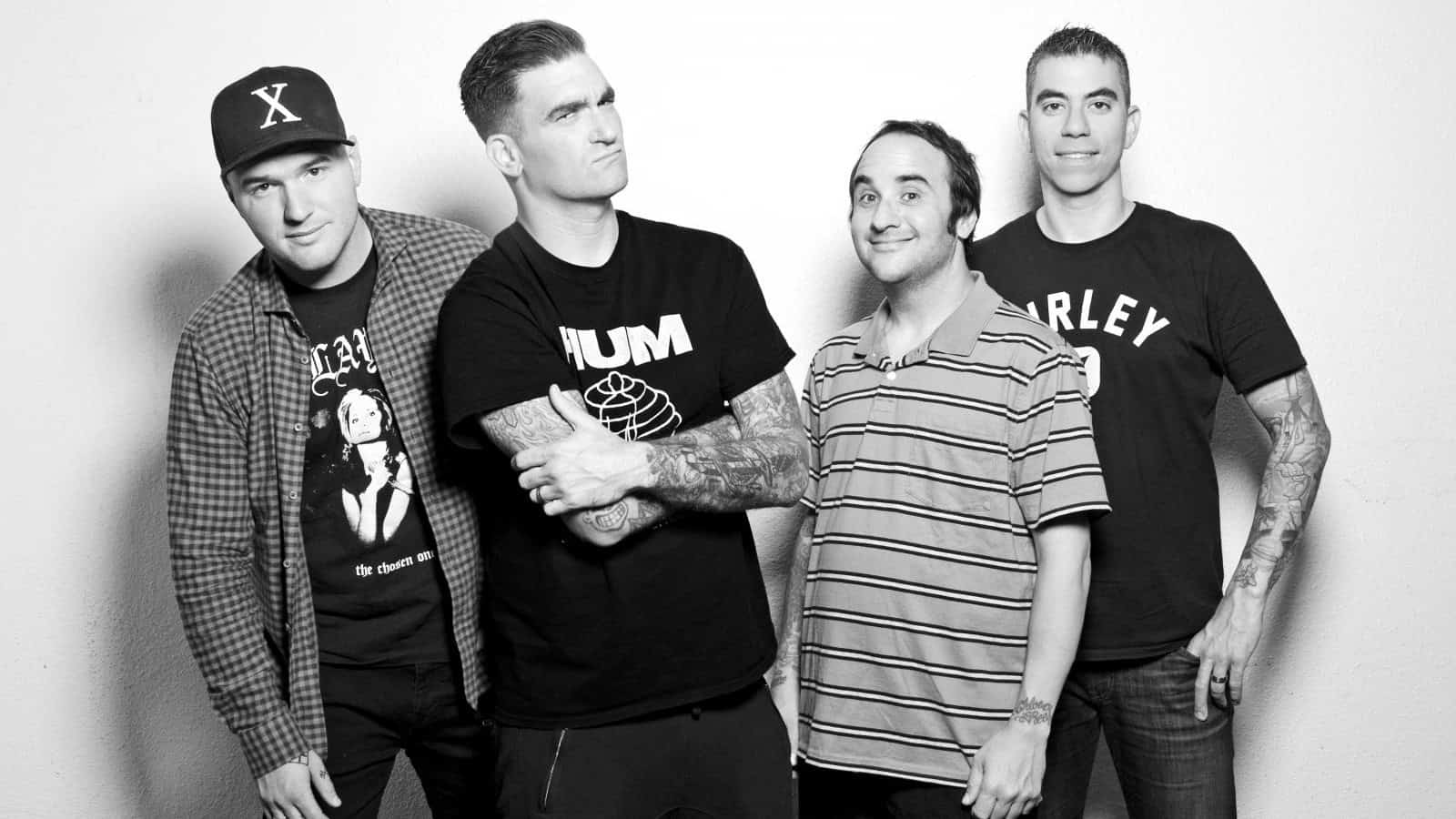 Having hit the big time in the early 2000s with massive airplay of the hit single, My Friends Over You, New Found Glory drifted for quite some time. Still, they kept plugging away releasing album after album to moderate success.
The question is will Makes Me Sick catapult then back into the spotlight at a time when pop-punk is breaking out of the underground again (Creeper, Milk Teeth)?
The short answer is no. Makes Me Sick is 10 songs from a band barely sounding like they can be bothered. There's some serious apathy in this record, a band bored & lacking any interesting ideas. It's not that it's particularly bad, it's got an upbeat vibe & plenty of bounce as you'd expect but most of the songs are completely forgettable.
The amount of times 'your jokes aren't funny anymore to me' is sung throughout Your Jokes Aren't Funny just comes across really lazy. As starts go it's hardly the most inspiring & comes across as more of a pop-punk box ticking exercise.
Party on Apocalypse, Happy Being Miserable, Blurred Vision, Say it Don't Spray it…on a 10 track album this many below average songs just isn't good enough.
There are moments though that grab the attention momentarily. The 80's synth that is used occasionally throughout Call Me Anti-Social is a fun little touch, The Sound of Two Voices tropical island feel & Barbed Wire's disco-sounding keyboards all offer something a little different so stand out way more.
Makes Me Sick finishes with Short & Sweet and The Cheapest Thrill. The former being a slow, love-lorn song that has some good guitar work while the latter has a slight ska edge but ultimately ends things on a low.
There really isn't a bad song on Makes Me Sick, the 10 tracks just differ heavily in quality, lack memorable moments & don't excite at all. Very disappointing to hear from a band like New Found Glory.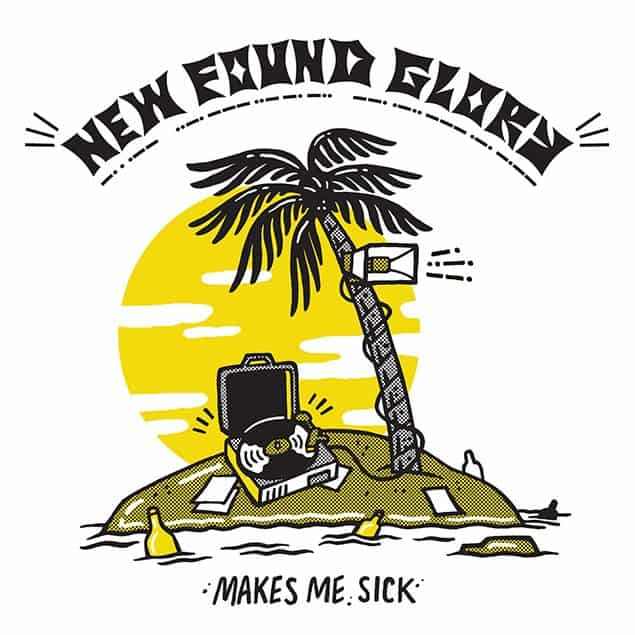 New Found Glory – Makes Me Sick Full Track Listing:
1. Your Jokes Aren't Funny
2. Party on Apocalypse
3. Call Me Anti-Social
4. Happy Being Miserable
5. The Sound of Two Voices
6. Blurred Vision
7. Say it Don't Spray it
8. Barbed Wire
9. Short and Sweet
10. The Cheapest Thrill
Makes Me Sick is out now via Hopeless Records & can be bought or streamed from most major music sellers.
New Found Glory - Makes Me Sick (Hopless Records)
The Final Score -

5/10