Album Review: Moni Jitchell – Unreal (Self Released)
Glasgow, Scotland two-piece hardcore noise-mongers band Moni Jitchell are back with the follow-up to 2022's EP, 'Clear'. Their debut full-length album, 'Unreal' will be released on May 26th, 2023, via Gold Mold.
It is still staggering that Moni Jitchell can produce the sound they do with just two members. The chaotic noise of the Clear EP thoroughly impressed (read our review here) and this debut album builds upon that with more eccentricities, more energy, more hardcore and punk infused heaviness. Although to describe the elements of this band and this album as such is to underplay the unique nature of what could be summed up as 'noisecore'.
What the actual f**k is noisecore though?
It's not a long album but rest assured there is plenty to sink your teeth into here., Starting with the building rhythm and ejection of noise that makes up Waves. Tension that unwinds impressively, it's a wild and raw sounding opener that showcases a duo in impressive synchronisation.
VL is even shorter, just over a minute, and is both brash and ballsy. Familiar territory for those who heard the EP, it gets in and gets out in a flurry of manic intensity but leaves you hungry for more.

Which comes in the form of Hell of a Yeah, a track that is daringly catchy in a uniquely Moni Jitchell way. The chorus is absolute fire and the lyrics are gold.
Don't worry, John Lennon hates your band/If it helps, so does everyone else.
Moni Jitchell are clearly beginning to stretch their experimental muscles and that is evident even more so on the moody post-hardcore style ear-wormer that is Sell Selfish. A track that is sure to be many listener's favourite track. Before Old Currency expands on what Moni Jitchell have been doing with heavier rhythms, meaty thrash-infused riffing, and vocals that scream and shout with passion and power.
Finally, it's Moni Jitchell Live at Hellfest. No, not a live track performed at Hellfest, but a fun take on early metalcore. Albeit through the Moni Jitchell filter. It's wacky, but it's quite wonderful and you might find it hard to not head-bang along to this one.
Unreal is class, and there's only one complaint, which is simply that it leaves you wanting more!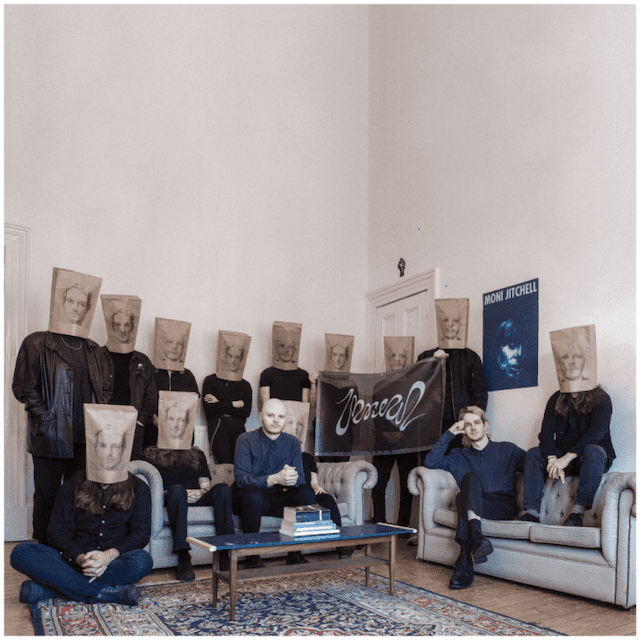 Moni Jitchell – Unreal Track Listing:
1. Waves
2. VL
3. Hell of a Yeah
4. Sell Selfish
5. Old Currency
6. Moni Jitchell Live at Hellfest
Links
Bandcamp | Facebook | Instagram | Twitter
Moni Jitchell – Unreal (Self Released)
The Final Score -

9/10