Album Review: Megalith Levitation – Acid Doom Rites (addicted label)
Megalith Levitation materialized from the eternal void and acid vapors of Chelyabinsk, Russia in April 2016 to bare their psalms into this world. The servitors of the cult were chosen: SAA — Sermons & Fuzzmagic, KKV — Thunderbass, PAN — Skullhammers and until now remain unchanged.
Their debut full-length album 'Acid Doom Rites' was released on the 22nd September by addicted label (digital distribution & promo).
An apt title, maybe you need to be on acid to really enjoy this release, it's certainly very doomy and it plays out like some form of ancient, unspeakable and horrifying rite. Four tracks long, it's an epic of the filthiest fuzz, most incomprehensible noise and entrancing music you'll hear this year. Four tracks that equal around about 77 minutes of music.
It's a long one, a very long one. A dragged out and painful experience. However, this is clearly how it was supposed to be and Megalith Levitation deliver on making the listener suffer.
The riffs are as thick as a swamp, the fuzz is the sound of thousands of buzzing flies and the ritualistic chanting echoes through the trees breaking apart the deathly silence. The band play as though they're moving in slow motion most of the time, with only occasional increases in the tempo offering any relief from the crawling pace. It's exhausting but it is very unique.
The question is though, is it any good?
That's going to be really subjective. The length, thick fuzz and repetitive nature of the music will put off many. However, there's no denying it grabs the attention and refuses to let go, no matter how much you struggle.
The longer it goes on, the more desperate it becomes. It might be as simple as hitting the off button but you'll just want to keep going. As much to see how such a monolithic listen could possibly develop and end.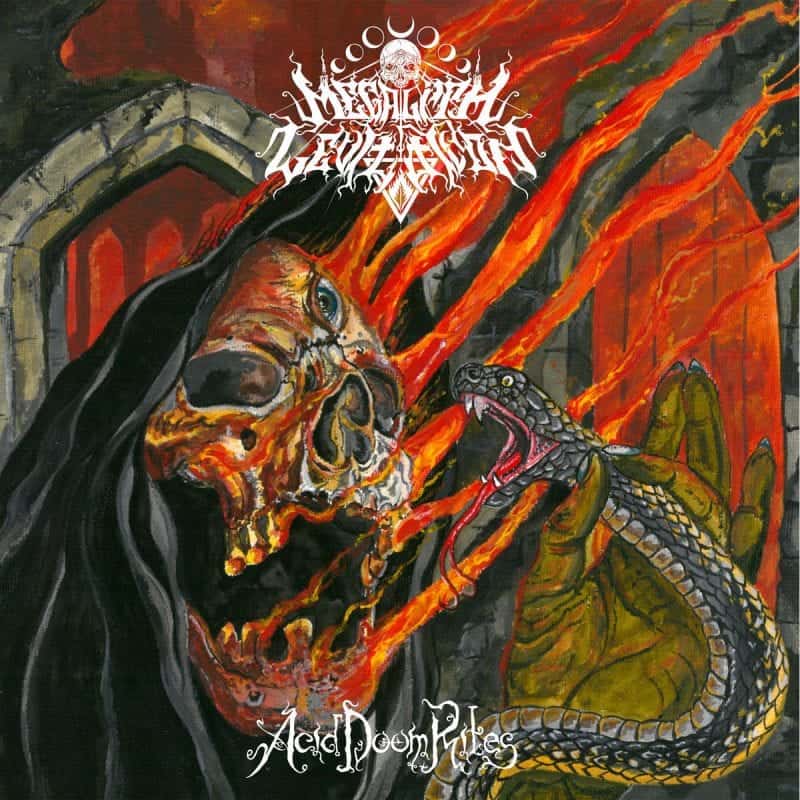 Megalith Levitation – Acid Doom Rites Full Track Listing:
1. Spirit Elixir Drunkard
2. Eternal Trip / The 4-th Plateau
3. Acid Doom Rites
4. Smouldering Embers / Pyromagic
Links
Bandcamp | Facebook | Digital | YouTube
Megalith Levitation - Acid Doom Rites (addicted label)
The Final Score -

6/10