Album Review: LostAlone – The Warring Twenties (Dharma Records)
Hyper-melodic, epic rock trio LostAlone are back with their long-awaited fourth album, The Warring Twenties, due for release on 30th September 2022 via Dharma Records.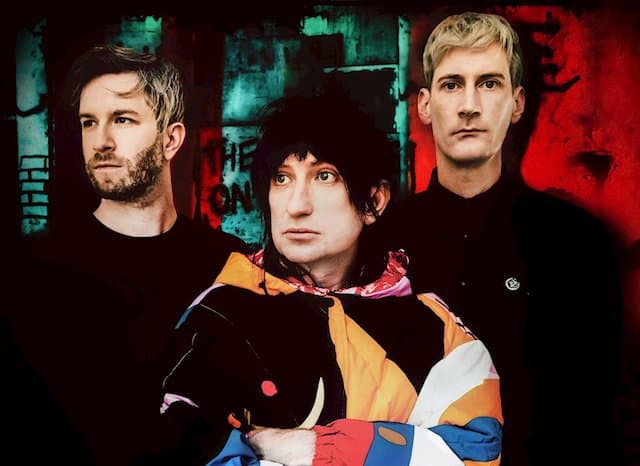 The return of LostAlone was reason enough to celebrate but the fact that they return with a brand-new album is something else. Then you add in the fact that it's a banger release and it's smiles all round.
Yes, LostAlone are back with an immaculate release. One that sounds like the band haven't been away for eight years but isn't just a rethread of previous work.
There's a feeling of celebration as Enduring the Dream kicks in and LostAlone re-announce themselves to the world with a brilliantly anthemic, pop-infused, melodic rock number. Fun and energetic, it's a major aspect of LostAlone's appeal but so is their heart and soul, and with the meaningful lyrical content of Time Goes Fast When You're Having Fun (So for A Long Life You Best Have None), that really comes through.
If the first two tracks were the starter, The Last Drop of Forever is a hearty and flavourful main. LostAlone hitting an anthemic high that is gorgeously melodic and has a chorus that builds upwards brilliantly. Then we have the amazing harmonisation of Punchline Punched Back, a track that has a more robust rock rhythm, and the sharper, punchier content of False Flag Feelings. LostAlone still more than capable of delivering empathic statements while being deliciously catchy.
Can The Warring Twenties possibly get any better than this? Lost & Found Balance is an emotive and thought-provoking example of how it can. The vocals being at the forefront of the melody makes the lyrical content even more impressive. Toy Ghosts then brings the energy back with great aplomb, the LostAlone harmonisation ever prevalent. Before I Don't Need a Rocket to Find My Own Space does something unexpected as it sees LostAlone deliver a straight-forward blast of groovy rock. No complaints though because, once again, it's a banger and the chorus is such a sing-along.
Who would ever want this to end? It's too much fun but end it must. The penultimate track is Over Under a Spell and has LostAlone getting a little experimental. The structure is looser and there are lots of little layers that make it so very interesting. Followed by an epic, without the epic length, in the form of the title track. Cinematically-tinged, powerful rock instrumentation, it's a massive sounding finale and the perfect track to cap off this glorious album.
Few bands could return with an album this strong, but LostAlone are not like everyone else. The Warring Twenties is this band confidently declaring that they are as strong as ever.
LostAlone – The Warring Twenties Full Track Listing:
1. Enduring the Dream
2. Time Goes Fast When You're Having Fun (So for A Long Life You Best Have None)
3. The Last Drop of Forever
4. Punchline Punched Back
5. False Flag Feelings
6. Lost & Found Balance
7. Toy Ghosts
8. I Don't Need a Rocket to Find My Own Space
9. Over Under a Spell
10. The Warring Twenties
Links
Facebook | Twitter | Instagram | Website
LostAlone - The Warring Twenties (Dharma Records)
The Final Score -

9.5/10