Album Review: Humanart – (Further) Into the Depths (Dark Age Works)
Dark Age Works brings you Humanart, one of the oldest Portuguese black metal bands (est.1998) that will be releasing the new album "(Further) Into the Depths" on June 7th 2019; a traditional black metal effort which draws inspiration from the 90's scene and where the band presents their unique interpretation forged and aged in the last two decades of underground.
Leading us into darkness, Opening the Gates as an intro sets the scene perfectly, conjuring up images of hellish horror being unleashed as ancient and imposing black gates slowly open. What comes rushing out? Humanart and their style of old-school black metal.
Furious, fast and black as the depths from which it crawls from, Underground Slut is delectably and deliciously evil. Lodge of Filth keeps things trucking along with intent as the riffing takes on a new level of fury. Victorious Path, being the longest track of the bunch, takes on a new more intense but slower kind of black metal attack. The vocals are particularly bold here making this the standout track of the album.
It's a very strong black metal release. In a scene dominated by atmospherics and post, sometimes it's just nice to hear a band take it back to the old-school, no compromise style of the past.
That is exactly what Humanart do and they do it so well. The latter half of the album doesn't drop the ball either as Iron Cross continues the furious assault, Nefilim is faster and heavier then anything heard so far while Black Crusade is one final evil push that will see anyone listening freely diving to the depths Humanart take us too.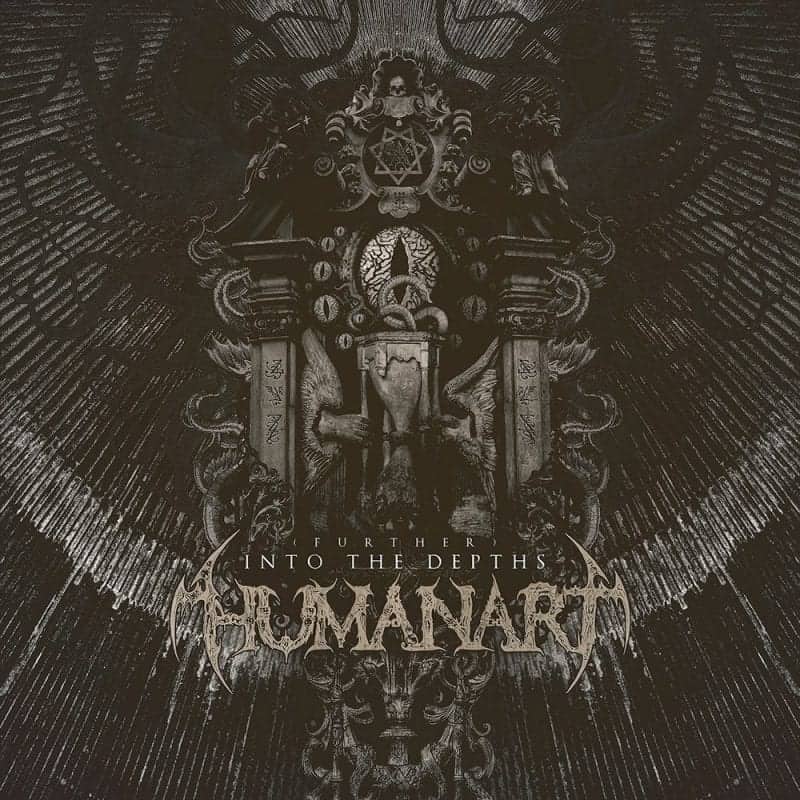 Humanrt – (Further) Into the Depths Full Track Listing:
1. Opening the Gates
2. Underground Slut
3. Lodge of Filth
4. Victorious Path
5. Invocation
6. Iron Cross
7. Nefilim
8. Black Crusade
The album can be ordered now over on Bandcamp and more information found out via Humanart's Facebook Page. Watch their videos over on YouTube too!
Humanart - (Further) Into the Depths (Dark Age Works)
The Final Score -

8/10