Album Review: Human Harvest – Flesh Sermons (Iron, Blood and Death Corporation)
Death metal two-piece Human Harvest released their new album, Flesh Sermons on January 31st, 2022 through Iron, Blood and Death Corporation. Human Harvest is Jonny Pettersson (Wombbath, Heads for the Dead) on guitar, bass and vocals, and Jon Rudin (Wombbath, Just Before Dawn) on drums.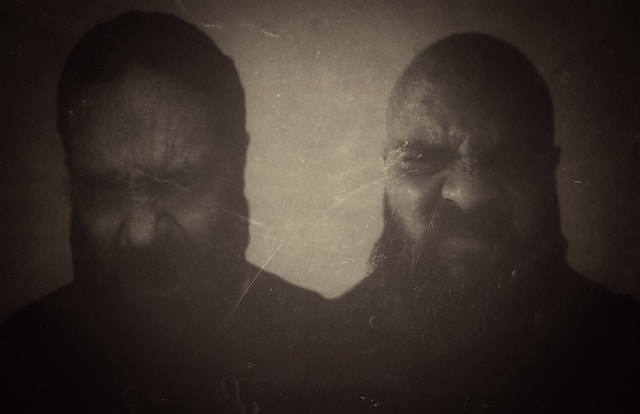 The duo that make up Human Harvest know death metal. After all they're both part of Wombbath who released one of the best death metal albums of 2021. However, Human Harvest is not a re-run of their death metal greatest hits. Although it is without a shadow of a doubt, cut from the same cloth.
Darker, meaner, and more abrasive, there's a blackness to Flesh Sermons. One that permeates the very essence of the album. However, the darker side of metal isn't the only thing to seep through. Across 10 tracks, a surprising amount of variety rears its head. Even though the core sound and overall premise is based around utter savagery.
A brutalising listen, Blasphemy, Hate and Burn showcase the atrocious harshness with aplomb. The first portion of this album has Human Harvest displaying their innards with a sick glee.
With Darkness though, things take on a different form. Albeit one with a garish grin and wicked intent. Where Human Harvest allow them themselves to experiment a little more with their rhythm. Taking things slow at first but then unleashing a cacophony of noise. It's easily the most attention-grabbing track of the first half.
Though it's not alone as the monstrous noise-monger that is Putrid and the doomy slam of Forever's intro, and subsequent bout of chaos, are certainly notable too.
The latter portion of the album doesn't make any major changes to, what is, a winning formula. More diabolical and punitive noise in the form of the marathon-like Death, the sickly horror of Plague and brash, malevolent, and vicious Born. Yes, that is blood running from your ears.
Human Harvest then wrap up a hellacious listen with an ode to the extreme. A short blast of mucky sounding pandemonium. If you have any energy left, End will suck the last of it out. A killer closer.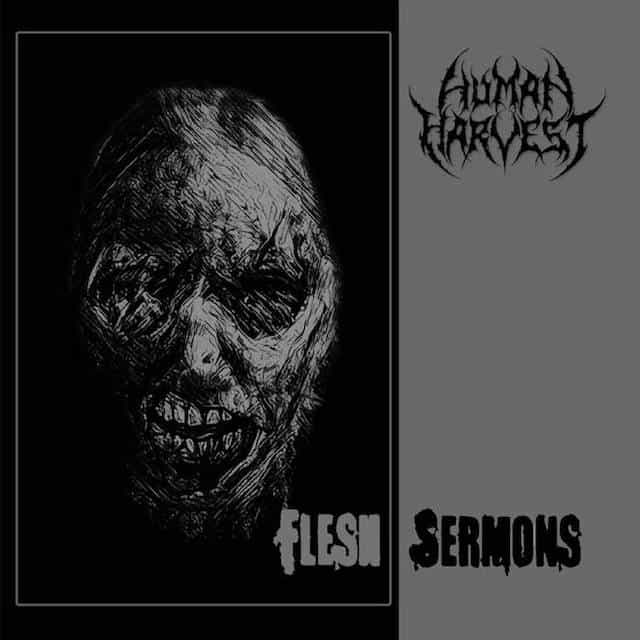 Human Harvest – Flesh Sermons Full Track Listing:
1. Blasphemy
2. Hate
3. Burn
4. Darkness
5. Putrid
6. Forever
7. Death
8. Plague
9. Born
10. End
Links
Bandcamp | Facebook | Iron, Blood and Death Corporation
Human Harvest - Flesh Sermons (Iron, Blood and Death Corporation)
The Final Score -

8/10