Album Review: Human Cull – Revenant (WOOAAARGH)
UK grind trio Human Cull will unleash their second full length album Revenant, a brutal follow-up to 2014's blast exodus Stillborn Nation. The album is out on June 1st 2018 via WOOAAARGH.
18 tracks, 18 minutes. Human Cull's brand of grind is uncompromising in its fury, unrelenting in its speed and unforgiving in its delivery. Regular grindcore listeners won't find many surprises here but it's hardly a negative. Grind is grind, you expect short stabs of ferocious metal and that is exactly what you get with Human Cull.
Where they do differ though is with the structure of the album. Sounding less like a collection of tracks jammed together, Revenant is a fairly well put together record. Tracks like The Butcher's Nails, Baleful Foundation, An Offering to the Machine and Endless Purgatory have much more meat to the bones without losing the wildness that grind demands. These are the songs that have a little more flair to them!
It's good. It's really good. Kept really short, Human Cull know exactly what they're doing here and do it better then most. Go lose your mind to it, you won't regret it.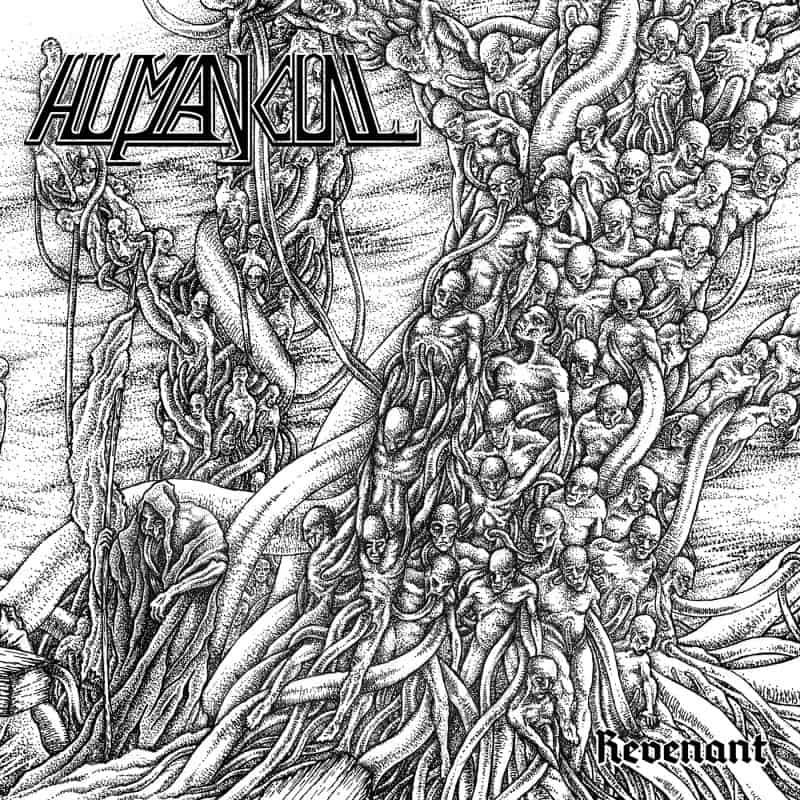 Human Cull – Revenant Full Track Listing:
1. Harnessing Atrocity
2. Blood
3. The Butcher's Nails
4. Worship Nothing
5. Everyday Paranoia
6. Unmake the Graves
7. Baleful Foundation
8. The Muzzle
9. An Offering to the Machine
10. Like an Emissary into the Abyss
11. The Worms of God
12. The Hecatomb Enterprise
13. Prying Eyes
14. Never Smile
15. Think in Only Lies
16. Flesh
17. The Death that isn-t Death
18. Endless Purgatory
You can order the album here and via Bandcamp here. Find out more and keep up to date with news by liking Human Cull's Facebook Page.
Human Cull - Revenant (WOOAAARGH)
The Final Score -

7.5/10