Album Review: Grim Fate – Perished in Torment (Xtreem Music)
Emerging from the crypt in 2017, Grim Fate was founded to create some eerie dark and doomy death metal. The upcoming debut album "Perished in Torment" will be released by Xtreem Music on April 7th 2020.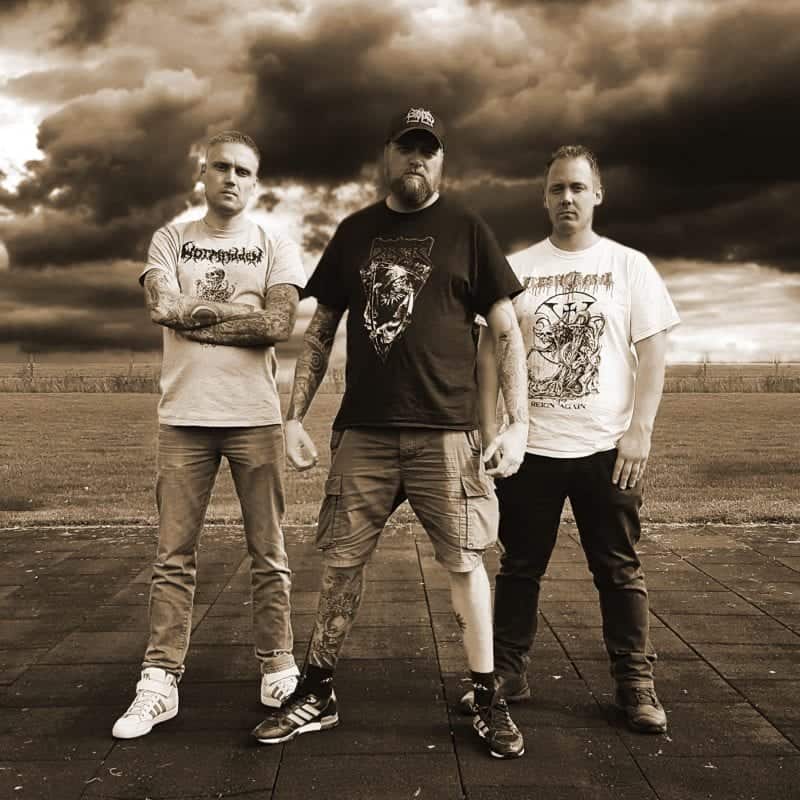 True to their word, Grim Fate certainly delivers on the promise of eerie doom/death metal. This debut, a cleaner yet rigid wedge of evil and twisted heavy noise is nightmarish in its approach.
After leaving a Pile of Corpses in their wake, Grim Fate make sure You Will Rot with a guttural blast of doom. Imbued with their trademark bursts of death-based power. It is very much Perpetual Anguish that every fan of an extreme mugging can enjoy.
Showcasing the Abominations in their grasp, Grim Fate somehow get heavier and heavier here. The weight of this track bearing down with all its doomy crushing heft. Bones snap and crack, its victims Perished in Torment before The Final Day drags the suffering out to excruciating levels of pain.
Grim Fate – Perished in Torment Full Track Listing:
1. Piles of Corpses
2. You Will Rot
3. Perpetual Anguish
4. Abominations
5. Perished in Torment
6. The Final Day
Links
Grim Fate - Perished in Torment (Xtreem Music)
The Final Score -

7.5/10