Album Review: Godless Enthropia – Tetracyclic Dominion (Domination Productions/Hecatombe Records)
Released on April 28th 2018, Tetracyclic Dominion is the debut album from Italian hybrid death metal band, Godless Enthropia. The album was released via Symbol of Domination Productions and Hecatombe Records.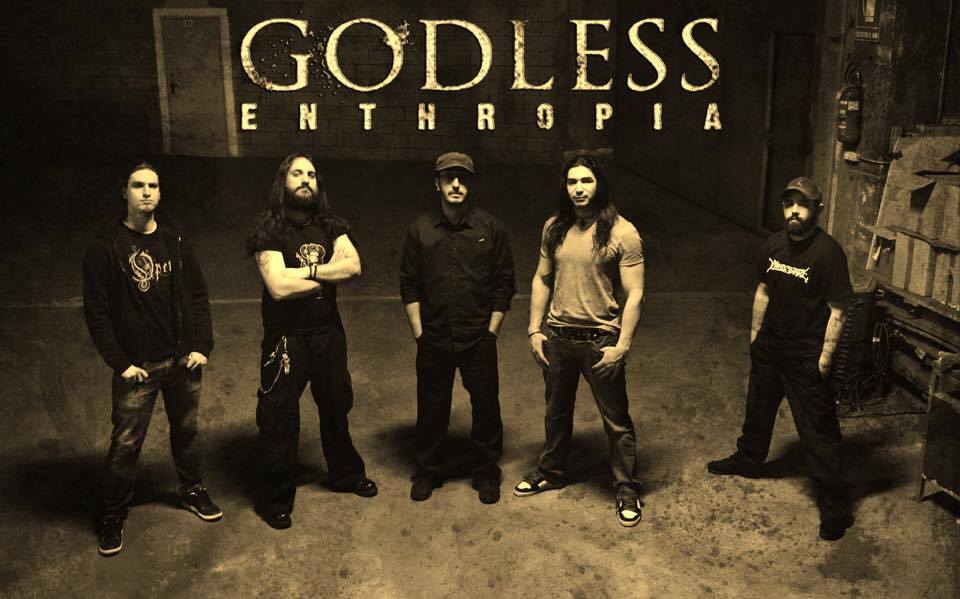 14 tracks long, Tetracyclic Dominion is a huge debut from the death metallers, Godless Enthropia. Through a combination of blazing riffs, ferocious vocals and mind-melting heaviness it never feels like it is dragging on though.
A raging start with Mother of Cain and Into the Asylum sets the stage for what is a brutalising listen, one that has little let-up. Godless Enthropia style of technical death metal is both familiar but unique enough to make them stand out on their own. Italy is providing some killer metal in recent years and these guys are proving they can hang with the best.
A non-stop, full throttle approach makes for an ear-bleeding listen as the likes of Witch Burning Princess, Erase Delete Annihilate, Third Eye Cauterized and Palace of Fornication deliver complex and intriguing levels of guitar wizardry. All while the harsh vocals and dirty drums put the exclamation point on things.
The will to leave their mark is strong throughout and the wide range of inventive rhythms, aggressive riffing and blasting metal depth sticks long after the album has finished. Godless Enthropia are a bright star in the sky, one that you get used to seeing until one day you look up and realise it's getting closer and threatening to engulf all.
Accept your fate.
Godless Enthropia – Tetracyclic Dominion Full Track Listing:
1. Al-Qalyah
2. Mother of Cain
3. Into the Asylum
4. Witch Burning Princess
5. Unpredictable Dementia (Mechanical Disease)
6. Erase, Delete, Annihilate
7. Dysphemic Phænomenons
8. Third Eye, Cauterized
9. Solecism I (feat. Lord Jotun)
10. Cause of Disease (Sprouts of New Hate)
11. Palace of Fornication
12. Adynaton
13. Solecism II
14. The Heights of Eidos (Mother of Cain pt. II)
You can pick up the album over on Bandcamp and here. Find out more by liking their Facebook Page and watch their videos over on YouTube.
Godless Enthropia - Tetracyclic Dominion (Domination Productions/Hecatombe Records)
The Final Score -

9/10