Album Review: Fit For An Autopsy – The Sea of Tragic Beasts (Nuclear Blast)
The crushing music of Fit For An Autopsy is for any fan of extreme metal, its sound and fury is absolutely unflinching in purpose. The band expertly blends excessive, force-fuelled death metal with atmospheric groove and impassioned personal diatribes, reflecting back the dark state of current events. Their fifth studio album, 'The Sea Of Tragic Beasts', doesn't waste time with fantasy bullshit or cliché gore horror. Fit For An Autopsy are metal guys, to be certain, but they grew up in the Hardcore scene. They embrace the responsibility to put as much devoted purpose into their lyrics and message as they do into their dense, heady, songs, forging a magnificently powerful new 'post-deathcore'.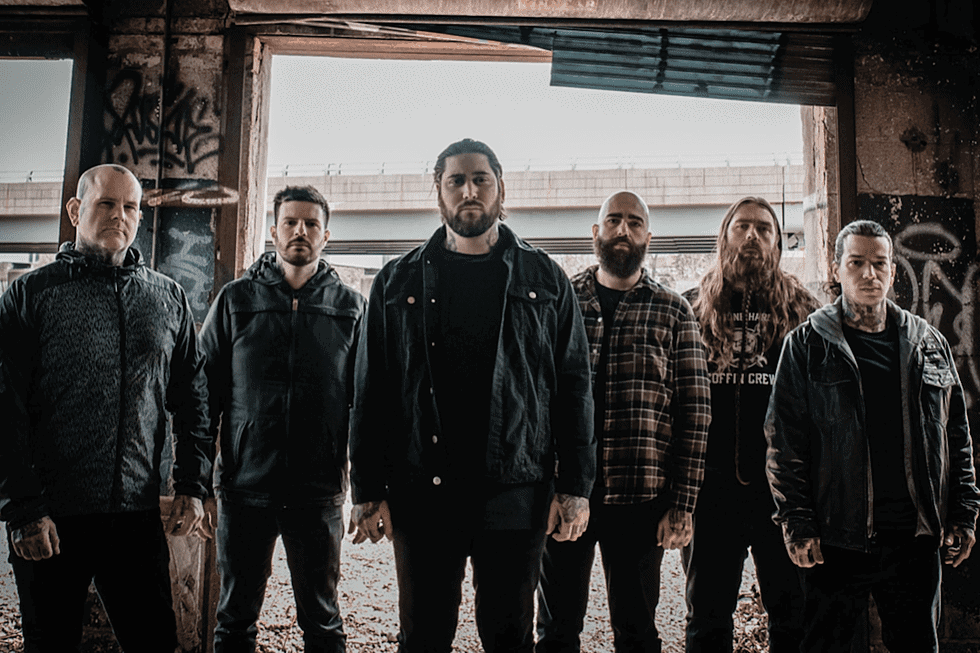 Says Will Putney, producer/guitarist, principal songwriter and co-founder:
When I write a song, I'm trying to feel emotionally connected to it. I really don't like saying things that don't matter over music that I want to matter. We've always addressed serious topics going back to our first album. Anyone who really looks around at the current state of the world should be able to relate to the aggression, anger, frustration, and sadness often communicated in our music.
The Sea of Tragic Beasts will be released on October 25th 2019 via Nuclear Blast.
A beastly metal album, the opening riff of the title track is a gut-punch that will leave all doubled over wheezing for air. Fit for An Autopsy are only getting started though as across ten ferocious tracks they make sure their brand of extreme metal, their post-deathcore sound is unmistakable.
Like a chainsaw revving up, No Man is Without Fear comes screaming out of the dark. Shepard is a wild animal ripping and tearing its way through everything that dares get in its path and Your Pain is Mine showcases some of the 'metalcore' moments that exists in FFAA's music and this album. The chorus is hot fire and really makes you want to raise your fist into the air.
Mellow and dark, the start of Mirrors gives a breather before it erupts into a momentously heavy track. Unloved and Mourn also have the dark, mellow start exemplified by the previous track. The former though keeps the tempo slow while the latter is every bit as uplifting as deathcore can get once it kicks in. The breakdown near the end is earth-shakingly heavy.
Warfare takes us back to basics with a no-nonsense slab of deathcore before the penultimate track, Birds of Prey brings some of the meatiest riffs heard so far on the album. Stupendously heavy and stupendously good.
A rager of a release closes out with one last furious hurrah in the form of Napalm Dreams.
Fir for An Autopsy's best album? A damn good shout.
Fit For An Autopsy – The Sea of Tragic Beasts Full Track Listing:
1. The Sea Of Tragic Beasts
2. No Man Is Without Fear
3. Shepherd
4. Your Pain Is Mine
5. Mirrors
6. Unloved
7. Mourn
8. Warfare
9. Birds Of Prey
10. Napalm Dreams
Links
Fit For An Autopsy – The Sea of Tragic Beasts (Nuclear Blast)
The Final Score -

9/10