Album Review: Eternity's End – Embers of War (Prosthetic Records)
Having signed to Prosthetic Records for the release of their third album, 2021 marks the beginning of a new chapter for Eternity's End. The European technical power metal band will release Embers of War on November 26th, 2021.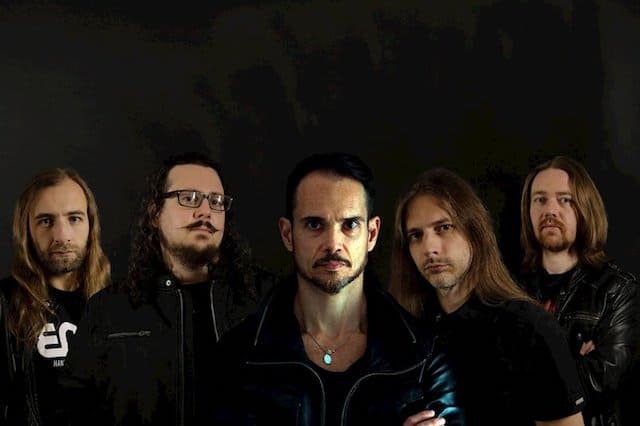 A progressive power metal behemoth, Embers of War is a showcase of speed, technical prowess and classic, uplifting power metal heaviness. All wrapped up in a wonderfully fantastical bow.
The hyperactivity of Dreadnought (The Voyage of The Damned) is enough to stop most listeners in their tracks. Where the tempo is manic from the start to the very end and the guitar solo takes the insanity up an extra notch.
With just as much, if not more, heft and might behind them, Eternity's End continue to blaze a scorching path through the brain with the thumping Bane of the Blacksword and the screeching Hounds of Tindalos. Pure power metal fun but from a band on a higher level than most.
A technical showcase, not just from the guitars but the drums too, Call of the Valkyries is chest-thumping and head-banging gold. Richly detailed, the epic journey is made even more palatable by the soaring vocals.
Eternity's End then brings forth a fist-raising sing-along in the form of the grin-inducing Arcturus Prime before Shaded Heart changes the mood with a meatier metal rhythm and some starry effects.
It's been top quality power metal, notably different to many others in the genre simply because of the technical abilities of the band. That certainly doesn't change with the penultimate track, Deathrider and to end things, Eternity's End ensure they go out with a bang. An immense and intense power metal bang that stops 30 seconds short of 10 minutes.
Eternity's End – Embers of War Full Track Listing:
1. Dreadnought (The Voyage of The Damned)
2. Bane of The Blacksword
3. Hounds of Tindalos
4. Call of The Valkyries
5. Arcturus Prime
6. Shaded Heart
7. Deathrider
8. Embers of War
Links
Eternity's End - Embers of War (Prosthetic Records)
The Final Score -

8.5/10