Album Review: Erra – Erra (UNFD)
Alabama based progressive metalcore merchants, Erra return on March 19th 2021 via UNFD with their brand new self-titled album. Conceptually, the band take you on a journey to Aokigahara, the infamous Suicide Forest of Japan. Throughout the album, they confront depression, anxiety and desperation.
Balancing crushing heaviness, soaring melodies and clever technicalities, Erra bring forth a beast of an album. One that feels surprisingly fresh in the era of metalcore and progressive metal greats. They may not be the first name on many lips when discussing these styles but once this album has been heard, that will surely change.
Kicking off with the frenzy (the drums are outstanding) that is Snowblood and upping the metal ferocity and emotive melody with Gungrave. It's an instantaneous battering from Erra that has you pleading for even more.
More is what they have to give as they introduce a fresher electronica side to their heavyweight and catchy groove with Divisionary. House of Glass burns with wild guitar technique that gets the blood pumping, Shadow Autonomous soars with impressive melodic vocals while still having that savage metalcore sound and Electric Twilight slips between mellow lows and frenetic highs with such simplicity.
To suggest that Erra consistently set alight the senses is to put it mildly. The better word might be 'electrify' such is the passion they exude in every single track.
Half the album done, half the album considered to be top shelf stuff. Though Erra are really just getting started. Bringing one of their most intense and heavy tracks forth with Scorpion Hymn. A brutal assault of sharp technical guitars and Earth-cracking drums that has cold darkness rooted deeply in it. One for the pit, that much is clear.
To balance things, Lunar Halo then begins with very weird effects before bursting into life with catchier and bouncier metal rhythm. Albeit with Erra's penchant for wild guitar flurries and scathing vocals in the verses. Whereas Vanish Canvas sees them really take their foot off the gas for their most mellow offering so far. Even though it's still got plenty of bite when they chose to bear their teeth.
The final trio of Eidolon, Remnant and Memory Fiction ensure there's no dip in quality. Erra continuing to spit out fiery ferociousness, classy progressive and technical wonders, melodic prettiness and more. Come the end, you can't help but wonder how these guys aren't already superstars. It's not impossible to believe though, that this album will make it so.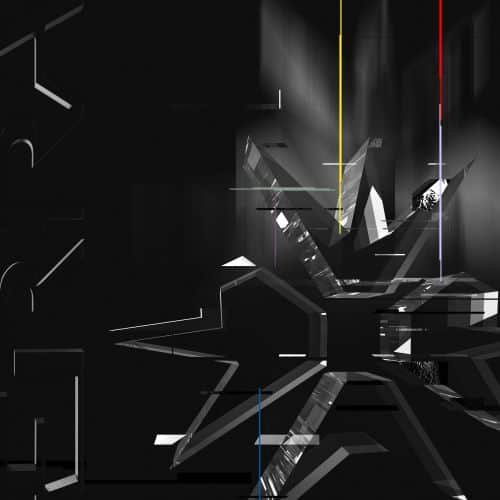 Erra – Erra Full Track Listing:
1. Snowblood
2. Gungrave
3. Divisionary
4. House of Glass
5. Shadow Autonomous
6. Electric Twilight
7. Scorpion Hymn
8. Lunar Halo
9. Vanish Canvas
10. Eidolon
11. Remnant
12. Memory Fiction
Links
Website | Facebook | Twitter | UNFD
Erra - Erra (UNFD)
The Final Score -

9/10