Album Review – Dead Soul Communion by Dead Soul Communion (Self Released)
Dead Soul Communion is the new album by the band of the same name, formed by Daniel Finch. It is due for release, independently, on the 28th of July this year.
You may already be aware but Daniel Finch was the original founder of Devilment, the band currently fronted by Dani Filth. Finch seems to be one of those guys that live and breathe rock and metal with a constant stream of material coming out in one form or another. He is a very interesting person and you can read more about him and his thoughts in this interview with GBHBL from around a year ago.
Since leaving Devilment behind, he released an album called The Devil's Music, featuring different guest singers, that used a little of Daniel's left over songs originally planned for his second Devilment album. Check out our review of The Devil's Music here. Now, around a year later, we have Dead Soul Communion too which was written and recorded over the last two years at Finch's home studio, Seventh Wave.
Dead Soul Communion are Daniel Finch on guitars, vocals and keys (ex Devilment) and Edwin Mascorn (Psychosism, Immortal Empire) as lead vocalist (Psychosism, Immortal Empire). Paul Jensen (Devil's Music) adds acoustic guitars, more keys and backing vocals and Kev Jackson (Ex D-Void, Synaptik) is the bassist. Simon Dawson (One Minute Silence, British Lion) is the drummer and Marc Hoyland (13 Candles) adds more keys. Finally, guitar solos are added by Dan Jackson, also ex Devilment.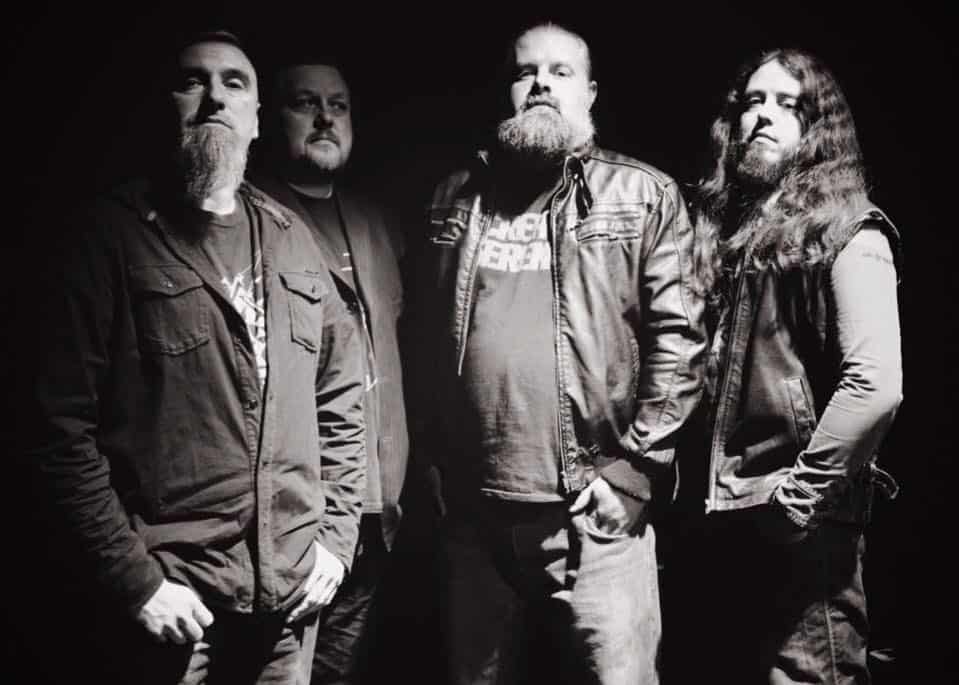 Suicide Lullaby was the first single, with accompanying video, released from the new album and you can read that review here. There are 11 tracks on Dead Soul Communion and it comes in at around 57 minutes in length. Pretty long for a debut which is helped by a plus 10 minute epic and a couple 6 and 7 minute tracks.
Dead Soul Communion starts with My Beautiful Mistake which has a real grove feel to the slow tempo start. I like the eerie keyboard effects added as well. It moves into a slow melodic guitar before heading into a very softly sung verse peppered with cymbal crashes. All the instruments come back in together with higher, clean vocals for a chorus which ends with a deathly roar.
I find the verses a bit of a drag to get through but I do like the chorus. The song moves into a heavier, chugging riff near the end with rougher vocals which I also like but as an album opener, it doesn't quite cut it. I would have liked something heavier, faster to really open with a statement. Something like The Communion or Chains of Division. Both songs which run at a quick pace, with fast drumming, heavy vocals and catchy riff.
Chains of Division has a weird effect at the intro but kicks into a brilliant hook. I love the slamming guitar sound through the very heavy chorus and there is a great guitar solo too. The verses are a bit off beat and the whole track has an industrial feel to it. One thing the album has in spades is variation and creativity. There is overall groove feel to the whole thing but then there are tracks that touch on the industrial like Chains of Division and The Last Grains of Sand. The Last Grains of Sand has really heavy verses and mechanical sounding drums with a furiously heavy riff. I'm not overly sold on the singing in the chorus though with the extended notes sounding a little strained.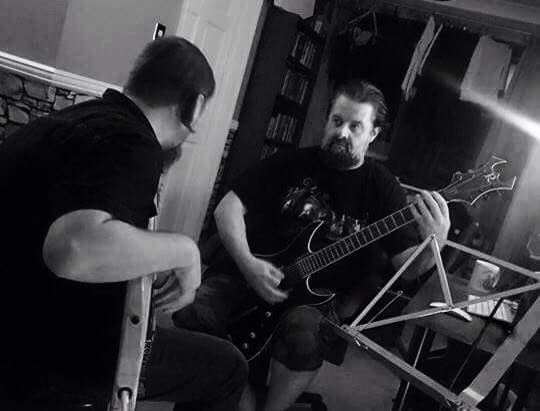 As Dead As It Gets has an almost thrash sounding riff with really aggressive vocals and a couple of wicked solos before moving into almost spoken word for a part. Empire has a melodic start before moving into a crunching riff with clean vocals that end with heavy, death metal backing. The mixed vocal style works wonderfully. There is another fast and powerful sounding solo before the song returns to the acoustic melody of the beginning.
Masked Deceiver has a symphonic start before moving into vocals bordering on black metal before settling back into that groove again. It also ends with an absolutely huge guitar solo which I love. Then we have the ten minute long Ghosts which is, well probably just a bit too long. It has moments I really enjoy, especially the orchestral sections but it does feel like a few shorter tracks stuck together at times. I do like the scratchy riff though – that is pretty cool, especially with the high guitar line to contrast it.
Dead Soul Communion ends with a song aptly named The Ending. A gentle drum beat and acoustic melody is joined by spoken word. Clean vocals and heavier guitars jump in for a section before it returns to the gentle melody and spoken word. Back to the heavy again as we hit a heavy instrumental with deep descending guitar and bass lines before we return to the mixed styles of the beginning. It is a really interesting song structure and style though, much like the first track, it may have been better suited as a middle track rather than the grand finale.
So that is Dead Soul Communion. A very strong debut for a band with a huge array of talent at their disposal. There are times when the album feels a little confused with a lot of different styles and ideas all in the mix. I personally would have preferred the album to start and end with a bit more of a bang.
There isn't really a bad song on the album but there are a couple I like less than others. Intro track, My Beautiful Mistake and outro track, The Ending didn't really do an awful lot for me. The other is probably Ghosts which was a bit of a chore to get through. Trimmed down, it may have been different but 10 minutes was a bit much. There are songs that I think are great though. The Communion, Masked Deceiver, As Dead As It Gets and Suicide Lullaby are brilliant riff heavy, monsters.
A mixed bag of mostly brilliant with a little bit of okay is not a bad way to start as a band at all. Dead Soul Communion is well worth a purchase. With such a talented bunch, I am sure we will be hearing much more of them.
You can pre order the album right now from here and, if you do, you will also get an instant download and stream of the album. Be sure to look the band up on Facebook here and give them a like and a follow too.
[amazon_link asins='B00NOWA2F4,B01LTHMGOA,B01KASTOTO,B00OZP82A6′ template='UseThisOne' store='g0e5b-21′ marketplace='UK' link_id='e3715c73-5804-11e7-8886-81aa547f69eb']
Dead Soul Communion by Dead Soul Communion (Self Released)
The Final Score -

7/10