Album Review: Damaged Reich – Death Becomes Us All (Self Released)
Released on April 13th 2019, Death Becomes Us All is the new album from UK thrashers, Damaged Reich. Having built a solid fan base following a triumphant showing at Bloodstock 2018 where they smashed apart the Jägermeister stage, it's with much anticipation and excitement that we get this album.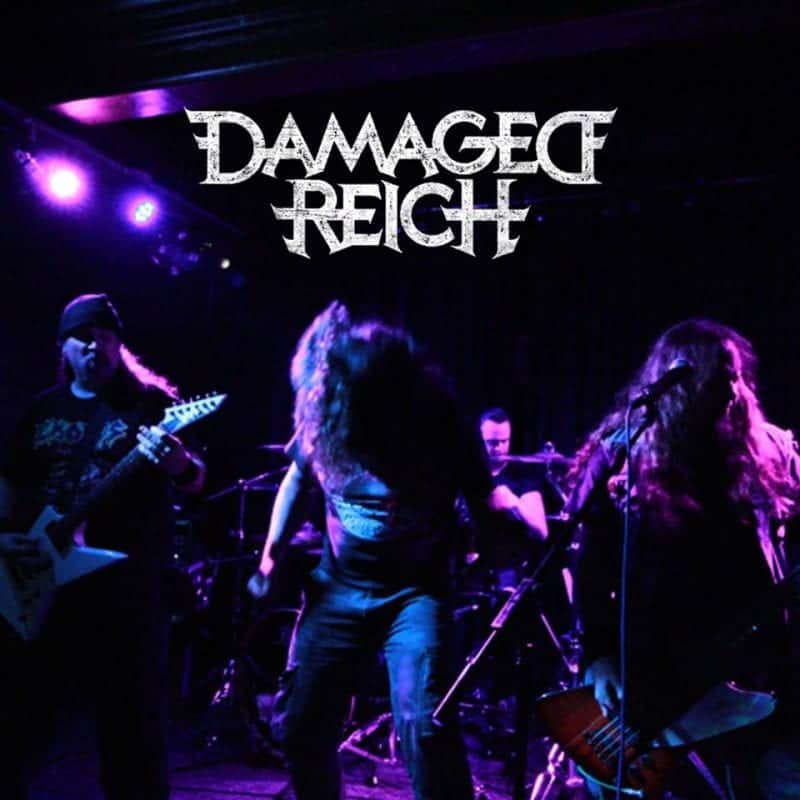 Eight tracks long, coming in at a little over 30 minutes, Death Becomes Us All is a heavy-ass record. One with its feet firmly planted in the thrash genre. The end result is a cavalcade of chunky riffs, angry rough vocals and titanic drums, all helped along by a constant boisterous speed.
The highest praise that can be lumped on this album is that it makes thrash sound interesting again. Even the most hardcore fan of the style would admit that it's a stale genre of metal and it takes a hell of a lot nowadays to grab attentions. Well, that's exactly what Damaged Reich does with Death Becomes Us All beginning with the excellent Unevil Genius.
All of the band's fire and fury gets poured into this track and it absolutely kills. As well as having a traditional thrashy rhythm, it burns even brighter with these impossibly heavy drum/guitar combos. As starts go, it's 10/10.
The Unknown and The Truth Was Never Known come next. The former, a mix of groovier sounding riffs, wild angry vocals and drastic bursts of speed. The latter, a truly staggering showcase of exciting heaviness. Inventive while staying so true to what the core of thrash metal is.
A stop-start drum beat kicks into another fiercely heavy track, The Damaged Realm before the title track really pushes the limit, the vocal's extra hoarseness really showcasing that. The increasing intensity of the title being shouted out is fantastic.
Not taking their foot off the gas for a second, Damaged Reich then treat us to the delicious sounds of The Code's meaty riffs. Victims of Their Own Crime has one of the most infectious chants that will see a venue full of people chanting along while Aftermath closes the album out with some hard hitting thrash.
Excellent!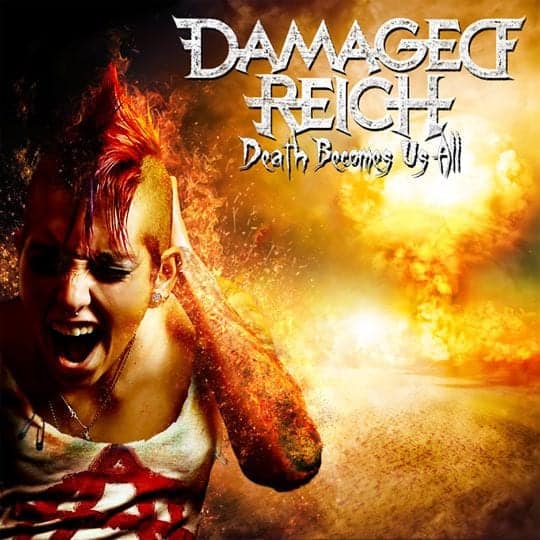 Damaged Reich – Death Becomes Us All Full Track Listing:
1. Unevil Genius
2. The Unknown
3. The Truth Was Never Known
4. The Damaged Realm
5. Death Becomes Us All
6. The Code
7. Victims of Their Own Crime
8. Aftermath
Head over to Damaged Reich's Facebook Page to find out more and buy the album. It can also be streamed via all major services too.
Damaged Reich - Death Becomes Us All (Self Released)
The Final Score -

8.5/10