Album Review: Centinex – Death In Pieces (Agonia Records)
Death metal veterans Centinex are going strong six years after their welcomed reunion, bringing the golden days of riff-oriented death metal back to full force. Having released "Doomsday Rituals" in 2016, the band played a run of shows in Europe and North America, before encapsulating their sheer Swedish brutality in a new offering. "Death In Pieces", the long-runner's third reunion album (and eleventh since 1990), is brimmed with a powerful doze of old-school, Stockholm-style death metal, and takes the band's signature heavy riffling to a whole new level of intensity.
The band commented:
We are very excited to finally have this new killer Centinex disc recorded and ready to be released! As some of you have noticed, due to various reasons the band has kept a bit of low profile during the last years, so now it feels great to be back on track with this intense slap of death metal brutality featuring a new hungry and dedicated line-up!
Death in Pieces will be released on May 29th 2020 via Agonia Records.
Run for cover, get underground…the warning siren at the start of Only Death Remains is all the advance notice of this album's sheer brutality that you're going to get. Centinex are back and as aggressive as ever.
Ten tracks of death metal gluttony, the viciousness that Centinex portray is eye-watering and ear-splitting but so appealing to fans of the extreme side of metal. Derelict Souls, God Ends Here, Tomb of the Dead and Human Torch making up a first half of head-banging noise.
Fast, penetrating, abhorrent heavy metal. What's not to love?
A short, yet jagged instrumental assault of an intermission with Pieces sends things spiralling down and readying the mind for the latter part of Centinex's heavy dose.
No massive shifts in style or sound, just another collection of hostile and hefty tracks. Cauterized, Beyond the Dark, Sacrifice and Skin Turning Grey as twisted and ugly as everything heard before.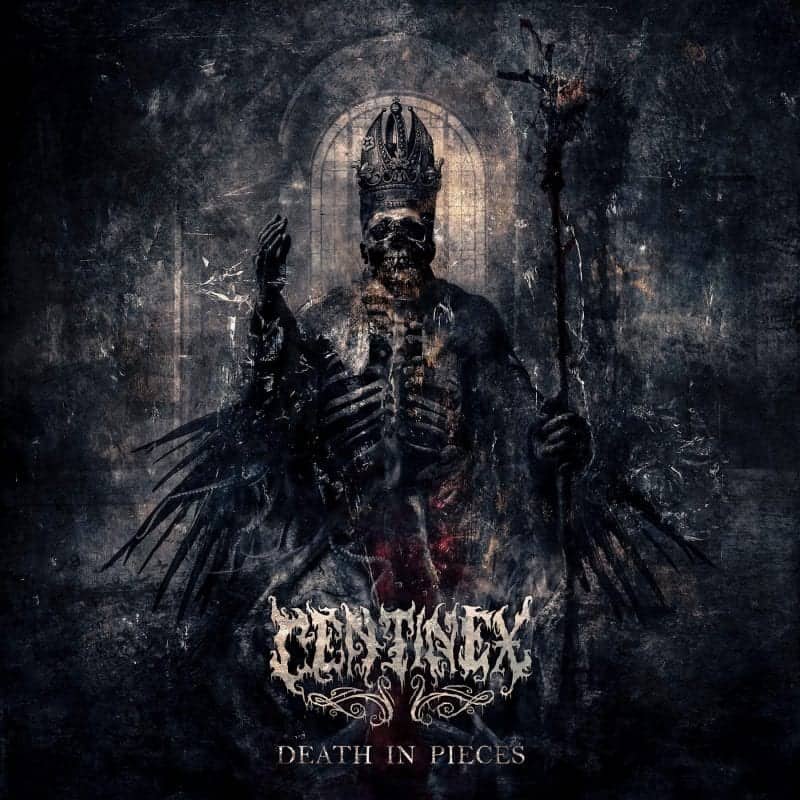 Centinex – Death in Pieces Full Track Listing:
1. Only Death Remains
2. Derelict Souls
3. God Ends Here
4. Tomb of the Dead
5. Human Torch
6. Pieces
7. Cauterized
8. Beyond the Dark
9. Sacrifice
10. Skin Turning Grey
Links
Facebook | Spotify | YouTube | Agonia Records
Centinex - Death In Pieces (Agonia Records)
The Final Score -

8/10