Album Review: Boomerang Rapido – Rises Again (Self Released)
There is something refreshing about bands that just play rock and Norway's Bommerang Rapido is such a band. After three years of concerts and several 7-inch releases, here comes their debut album "Rises Again". It is full of 60's and 70's vibes in a fresh and modern package, packed with energy, riffs and catchy choruses.
This is not a band trying to re-invent the wheel, but taking the best of rock and punk and making it their own with songs that make you smile and sing along.
Rises Again is out on August 16th 2019.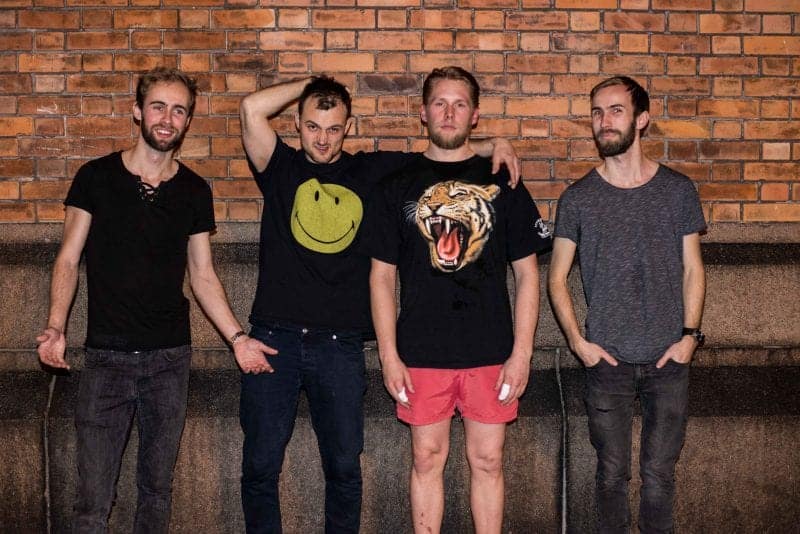 When Bommerang Rapido say they're not trying to reinvent the wheel…they mean it. Rises Again is gloriously old school rock and roll that could have been released 40 years ago and it still wouldn't have sounded out of place.
That's not a knock on them, sounding old school is not the same as sounding dated. The nine tracks that make up Rises Again sound old school but not dated. In fact, this level of upbeat, good time rock and roll is perfect for the world we currently live in. Music to simply enjoy in all its fun groovy and catchy way.
After just a handful of tracks, you'll be hard-pressed to find someone without a big smile on their face. From the sing-along chorus of Special to the punky, tongue in cheek vocals of Jumping the Shark and the wicked bounciness of Konstantinopel. It's a banger of a start for Boomerang Rapido.
They're only getting started though.
Ballin's country twang is fun, Bonafide Romero is a little bit sexy and sleazy, the bass well and truly thrumming deep in the loins and Mixdown is Bommerang Rapido at their most relaxed but also exuding plenty of confidence and energy.
All before it's good time rock and roll with Baby I Was Wrong and Paula Schultz, the former so sunny and catchy it could be used to advertise California or somewhere equally warm and sunny. The latter is a little bit sleazy and a little bit dirty but in all the right ways.
A great release.
Bommerang Rapido – Rises Again Full Track Listing:
1. Special
2. Jumping The Shark
3. Konstantinopel
4. Ballin'
5. Kiss! Kill!
6. Bonafide Romeo
7. Mixdown
8. Baby I Was Wrong
9. Paula Schultz
Links
Boomerang Rapido - Rises Again (Self Released)
The Final Score -

8/10