Album Review: Backdrop Falls – There's No Such Place As Home (Electric Funeral Records)
Punk Rock band Backdrop Falls have released their new album "There's No Such Place As Home" via Electric Funeral Records (Brazil).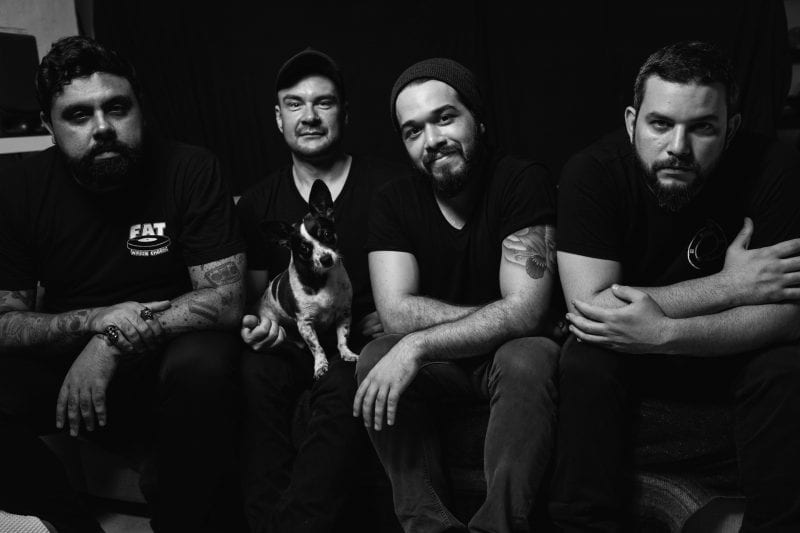 Reminiscent of an early 00s punk rock sound, it's clear Backdrop Falls are looking to make an impression with a modern and fresh take on a familiar angst-driven sound. There's no question they mange it on There's No Such Place As Home, it's a good album with plenty of catchy choruses. The question is about longevity and if Backdrop Falls can sustain the early promise of Back of the Line. This following a so-so start with My Own Remains.
2008 is nostalgic as hell with a very the early 00s punk rock sound of Backdrop Falls reaching its peak whereas Flat On the Ground wouldn't be out of place on an American Pie movie soundtrack. Simple, inoffensive rock music which has the major drawback of sounding dated.
Big Lie is a big more energetic and far more entertaining as the vocals have extra bite and the riffs stand out more. Stereotype Freak Show gets the foot tapping along with a nice bit of guitar chug and Reach the Sky would have been an MTV anthem back in the day.
This style of rock hasn't aged well but at least Backdrop Falls try and freshen it up as much as possible. It's just an insurmountable task even for a band this good. They certainly nail the yester-year sound of the punk rock but few will be listening to this again and again.
Backdrop Falls – There's No Such Place As Home Full Track Listing:
1. My Own Remains
2. Back of the Line
3. 2008
4. Flat On the Ground
5. Big Lie
6. Out Of My Mess
7. Stereotype Freak Show
8. Reach the Sky
9. Anaesthesia
Links
Label Store | Apple Music | Spotify | Deezer | Facebook | Twitter | YouTube
Backdrop Falls - There's No Such Place As Home (Electric Funeral Records)
The Final Score -

7/10