Album Review: Awake the Dreamer – Damaged Souls (Arising Empire)
The Swedish Post-Hardcore band Awake the Dreamer formed in late 2015, and have been building a strong reputation backed up by two singles, Vigilant and Believe.
Now, on September 20th they will release their full length debut album. Entitled 'Damaged Souls', it will be released via Arising Empire.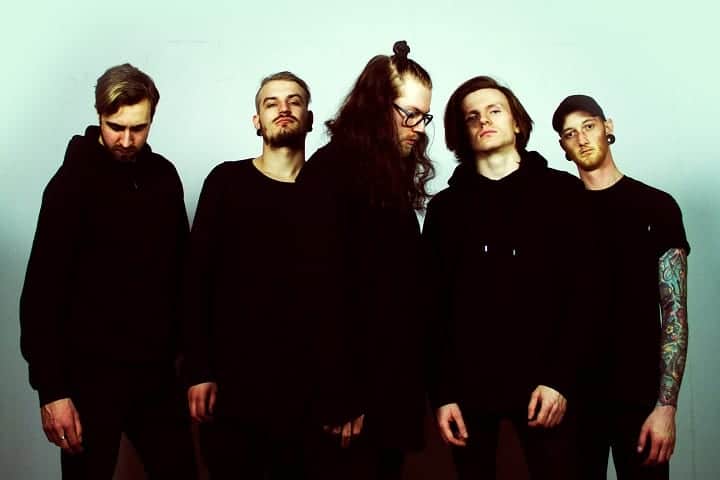 The short intro of Damaged Souls makes next to no impact and it's easy to zone out while its 35 seconds plays out. That's fine though because the following Atmosphere will wake up just about everyone…including the dead.
A flurry of technical riffs, a great powerhouse of varying vocals, the breakdowns are so intense…this is a track that grabs and grips tightly. Utter chaos.
That's not quite the case with the following Far Away as mellower clean singing and effects dominate for most of the track. When it does open up and get wilder, it's far too brief to really get excited.
Believe brings things back around with a thumping beat and a depth-filled chorus that makes good use of gang vocals. Blood Red Fists is all kinds of impossible intensity, the drums standing tall with even the effects fitting nicely here.
Lunar and Your Mind then wreck shop with a disjointed mix of heavy electronica, spoken word segments and furious hardcore heaviness. The latter of the two being the more powerful performance though.
As enjoyable as Damaged Souls can be and as impressive as Awake the Dreamer can be, there's an annoying itch present. One that gets more and more noticeable as the album progresses. It's the itch of familiarity, something that often arises when it comes to to metalcore. The deeper down the rabbit hole, the more it becomes apparent that Damaged Souls really isn't very original.
Still, that doesn't stop it being a bit of a banger, nor does it stop you wanting to go nuts when the likes of Liberation comes along. Arguably the best track on the album for its layered metal. Whereas the only thing that makes Vigilant sound less run of the mill are the flashes of deep throaty roars.
Melodic guitars, distant vocals that sound like suffering, cleaner singing up front and personal, Negative Filters is a ballad to close the album. Going out with less of a bang and more of a whimper even though it's a classy finish.
Awake the Dreamer – Damaged Souls Full Track Listing:
1. Damaged Souls
2. Atmosphere (feat. Ryo Kinoshita)
3. Far Away
4. Believe
5. Blood Red Fists
6. Lunar
7. Your Mind
8. Liberation
9. Vigilant (feat. Robert Ljung)
10. Negative Filters
Links
Awake the Dreamer - Damaged Souls (Arising Empire)
The Final Score -

7/10