Album Review: …and Oceans – Cosmic World Mother (Season of Mist)
The fumes of Scandinavian black metal were poisoning the air and the second wave of black metal had taken a new form. …and Oceans emerged in this scene in 1995, with an exceptional and unique symphonic approach to the music.
In 2002, when the last album 'Cypher' was released, the band had reached its full circle and decided to call it a day.
17 years later, a newfound energy stirred, and the Finns decided to reform for a selected amount of shows. Soon the musicians started working on a new album and came back to the Season of Mist fold. A couple of new faces have recently joined the band, including vocalist Mathias Lillmåns (Finntroll).
…and Oceans' new album 'Cosmic World Mother', sees the Finnish metal outfit return to a ferocious black metal sound, combined with industrial and symphonic influences.
On the record, the six piece explores the transformations of physical and psychological energy. When we die, our bodies become energy for plants and animals… But what happens to the mind and the soul? The 'Cosmic World Mother' is at the heart of these streams of energy: the birth-giver, the one who transforms and the life-taker. All energy is eternal, it just changes forms…
With some serious fire in their bellies, …and Oceans make their exalted return with an 11-track album that is symphonic black metal at its grandest and its most brutalising. Racing spirituality, the all-consuming darkness begins with The Dissolution of Mind and Matter and flows into the ferocity of Vigilance and Atrophy. Before the blazing inferno gets even hotter for the savage noise of Five of Swords.
The symphonic layers not denting the ruthlessness of the black metal in the slightest.
The passion exuded by …and Oceans extends throughout like a bulbous and bloody vein. As the After Becomes the Before, the title track, Helminthiasis and Oscillator Epitaph throb painfully and vibrant. A captivating showcase of stunning beauty and unrelenting horror.
Never over-doing it, even if there is no lack of bombastic edge throughout, few tracks pass the 5-minute mark. In the case of In Abhorrence Upon Meadows, we get a gothic piano intermission as it were.
Which leads in to the final leg of the album. Apokatastasis, One of Light, One of Soil and The Flickering Lights making up a strong latter part. Three more magnificent stars to light up the darkness.
Symphonic black metal at its most majestic.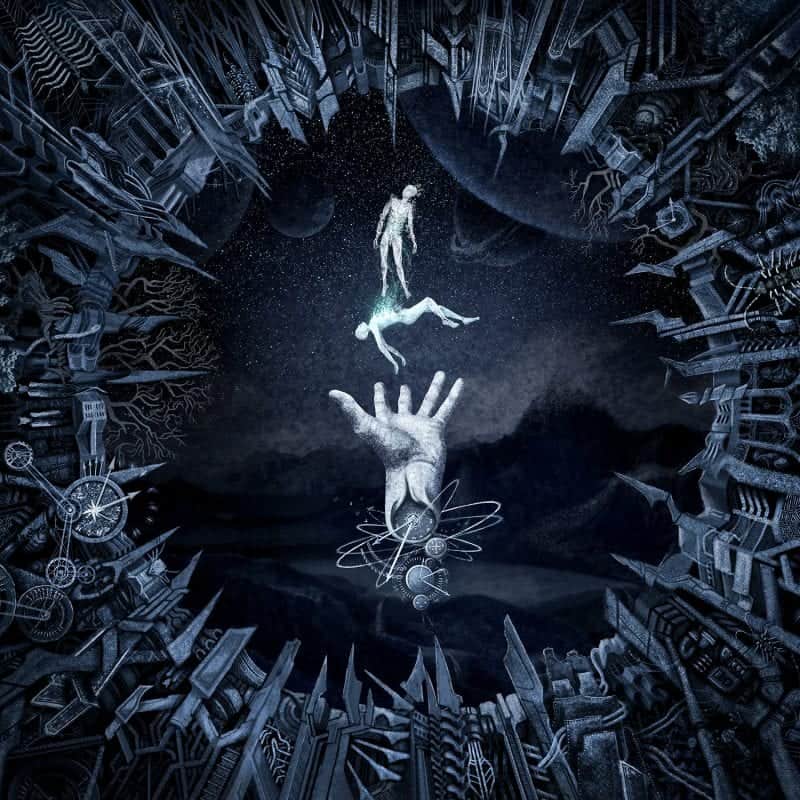 …and Oceans – Cosmic World Mother Full Track Listing:
1. The Dissolution of Mind and Matter
2. Vigilance and Atrophy
3. Five of Swords
4. As the After Becomes the Before
5. Cosmic World Mother
6. Helminthiasis
7. Oscillator Epitaph
8. In Abhorrence Upon Meadows
9. Apokatastasis
10. One of Light, One of Soil
11. The Flickering Lights
Links
Facebook | Instagram | Season of Mist
...and Oceans - Cosmic World Mother (Season of Mist)
The Final Score -

8/10