Album Review: Ancient Thrones – The Veil (Self Released)
Ancient Thrones, formerly "Abysseral Throne", is an Atlantic Canada acclaimed blackened metal outfit that rebranded to suit major changes in line-up and song writing.
Sean Hickey (drums/vocals) is the sole original founder of Abysseral remaining, Matt LeBlanc joined in 2015 on bass and improved and refined the sound and operation drastically. Once they lost their original singer and guitar player Jonny Rains, Dylan Wallace joined and took over main songwriting duties. Hickey took over completely on vocals with a black/death metal vocal style, and Nick Leslie joined shortly after on the second guitar. Work began on writing a new album which took about 3 months to write the music for. The new material sparked the name change to Ancient Thrones as an homage to one of Hickey's favorite bands and inspirations, Wolves in the Throne Room.
2020 sees the release of the concept album "The Veil" showcasing the band's desire for storytelling and pushing them to new heights musically. The new album explores the journey of a man faced with tragedy, his mortality and ultimately the permanence of our actions told through technical soundscapes and haunting atmosphere.
In their own words:
The Veil is a 57-minute descent into purgatory. The record subtly follows the 5 stages of grief and the choices we make haunting us into eventual acceptance. It's about what's important in life and all we leave behind when we indulge in selfish values. Musically it is a dark passage that digs deeper and becomes more painful as our character discovers more about their past. It's a concept record broken up into two parts, beginning with a childlike naive perspective in denial and ending with a bittersweet and orchestrated finale into acceptance.
The Veil will be released on November 6th 2020.
Mental pain and suffering, it's what Ancient Thrones wish to convey through the concept of their new musical beast, The Veil. Although, their conscious decision to not forcefully tell their tale, makes for a much more nuanced listen. The early efforts, The Sight of Oblivion and The Millionth Grave are steeped in ferociousness and savagery as only a band well versed in blackened death metal are capable of producing.
A very fruitful production too as we get harsh but layered assaults in the form of The Soul to Flesh, Viduus (The Veil), The River Rain and Divided/Dissolve. Each track delivering sharp and painful jabs of blackened noise across various lengths. You'll feel every ringing guitar note, every pounding drum beat, every howl of horror and every single rusty hook. The only relief comes in between with Sentient as it's a short, mellow, but oh so gloomy effort.
The darkness is very consuming and few won't find themselves deep in the well by time the latter part of the album arrives. The Infinite Eyes, a titanic movement that encapsulates the concept behind The Veil perfectly. Before Permanent draws things to a close in a short, epic and intense way.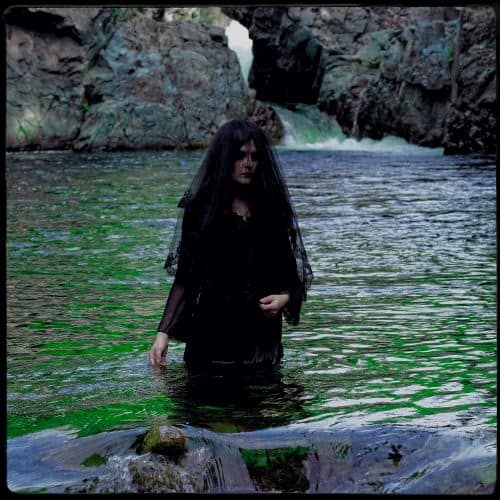 Ancient Thrones – The Veil Full Track Listing:
1. Transient
2. The Sight of Oblivion
3. The Millionth Grave
4. The Soul to Flesh
5. Viduus (The Veil)
6. Sentient
7. The River of Rain
8. Divided/Dissolve
9. The Infinite Eyes
10. Permanent
Links
Bandcamp | Facebook | Instagram | YouTube
Ancient Thrones - The Veil (Self Released)
The Final Score -

8.5/10