Album Review: Alustrium – A Monument to Silence (Unique Leader)
Progressive death metal quintet Alustrium return with their stunning new record A Monument to Silence, to be released on the 18th June 2021 via Unique Leader.
Emerging from Philadelphia, Pennsylvania, Alustrium are introducing the world to their unique form of progressive death metal. With intense, technical riffs and soulful ear-bending solos, Alustrium create a unique blend between melody and fierce brutality that sets them apart from the norm. Following up their 2020 EP Insurmountable, their forthcoming concept record A Monument to Silence further pushes the boundaries of contemporary heavy music.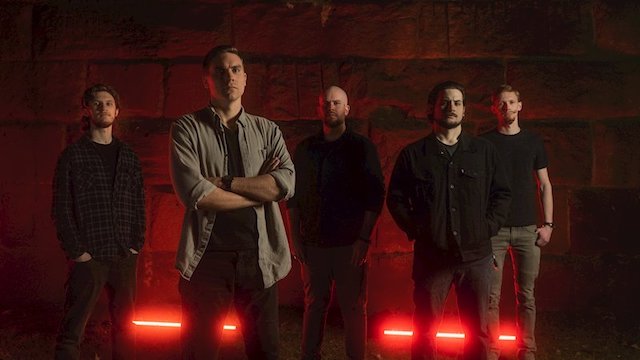 The band comment:
We're extremely excited to partner with Unique Leader Records for the release of A Monument to Silence. After flirting with deeper, more conceptual song ideas on our previous full-length, we became really inspired to attempt a full concept record. A Monument to Silence is the culmination of several years exploring that idea. In setting out to make this record, we challenged ourselves to distil the elements which make Alustrium unique, while carefully constructing recurring lyrical and musical themes, to be woven throughout. We're so proud to finally share the fruits of our labor with the world and can't wait to hear where the record's story takes its listeners.
A record to think about, not just as you listen, but long after. Alustrium's A Monument to Silence is part manic death metal strength and part progressive mind-melting lunacy. Two bedfellows that are put together in complex ways that only expert musicians could manage.
Expert musicians like Alustrium who will blow minds for over an hour on this album.
Ten rampant efforts, careening their way through any and all expectations a person might have for progressive death metal. Chuck them all away, while A Monument to Silence has a familiarity to it, there's nothing quite like the incredible way in which Alustrium wield their weapons of mass destruction here.
As wild as a mass brawl of unmitigated violence. As brutal as a pride of starving lions coming across a family camping and as complex as unsolvable maths equations. Alustrium continuously and reliably batter the sense here and it is wonderful. It's actually quite a tough full listen because of how much is here. Not just regarding the length of tracks but the depth in each and every one. It's a struggle to put into words just how wide-ranging and imaginative a lot of what Alustrium has to offer here, is.
Simply put, they're on another level to most bands that draw from the progressive/technical death metal well. We're not just talking about how madness-inducing or furiously heavy the album is but the skill the band exudes to capture it and distil it for hungry ears.
One of, if not the best heavy releases of the year. It will be getting repeated plays for months and long after that, you'll probably find moments that you'd completely missed the previous time. Incredible stuff from an incredible band.
Alustrium – A Monument to Silence Full Track Listing:
1. This Hollow Ache
2. Join the Dead
3. Hunted
4. The Accuser
5. The Plea
6. Dreamless Sleep
7. Blood for Blood
8. Deliverance for the Damned
9. Worthless Offers
10. A Monument to Silence
Links
Pre-order | Bandcamp | Facebook | Instagram
Alustrium - A Monument to Silence (Unique Leader)
The Final Score -

9.5/10