Album Review: Aborted Fetus – Pyramids Of Damnation (Comatose Music)
The decades pass but the unmitigated brutality of Aborted Fetus remains steadfast. The Russian masters' dedication to the art of death is unflinching and unquestionable. Yet with each album they bring new flavours to their savage concoctions, new stories, new atmospheres and experiences, fresh twists to their iron clad riffs. Their seventh full length album, Pyramids Of Damnation, takes us to the desert sands of ancient Egypt and subtle shades of eastern magic slip between the unmistakeable hammer blows of power.
Comatose Music will unlock Pandora's Box on September 11th 2020, setting free this torrent of horrors to ravage the world – and death metal fans will welcome the wave of darkness with open arms.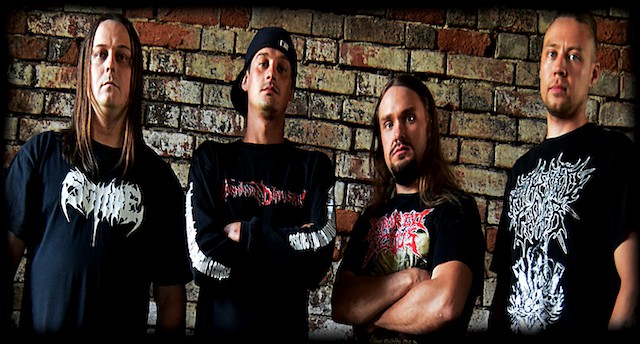 To the surprise of no-one, Aborted Fetus bring the pain and savagery with their brand new album, Pyramids of Damnation. 15 tracks of brutality with the odd surprise thrown in to ensure this isn't just a replay of previous efforts.
However, it doesn't start off brilliantly as the opener Pharaoh's Disaster highlights a noticeable issue that is prevalent throughout but less distracting as the album goes on. What is it? The drums that are so loud in the mix that they over-power everything and starts to sound akin to drumming on an empty barrel. It's so distracting but as we said, does get less irritating when the vocals arrive in Earth's Bloody Punishment.
One of the surprises we spoke of at that start arrives next in Execution By Toads as Aborted Fetus throw out the first of three 11+ minute tracks. Yes, you read that right. The death metal legends have three tracks that when combined come in at around 35 minutes. Amazingly it's not like Aborted Fetus take their foot off the gas for them either!
Elsewhere we get weighty slabs of vomitus heaviness with the likes of Invasion of Bloodsucking Insects, Cattle Pestilence, Abscesses On My Body and Fear of Darkness. Just a handful of utterly feral-like assaults from a band that makes detailed death metal noise sound like the easiest thing in the world to do.
As well as tracks like Queen's Prophecy, Tomb of Damnation and The Ancient Ritual of Death that have that Egyptian/Middle Eastern flavour to help sell the album's theme.
It's very long and it has a hell of a lot to deliver. So muxh that to be honest, it starts to get a bit drawn out by the latter portion. You might find the mind meandering off a bit as for all the quality in their playing, there isn't a whole load of variation in what Aborted Fetus do overall.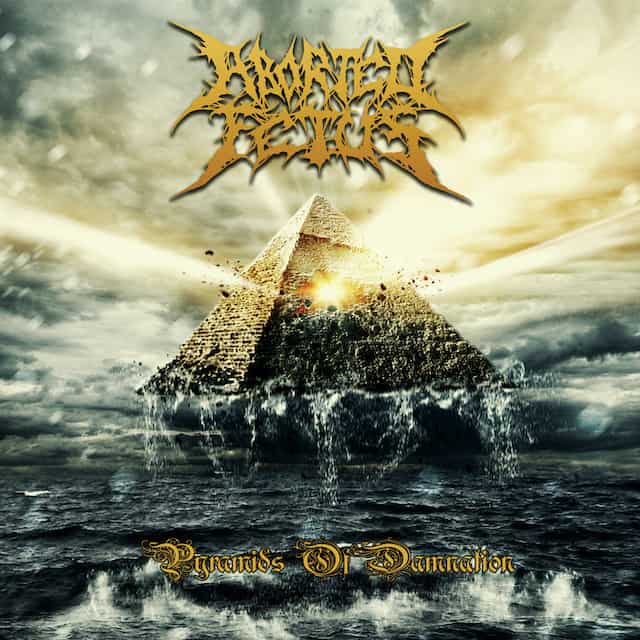 Aborted Fetus – Pyramids of Damnation Full Track Listing:
1. Pharaoh's Disasters
2. Earth's Bloody Punishment
3. Execution By Toads
4. Invasion Of Bloodsucking Insects
5. Queen's Prophecy
6. Cattle Pestilence
7. Goddess Of Chaos
8. Tomb Of Damnation
9. Abscesses On My Body
10. Fire Spreading Over The Earth
11. Locust Of Death
12. Fear Of Darkness
13. The Ancient Ritual Of Death
14. Pharaoh Firstborn's Execution
15. Outro
Links
Aborted Fetus - Pyramids Of Damnation (Comatose Music)
The Final Score -

7/10