Album Review: 3 dreAms neVer Dreamt – Another Vivid Detail (My Kingdom Music)
Another Vivid Detail is the second album created by 3 dreAms neVer Dreamt, a Milan-based metal band. It will be released on February 5th 2021 via My Kingdom Music.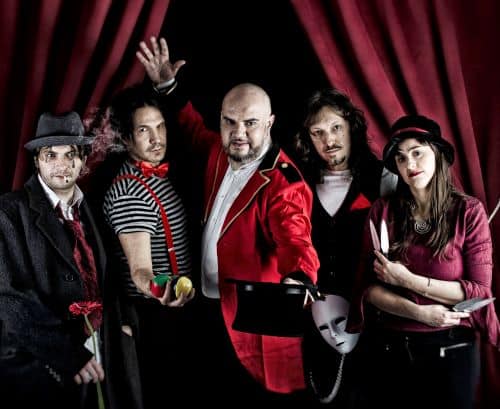 The circus is in town but it's a much more macabre event led by the ringmasters that are 3 dreAms neVer Dreamt. They are the twisted and terrifying visions that lead the weird and wonderful sights and sounds with horrifying grins plastered on their faces. Something that will haunt waking dreams in the form of Another Vivid Detail.
With prominent guitar riffing, epic and commanding vocals, a blazing guitar solo and chunky percussion, Interconnections gets the party started. The Black Dressed Clown's mellow guitar tone start gives way to a thick and doomy groove with a strong gothic edge. Followed by the super-strong riffy and powerful melancholy of The Ballad of A. Where the 'show' aspect is highlighted to great effect.
Both May and The Dance keep things rooted in the same slower, drawling and gothic melancholic style. Although the latter has a ton more power behind it and has dual female/male vocals front and centre. Both are solid if unexciting.
A pick me up is needed but it's not coming with J.Doe unfortunately and although the guitars really hit hard, it's just a bit bland sounding. The Antipodist's darkness is a fair bit more catchy though and the vocals really stand out here. The Moon of the Last Day and The Poet keep things strong and with plenty of groove before Save Me From Myself and the title track has the circus pulling out with a fair few new victims in tow.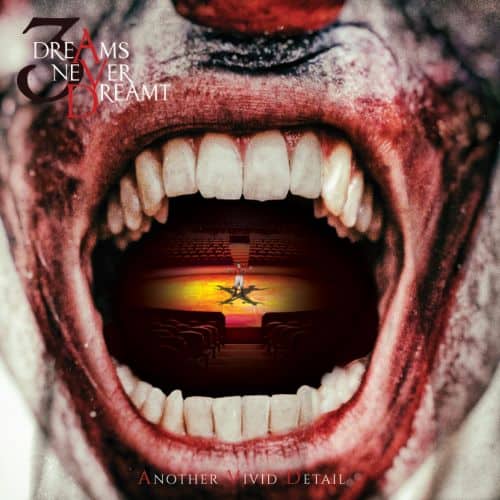 3 dreAms neVer Dreamt – Another Vivid Detail Full Track Listing:
1. Interconnections
2. The Black Dressed Clown
3. The Ballad Of A.
4. May
5. The Dance
6. J. Doe
7. The Antipodist
8. The Moon Of The Last Day
9. The Poet
10. Save Me From Myself
11. Another Vivid Detail
Links
3 dreAms neVer Dreamt - Another Vivid Detail (My Kingdom Music)
The Final Score -

7/10