Single Slam – The Promise by Chris Cornell
Chris Cornell has recorded and released a new single called The Promise. It isn't part of an album due out – sorry if some of you got excited – but instead is written to form part of the soundtrack to a movie. That movie is due out at the end of April and stars Christian Bale. It focuses on a love triangle during the atrocities that occurred in the last days of The Ottoman Empire.
So a movie about a love triangle and a solo song by Chris Cornell. I have a bad feeling I am about to listen to a love song/ballad. Still, it is Chris Cornell and that guy can sing. For those who don't know, Chris Cornell has been the singer/frontman of grunge pioneers Soundgarden. He also fronted Audioslave and Temple of the Dog as well as releasing 5 full length studio albums. Chris has been nominated for, and won, multiple awards for his songwriting and singing skills. He has also written many movie songs for films such as Casino Royale and Machine Gun Preacher.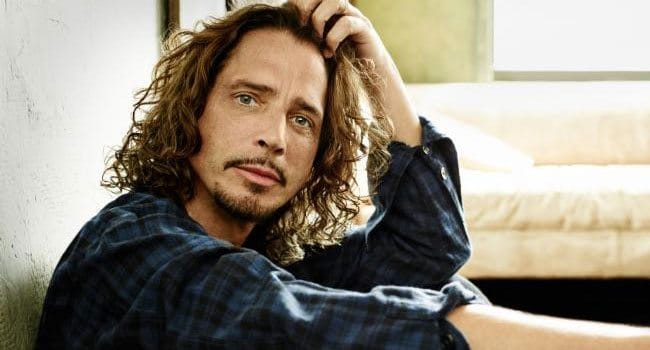 The Promise, the song, is 4 minutes and 20 seconds long and is exactly what was expected. It is a love song. An acoustic ballad with backing from an orchestra. It is, well, nice. Vocally, Chris sounds as good as ever. The song is soft throughout, with Chris's vocals front and center. There is a nice acoustic guitar backing the vocals and light, but well placed, orchestral sections adding strength and depth.
As classical music often does, the orchestra also add an emotional quality and strength where needed and I like how the song is not overly saturated with it. There isn't much else to say really – it is a nice song. It is sung well. It is a little boring, like many ballads, but feels like Chris is singing about something that matters to him.
And it does matter to him. Chris is married into a Greek family and is well versed in the atrocities they suffered at the hands of The Ottoman Empire. He had the following to say about the song and film –
"The film and plot are your band mates and the song has to be true to the story and the characters in it. Promise' to me is mainly about paying homage to those we lost in the Armenian Genocide, but it's also about shining a light on more recent atrocities. The same methods used in the Armenian genocide were used to carry out crimes against humanity in Bosnia, Darfur, Rwanda and right now in Syria on multiple fronts, contributing to a massive global refugee crisis. Unfortunately, the words 'never again' seem like just words when we recall these mass executions of the twentieth century, as well as renewed racism and prejudice around the world. Even in the US, the warning signs – isolating groups based on race and religion – are evident."
He continued – "We really need to tell these stories and keep telling them in as many different ways as we can. As humans, we have a tremendous capacity to trudge ahead in our lives and not look at the difficult and challenging moments… but I think it's important. Educating ourselves on the past is the best way to understand the present and avoid future atrocities by understanding and intervening. We must educate and stand as one to combat this fear and violence, and as citizens of the world, work to protect each other's human rights."
It's a nice song with a really powerful and important message behind his words. Musically, it is a little dull. If you are a fan of ballads, it is a good one. If you are not a fan of ballads, this won't impress you. It is certainly worth a listen though. To add to the emotional ties, Chris will donate his proceeds from the song to the International Rescue Committee.
What a nice touch that is and so, with all that decency behind the track, I would urge you to buy it. Not because it is a great song, it isn't. It is a nicely sung but boring ballad. It is, however, for a very good cause so why not help out too right?
You can listen to the song for yourself here. Why not purchase it from iTunes or Amazon? It is available on all the usual streaming services like Spotify and Apple Music now too. Check out Chris Cornell on Facebook and Twitter to keep up to date with future releases and other news.
The Promise
The Final Score -

6/10
Comments Rating
( reviews)