EP Review: Theory In Practice – Crescendo Dezign (Listenable Records)
Swedish technical death metallers, Theory In Practice, have just released a new EP called Crescendo Dezign. It is their first release since a two song single, Evolving Transhumanism, that was released in 2015. That single was the band's first release in around 13 years after an initial trio of albums, released between 1997 and 2002. The band went on hiatus in 2002 and now here we are, 15 years later with a new EP to check out.
Despite them being around for a long time, and only releasing a handful of albums, Theory in Practice are considered, at least among their peers, to have been strong influences in the death metal and technical death metal genres. Their impact in those early years was brief but powerful. While I cannot vouch for this myself, there are many references to them being seen as ten or twenty years ahead of their time back in the late 90's. Well, we are now almost twenty years later so if that was the case, this EP and their style should fit nicely in with modern death metal.
Theory In Practice consists of three members who are Andreas Lyngmo who looks after lyrics and vocals, Peter Lake who plays guitar and bass and Patrik Sjoberg on drums who replaces Henrik Ohlsson who went on to become the drummer for Scar Symmetry.
Crescendo Dezign is a 5 track EP which is just under 20 minutes long and it is great. It is a bit difficult to classify really. It is definitely a form of death metal and there are complex sounding arrangements and plenty of time and tempo changes which kind of ticks the technical box too but there are many unexpected moments on songs that don't necessarily fall under the standard tech death remit. They don't seem to be basing their lyrics in the "I HATE GOD, RELIGION,PEOPLE AND CHURCHES" arena and instead seem to be dealing with science and science fiction, more like Scar Symmetry maybe?
One of the tracks does stay pretty close to it's genre classification, musically, not lyrically.
Journal of a Modified is a fast, shredding death metal track with layered death metal vocals showcasing extreme death and then some even more extreme death in their stylings. The vocals are great and there are strong sounding guttural screams and roars and a complex drum rhythm and solo near the end. The curveballs come on the other tracks. EP opener Thermodynamic Process starts with a synth/keyboard intro before a crescendo of instruments join in. The drumming is exceptional and the vocals offer a different style here with almost guttural spoken word at first that moves in to deep and dark singing. It has stops and starts, blast beats and off tempo rhythms and loads of different vocal pitches and screams. It is interesting and enjoyable to listen to though I find the stopping and starting a little annoying at times.
Another track Synchronized Emptiness has a melodic start followed by an absolute brutally heavy verse that suddenly stops and becomes a brief clean singing section over a keyboard which throws you completely, but in a good way. Cryobiological Expansion features Trevor Strnad as a guest vocalist. Trevor Strnad, being the lead singer of The Black Dahlia Murder, adds another bit of something different too. The song is heavy, very heavy with a cool riff to get started with. The verses are strong and the additional vocals mean we get more layered vocals at different tones that sounds great. It has a powerful solo too.
The best song on the EP for me though is called Abstract Entities. It is fantastic. It starts off with the sound of an air raid siren before jumping into an off beat intro. Very heavy verses are matched by brilliant drumming and shredding. The chorus is catchy and there is another big solo before it jumps into clean singing for a short section. This builds back up into the heaviness from the beginning of the song before it suddenly switches back to clean singing until the end. It is a really great song.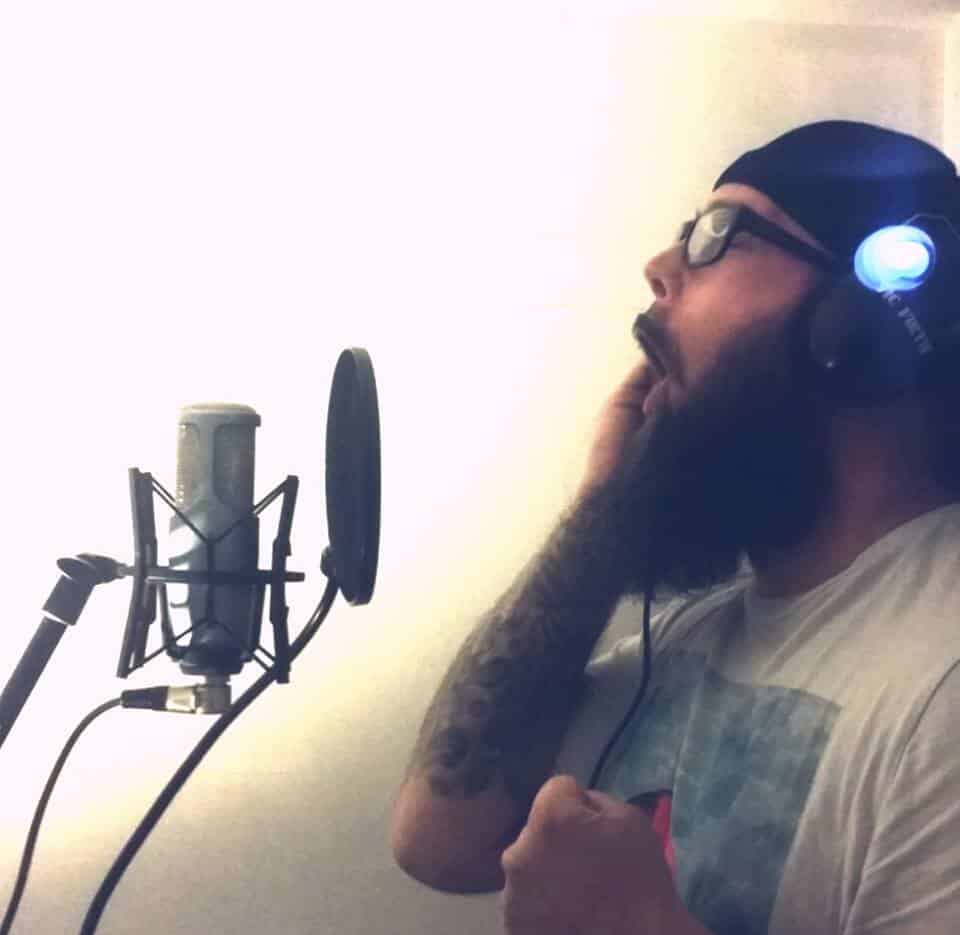 It is also a very strong EP and would be worth the money alone just for the two tracks Abstract Entities and Synchronized Emptiness. That isn't to say the other tracks aren't good too, they are, but these two are great. If you are looking for straight up technical death metal, this isn't exactly that but it has enough of that to satisfy and also pulls in elements from melodic death metal too. Have we got a technical melodic death metal category yet?
Crescendo Dezign is a great EP that easily shows that, despite the long gap between this band's releases, Theory In Practice are still very relevant today. Maybe even more so from back in the day when fans of genres were possibly a bit more rigid in their expectations. I look forward to more and hope the wait is a little shorter.
To find out more about the band, check out their Facebook page here. The EP is available now on iTunes and Spotify and you can also purchase it from their Bandcamp page.
Theory In Practice - Crescendo Dezign (Listenable Records)
The Final Score -

8/10
Comments Rating
( reviews)