EP Review: Severed Headshop – The Fuckening (Everlasting Spew Records)
Blending early 2000 brutal death with blackened sorceries and modern death metal approaches and playing it all with a grindcore sneer, Severed Headshop (feat. members from Carrion Vael and Maimed) will unleash The Fuckening on August 5th, 2022 via Everlasting Spew Records.
It's safe to say that Severed Headshop aren't taking themselves too seriously, the intro of Statutory Fate will confirm that. Yet, that shouldn't overshadow the obvious fact that the group are bringing the pain with this five-track EP. An EP made up of a sickening amount of brutality and an innate horror-infused amount of heaviness. The group have thrown BDM into a blender with black metal savagery and grindcore intensity. The resulting slop is downright unpalatable yet thoroughly addictive.
The Fuckening isn't about changing the world, it's about making as much noise as inhumanely possible. On that front, it's an album that more than delivers and the bringers of such a cacophony, Severed Headshop prove to be thoroughly capable of making it land.
The five tracks of the EP are vigorous and voracious examples of 'no fucks given' music. Five tracks of unbridled aggression, bristling ferocity and manic speed. The feral instrumentation alongside the guttural depth of the vocals is as extreme as it gets.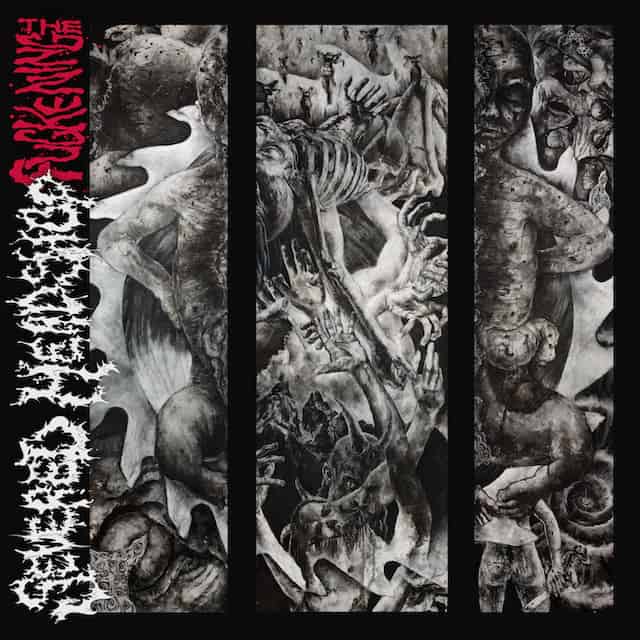 Severed Headshop – The Fuckening Full Track Listing:
1. Statutory Fate
2. Self Gorification
3. Soul Excavation
4. Eternal Soul Penetration
5. …And The Night Was Dark As Fuck
Links
Bandcamp | Facebook | Instagram | Everlasting Spew Records
Severed Headshop - The Fuckening (Everlasting Spew Records)
The Final Score -

7.5/10