Game Review: ChuChu Rocket! (Mobile – Free to Play)
ChuChu Rocket first appeared on the Dreamcast & was Sega's way of showing off the machines online capabilities. You can't fault Sega for being ahead of their time as ChuChu Rocket was one of the first games with an online mode for any major games console.
Being a basic puzzle game, ChuChu Rocket was perfect for release on the IOS platform & in 2010 it finally happened.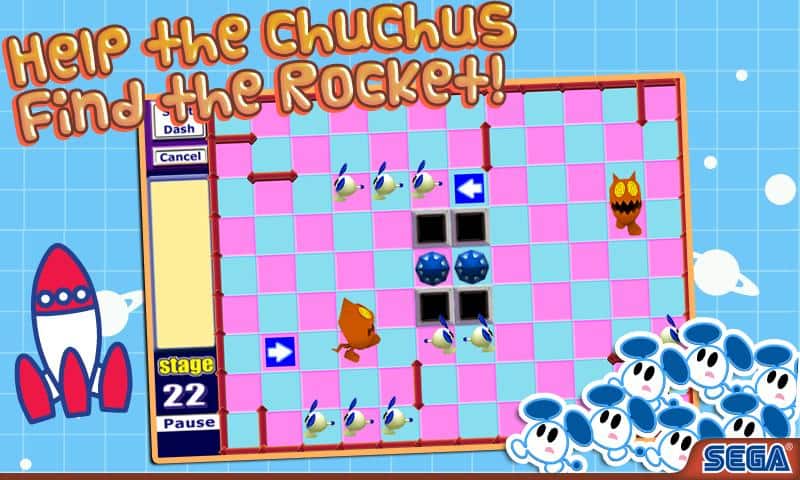 The point of the game is to guide the ChuChus (they look like mice) around a board, avoiding KapuKapus (they look like cats) until they reach a goal. Both the ChuChus & KapuKapus follow set paths. They will always turn right when hitting a wall, turn around when hitting a dead end & follow corners.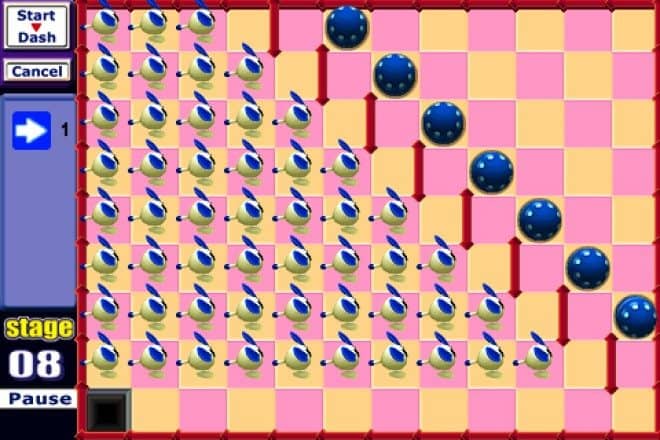 It is up to you to strategically lead a certain number of ChuChus to the goal without them getting eaten by the KapuKapus. Later levels get quite tricky & a lot of trial & error is involved.
The iOS version is very user friendly with the touch controls being super responsive. As well as a tutorial you get several modes…Puzzle, Challenge & 1-4 Player Battle. There are over 500 different puzzles in the game as a whole & it does support online multi-player.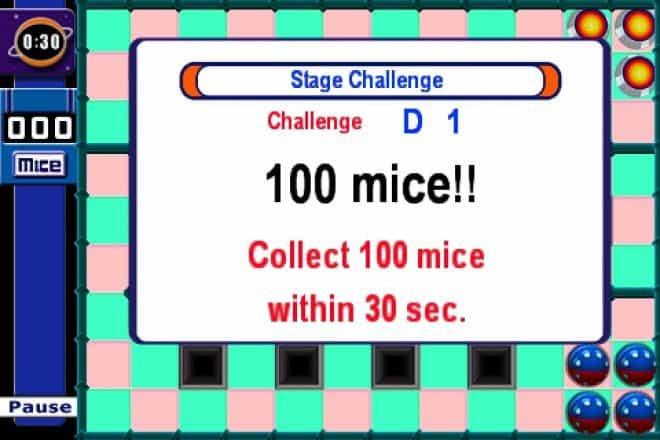 I had a lot of trouble actually connecting to a multi-player game though so there are question marks relating to the servers & just how many people are actually playing it. You can choose to connect with someone nearby (offline), quick-play (online) or join a lobby (online). Should you actually find a game it can be quite fun & frantic as players try to save their own ChuChus while directing KapuKapus to opposing players.
It can be quite additive but is hardly ground-breaking in comparison to its initial release. It might keep you busy for an hour but some puzzles are lessons in frustration!
ChuChu Rocket!
The Final Score -

5/10
Comments Rating
( reviews)