Album Review: Tomorrow's Rain – Hollow (AOP Records)
Israeli doom metal band Tomorrow's Rain will release their debut album, Hollow on September 11th via AOP Records. The album has a ton of incredible guests, including members from My Dying Bride, Paradise Lost, Arch Enemy/Nevermore, Moonspell, Septicflesh, Rotting Christ, Swallow The Sun, Orphaned Land, Draconian and Mashina.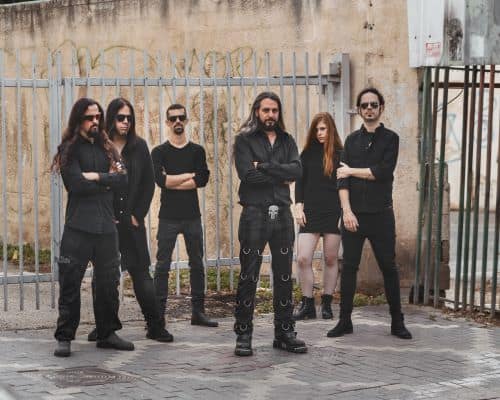 Such an incredible line-up of guests is certainly attention-grabbing but it's not the only thing that makes Tomorrow's Rain's debut such a worthy time-sink.
Trees is at first incredibly mellow, albeit with a dark atmospheric vein running through it. The gruff and breathy vocals working in tandem with the memorable guitar rhythm so when it goes heavy, it's something that takes you by surprise. A good surprise though, as the doomy riffs punch very hard.
With the iconic Aaron Stainthrope of legendary British doom band My Dying Bride alongside, Fear is dreamy, haunting and quite savage when it wants to be. The chug of the guitars, the thump of the drums and gurgle of the vocals are a doom-lovers wet dream.
The only track to not feature a guest then arrives. A Year I Would Like to Forget (a very fitting title) notable for the impressive guitar solo that comes in the latter part. Before the amazing trio of Greg Mackintosh, Sakis Tolis and Kobi Farhi lend their immeasurable talents to In the Corner of a Dead End Street.
What a track this is, power and poise to send chills down the spine. Eloquent and attractive while still proving to be critically heavy. A runtime that allows Tomorrow's Rain and their guests to stretch their impressive musical muscles. The result is simply unforgettable.
There's no holding back on the following chunky riff-fest that is Misery Rain or the way in which Into the Mouth of Madness looks to comfort with melody before turning into a raging torrent of heaviness in an instant.
The title track's bright symphonic intro, gothic and echoing vocals is different but it's not long before it dives head-first into Tomorrow's Rain's more extreme side. Aided by the savage sounds of Spiros Antoniou from Septicflesh.
This ambitious debut then comes to close with The Weeping Song. Kobi Farhi making his third appearance of the album alongside Anders Jacobsson from Draconian and Lisa Cuthbert who provides live female vocals for The Sisters of Mercy. It's a combination that is genuinely baffling but ends up working so well together, you just have to sit back and marvel.
Ambition well and truly met.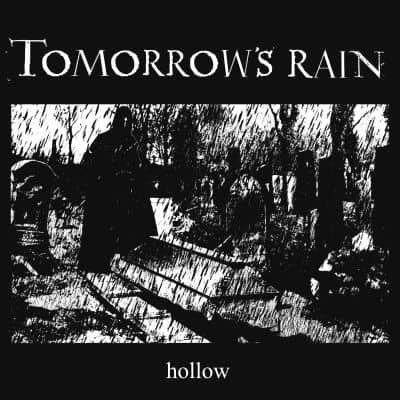 Tomorrow's Rain – Hollow Full Track Listing:
1. Trees (feat. Shlomi Bracha of Mashina)
2. Fear (feat. Aaron Stainthrope of My Dying Bride)
3. A Year I Would Like To Forget
4. In The Corner Of A Dead End Street (feat. Greg Mackintosh of Paradise Lost, Sakis Tolis of Rotting Christ & Kobi Farhi of Orphaned Land)
5. Misery Rain (feat. Fernando Ribeiro of Moonspell & Mikko Kotamaki of Swallow The Sun)
6. Into The Mouth Of Madness (feat. Jeff Loomis of Nevermore/Arch Enemy & Kobi Farhi of Orphaned Land)
7. Hollow (feat. Spiros Antoniou of Septicflesh)
8. The Weeping Song (feat. Kobi Farhi of Orphaned Land, Anders Jacobsson of Draconian & Lisa Cuthbert – Live Female vocals of The Sisters Of Mercy)
Links
Tomorrow's Rain - Hollow (AOP Records)
The Final Score -

9/10