Album Review: Sarin – You Can't Go Back (Prosthetic Records)
Toronto based post-metal four-piece, Sarin, have inked a deal with Prosthetic Records and are preparing for the release of their third full-length album, You Can't Go Back. It will be released on February 5th, 2021.
Emotionally charged and deceptively heavy, Sarin produce a 6-track album of post-metal that has thought and meaning behind it but is also crushingly brutal when it needs to be. The weight of bastardised melancholy pushes down hard with Cold Open. It's with the following When You Melt though that you can feel Sarin beginning to spread their wings. Their passion for post-metal that doesn't exclusively stick to the formula is compelling stuff. It's this track that showcases the sad beauty that exists in their music.
Which makes the doomy riffs and slower pace of Reckoner all the more surprising. A damn good surprise though.
With an eerie twang to it, Thick Mire creeps up until the thick rhythm takes on a choking form. The level of fierceness rising and subsiding to make for a tiring and uncomfortable listen. Otherness, the penultimate effort, has a much more soothing effect initially but it's not too long before Sarin bring tough and rough fuzziness into view. The ringing sound of the heavier metal playing off lighter guitar tone perfectly.
It flows brilliantly into the finale of Leave Your Body. Where an extra bit of pep in their step sees Sarin end with a masterclass showcase of their memorable post-metal sound. A thrilling closer and the icing on the cake that is this brilliant album.
You Can't Go Back? As if! This is an album that will get many, many plays throughout 2021.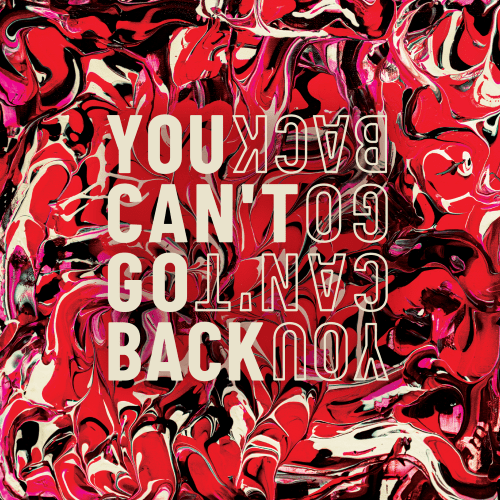 Sarin – You Can't Go Back Full Track Listing:
1. Cold Open
2. When You Melt
3. Reckoner
4. Thick Mire
5. Otherness
6. Leave Your Body
Links
Bandcamp | Facebook | Instagram | Twitter | YouTube
Sarin - You Can't Go Back (Prosthetic Records)
The Final Score -

8.5/10