Album Review: Lunar Blood – Twilight Insurgency (Pulverised Records)
One of New Jersey's foulest HM-2 vehemence to come up in recent years, Lunar Blood transpires a brand of vile chainsaw-violence on the debut album, Twilight Insurgency. It will be released on February 18th, 2022 via Pulverised Records.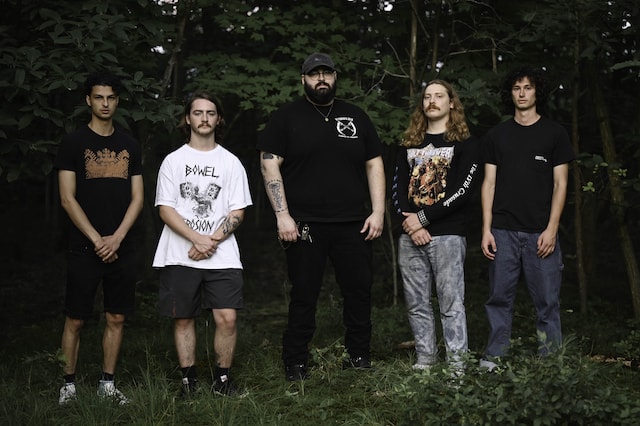 Coming in at a second short of 27 minutes, Lunar Blood's debut does not hang around. There's no time for calm or care, they get and cause some serious chaos with their combo of extreme metal, hardcore and blackened punk. The crust is thick on this one and cracking it unleashes the foulest of stenches.
From the moment Purified Rot starts, it's wild and chaotic noise that makers your bones shake and teeth ache. Then we get The Hammer, a track that deals out bruising blows of savagery before Lunar Blood get even nastier with the sickening bludgeoning dished out by Gastrointestinal Industrial Complex. The latter is a great example of how they blend hardcore with the extreme.
Ululating in The Depths is a little over a minute of horror-inducing sounds, Wrath March combines thrash and death for a tsunami of noise, Parliament of Trees is a crash, bang and wallop of heavy instrumentation and Gnawed goes from a frenzy to a slow, methodical thumping.
It's interesting to see them both stick to the formula and change tact right at the end. The penultimate track, God of the Trainwreck sees Lunar Blood really draw out the pain and suffering. A song that is nearly 5-minutes in length and sees the band slowly infect with a venomous style of death metal. Before Pig Hunter closes things out in guttural and grimacing style.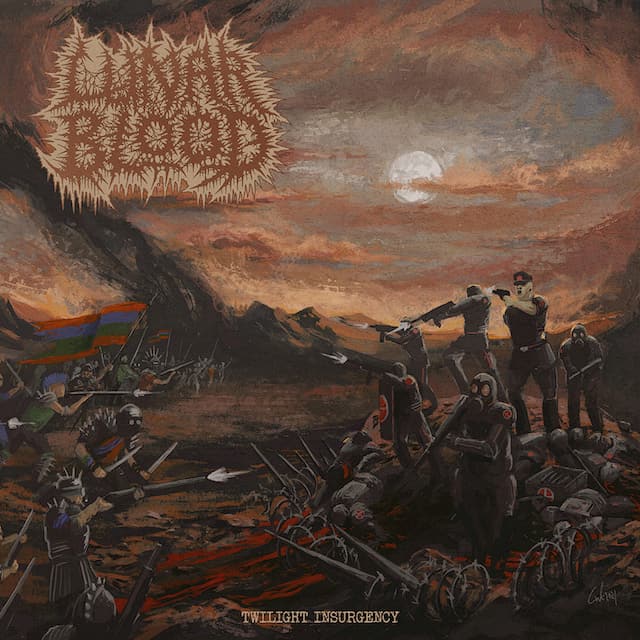 Lunar Blood – Twilight Insurgency Full Track Listing:
1. Purified Rot
2. The Hammer
3. Gastrointestinal Industrial Complex
4. Ululating in The Depths
5. Wrath March
6. Parliament of Trees
7. Gnawed
8. God of The Trainwreck
9. Pig Hunter
Links
Bandcamp | Facebook | Pulverised Records
Lunar Blood - Twilight Insurgency (Pulverised Records)
The Final Score -

8/10