Album Review: Grande Royale – Carry On (The Sign Records)
Swedish rockers Grande Royale are back with a brand-new album. On March 26, 2021, the band will release their 5th studio full-length Carry On via The Sign Records.
Vocalist Gustav Wremer says:
On our previous record Take it Easy, we experimented a lot with different instruments and sounds to challenge ourselves — to make something that, to us, is a bit unusual and that stands out from our other albums. On Carry On, we're focusing on what we're best at: dirty garage rock n roll. We've basically recorded and produced the entire record ourselves. I think it ended up great. No fuzz, no muss, just rock!
True words spoken there by Gustav Wremer. Carry On is a great encapsulation of what grubby and grimy rock and roll should sound like. It should have a rough touch, as though it's being played in a dive bar somewhere. It should have bags of energy and a ton of singalong quality to it. That is exactly what Grande Royale accomplish here and it makes for a fun, rollicking time.
Try as you might, there is no way anyone will be able to keep still with the energetic groove of Troublemaker, One of a Kind and Bang. Three infectious instantaneous singalongs that will not fail to put silly smiles on faces. Especially when they're delivered with such gusto as Grande Royale do.
Keeping it all short and to the point really helps keep the energy up as Let it Go demands you get your grooving shoes on. Again, it's really hard to say no. Not the Same delivers upbeat rhythm, the title track has a disgustingly catchy beat with a ripping guitar solo and Ain't Got Soul might be the high point of the album. Simply because of just how much it infects the senses. There's only so many times the word catchy can be used but man, does it sum up this track and the album as whole.
Not quite done demanding you stay on your feet; Grande Royale continue their rock 'n roll takeover with even more grubby sounding tunes. Staying Dry, Headbanger's Ball, Just as Bad as You and Schizoid Lullaby keep the focus right where it should be. Good times and good music.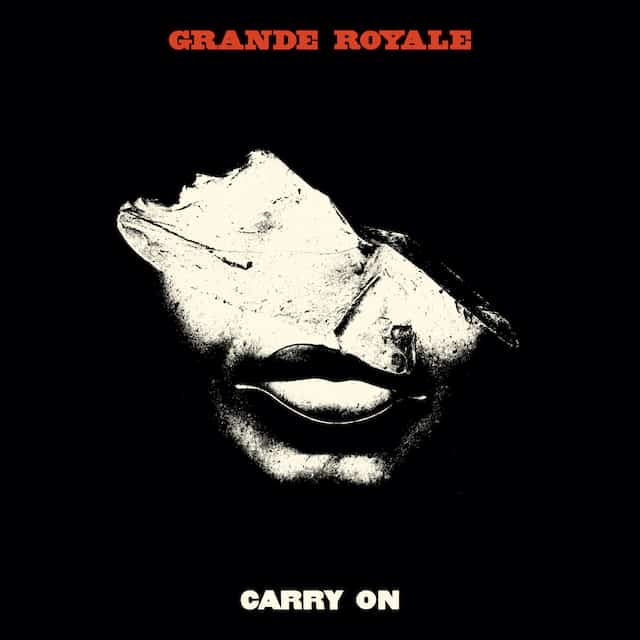 Grande Royale – Carry On Full Track Listing:
1. Troublemaker
2. One of a Kind
3. Bang
4. Let It All Go
5. Not the Same
6. Carry On
7. Ain't Got Soul
8. Staying Dry
9. Headbanger's Ball
10. Just as Bad as You
11. Schizoid Lullaby
Links
Bandcamp | Facebook | Instagram
Grande Royale - Carry On (The Sign Records)
The Final Score -

7.5/10