Album Review: Fuck The Facts – Pleine Noirceur (Noise Salvation)
It's been half a decade since grindcore masters Fuck The Facts' last release, Juno nominated "Desire Will Rot", but the band continues right where they left off, offering up another slab of their patented "bastardized" grindcore full of all the twists and turns that fans have come to expect. Their new album, "Pleine Noirceur" will be unleashed on November 20th via the band's very own Noise Salvation label.
Fuck The Facts has amassed a respectable discography over the years, and this new offering joins the 7 LPs and 6 EPs released to date. The considerable amount of time the band has been working together shows in the natural chemistry that courses through each of the 12 tracks. Fuck The Facts comments on the album:
We took a long break before working on this album, I feel like it's a collection of bits and pieces; old and new, short and long. It's us working back into the groove, just in time for a pandemic. This album also could have easily been 3 EPs, you really have to listen to the whole thing in order to fully enjoy it. It opens the door for what is next.
This is not grindcore as you know it. Something that is made abundantly clear from the star with Doubt, Fear, Neglect. The frenetic build towards a flareup of noise sets the teeth on edge and while it does get as insane as you could hope, it is also littered with flair. Guitar hooks and riffs, exciting drum patterns and throat-shredding vocals that emerge from the horror of frenzied racket that constantly attacks the senses. This goes on for nearly 7 minutes. Fuck the Facts aren't your average grindcore band.
Although we do get a couple of more traditional grindcore tracks throughout. Ailleurs, Aube, Sans Racines and L'abandon are all short, violent and threatening (in the case of Aube) muggings that will make the most ardent of fans sit a bit more comfortably.
Elsewhere though. Fuck the Facts continue to surprise and enlighten with deeper and more detailed efforts. Tracks like the title track, Sans Lumière, Everything I Love Is Ending and Dropping Like Files are fascinating listens. Music that can be compared to staring in a horror at a pile-up on a motorway while also marvelling at the fragility of life, such is the state of such destruction.
There's not been something quite like this, this year. It might not initially seem like something to crow about but the further along the path you go with Fuck the Facts, the more they prove to masters of their craft.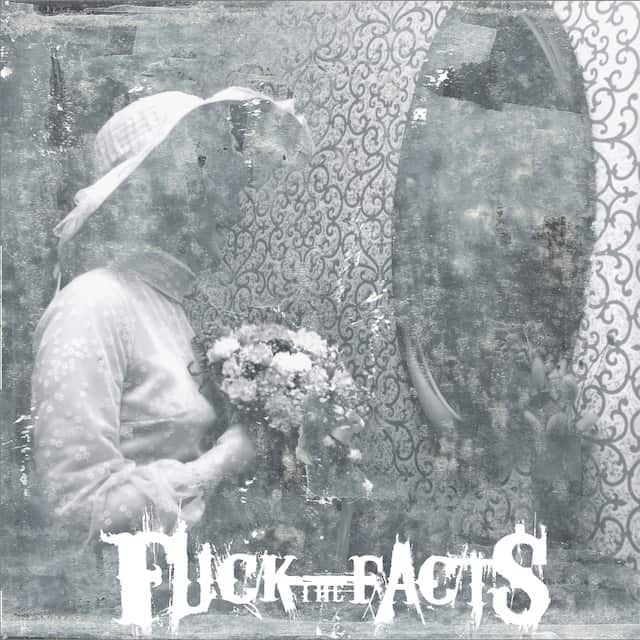 Fuck the Facts – Pleine Noirceur Full Track Listing:
1. Doubt, Fear, Neglect
2. Ailleurs
3. Pleine Noirceur
4. Aube
5. Sans Lumière
6. Sans Racines
7. Everything I Love Is Ending
8. A Dying Light
9. Dropping Like Flies
10. Labandon
11. An Ending
12. _cide
Links
Fuck The Facts - Pleine Noirceur (Noise Salvation)
The Final Score -

8.5/10