Game Review: WWE Immortals (Mobile – Free to Play)
WWE Immortals is the first fighting game I've played on iOS & straight off the bat I have to say that I hate the controls. How anyone could enjoy playing a fighting game that involves tapping or swiping your finger constantly across the screen is beyond me. After 20 minutes constant play I thought my finger had been worn down to the bone. It's uncomfortable & in no way challenging.
Immortals takes famous WWE wrestlers such as The Undertaker, Triple H, Daniel Bryan and err…Roman Reigns then makes them larger than life superheroes based on their TV characters.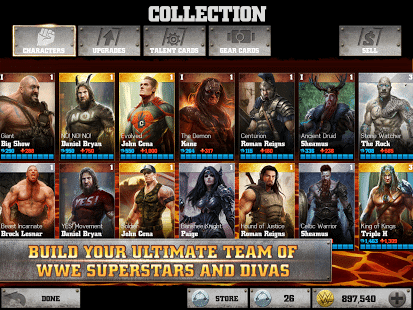 For example Sheamus is an ancient druid with stag horns while Paige is a dark sorceress. Some of them look really cool while others are just lazy (Roman Reigns Immortal character is a Roman warrior, Big Shows is a giant – lazy). The game does look really nice though & the detail in characters is impressive. There is also different costumes & styles that can be unlocked later in the game.
Characters are spilt into bronze, silver & gold with each having better & stronger attacks then the last.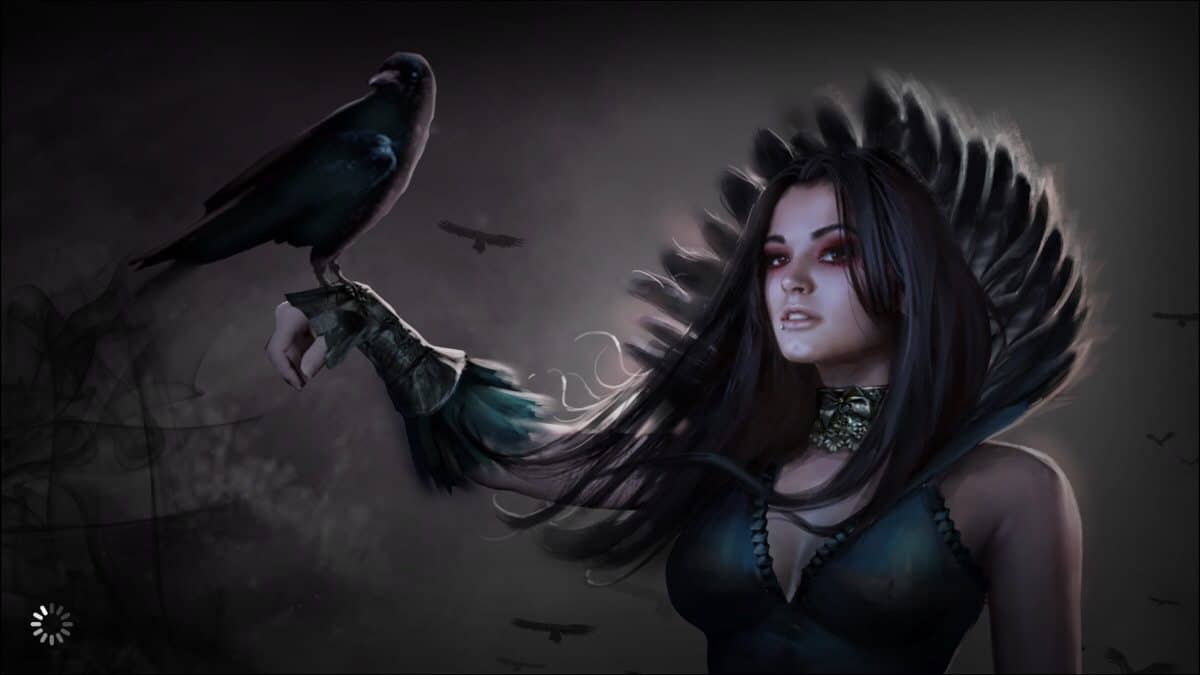 My first fighters were Roman Reigns, Sheamus, Paige & The Big Show. Each fight is 3 on 3. Once a character is knocked out the next will automatically step in. You can also tag them in & out as & when you need. It might seem as if having the right character in against the right opponent is important but it really isn't.
This is because the faster you swipe or tap the screen the more attacks you can do. Tap the screen for light attacks, swipe it for heavy attacks, build up your special bar & unleash your special attacks to do heavy damage. 2 fingers on the screen will make your character block…that's important for when they do their special attack. Movement is un-important as it is done automatically…all you have to do is tap & swipe.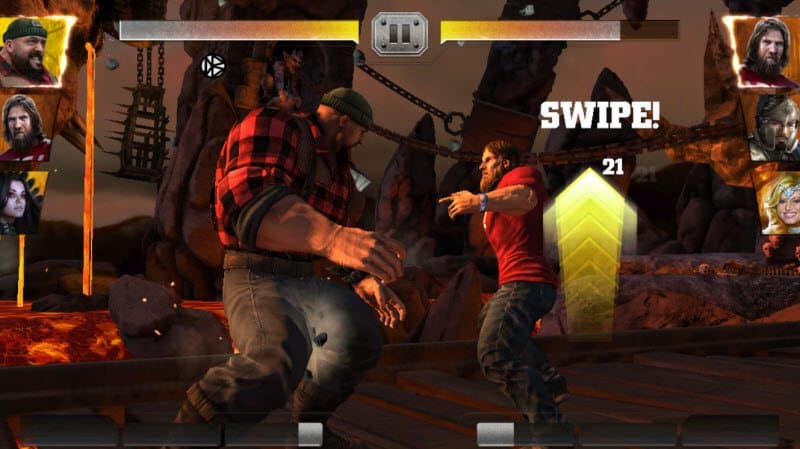 Fighting requires stamina which will recharge over time. If you run out of stamina you can either wait or use a stamina recharge. You're gifted a certain amount but as always you can buy more with real money…one of many ways you can spend your money.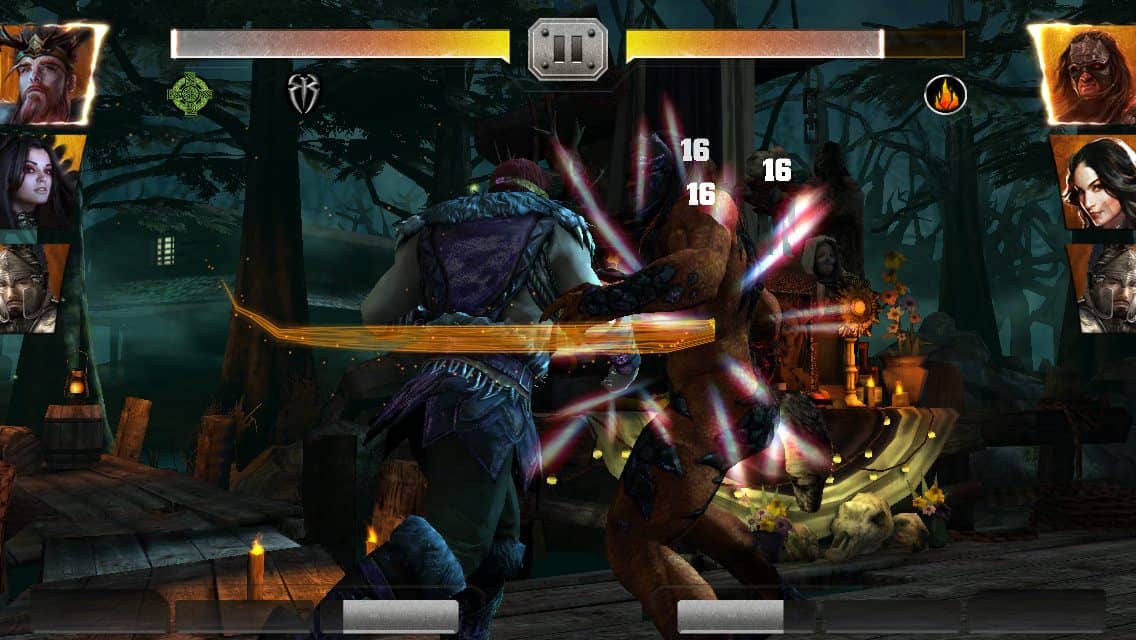 Special moves are fun as they mirror real life wrestling moves…you can upgrade characters using coins that you earn from playing matches. Coins are also used to buy new characters & costumes but they get really pricey. The most expensive being King of Kings, Triple H (gold card) who costs 201,000 coins. Of course if you don't want to play the hundreds of matches it would take to earn that many coins you could just buy them using real money. 192,000 coins will cost you £14.99 & 500,000 coins will cost £39.99…there is no in-between amount.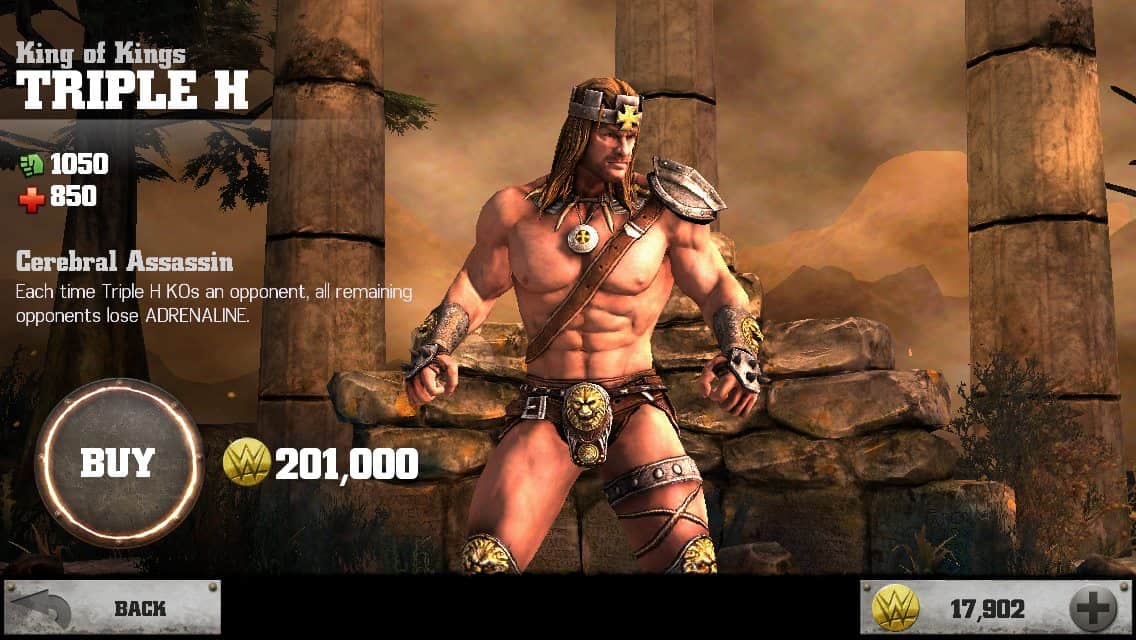 Coins can also buy talent cards & booster packs for characters that give you new characters, new gear that can be equipped & challenge credits. Challenge credits are used to play timed challenges that will unlock special characters.
There is no story…its fight across a large number of arenas (all with lots of nice detail), fight in challenge mode or go online & fight there (you will need a Warner Bros ID).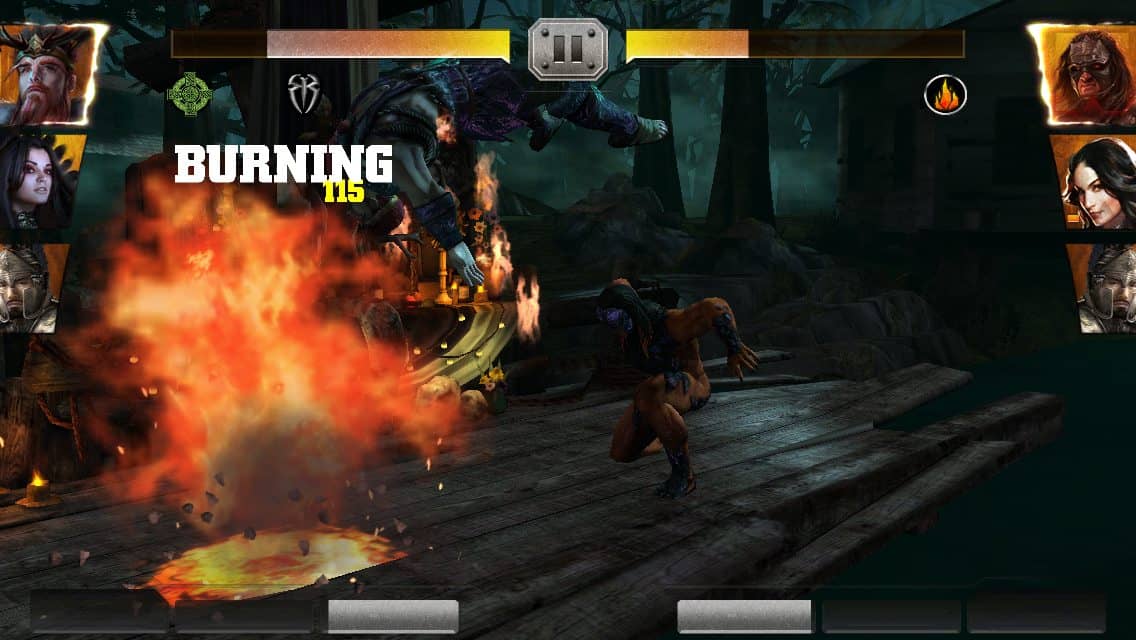 The games difficulty quickly increases & you won't be able to upgrade fast enough so you'll have to replay many matches over & over again. Just keep tapping & swiping…
WWE Immortals
The Final Score -

4/10
Comments Rating
( reviews)