Vista release new single Witch Hunt
Only a few days ago, American alternative band Vista announced a huge headlining tour across the US. They have quickly followed that up with a new single called Witch Hunt, their first new music since July 2017 when the EP, Long Live, was released.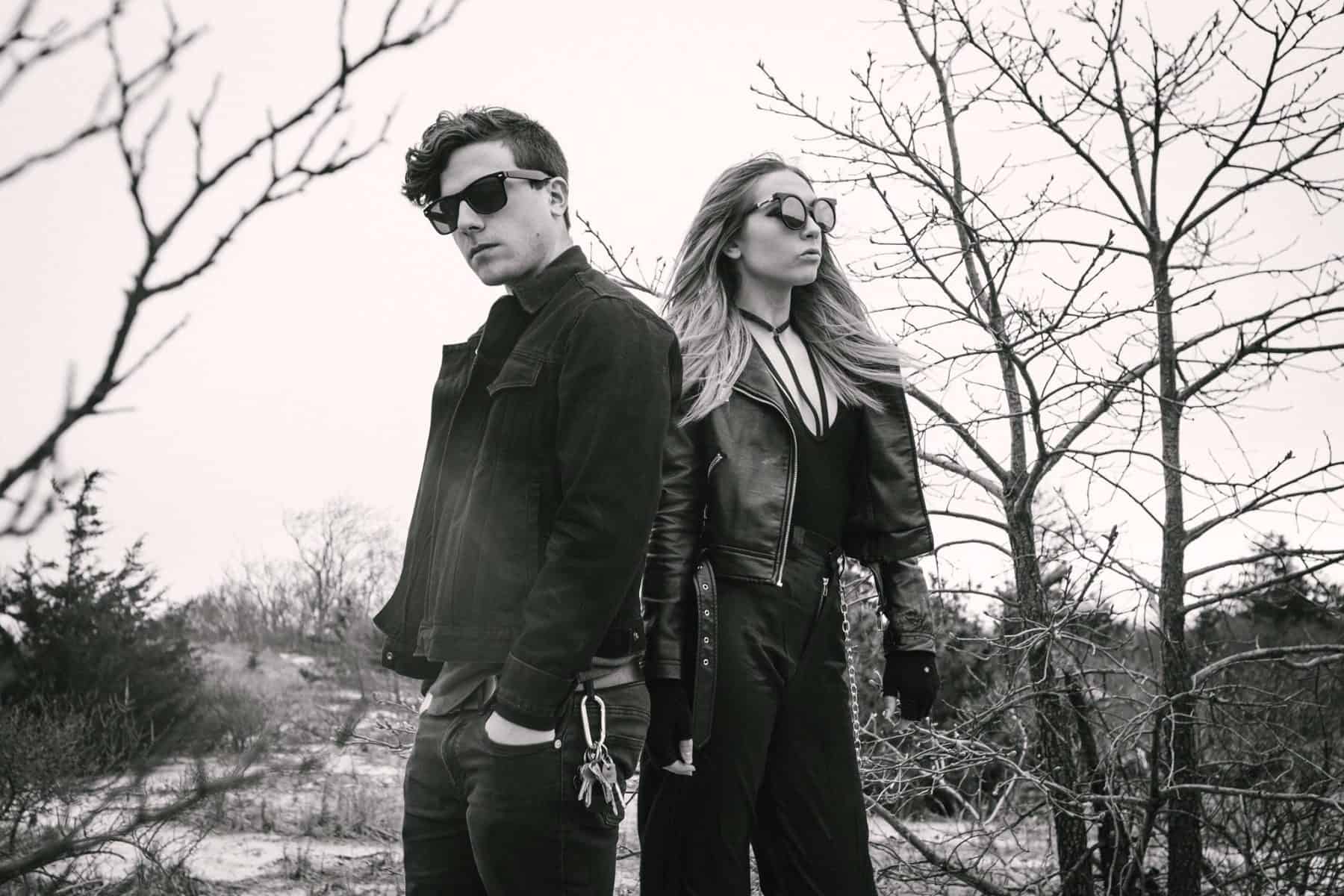 Band members Hope Vista, on vocals, and Greg Almeida, on guitars, have been teasing fans for a few weeks leaving coded graphics on their website and social media. Witch Hunt then debuted on idobi radio before being released on streaming services worldwide.  At just under 4 minutes long, Witch Hunt is what we have come to expect from Vista with catchy hooks and electronica charged rhythms. Hope Vista sings alluringly along to the catchy beat forming a perfect marriage between alternative and electronic music. Witch Hunt is sure to be extremely popular with fans of alternative rock and pop music.
Vista hit the road in June and throughout July on their headlining The Bloodlust Tour and you can grab your tickets from here. The dates are –
25/06/2018 – Manchester, NH at Bungalow
26/06/2018 – Buffalo, NY at Stamps
28/06/2018 – West Haven, CT at The Cave
29/06/2018 – Pittsburgh, PA at The Smiling Moose
30/06/2018 – Kent, OH at The Outpost
01/07/2018 – Colombus, OH at Skully's Music Diner
02/07/2018 – Indianapolis, IN at Irving Theatre
03/07/2018 – Chicago, IL at Wire
05/07/2018 – Saint Paul, MN at Amsterdam Bar and Music Hall
06/07/2018 – Kansas City, MO at The Riot Room
08/07/2018 – Tulsa, OK at Vanguard
09/07/2018 – Dallas, TX at The Dirty 30
10/07/2018 – Houston, TX at Super Happy Fun Land
11/07/2018 – Atlanta, GA at The Masquerade
12/07/2018 – Winter Park, FL at The Haven
13/07/2018 – Jacksonville, FL at Nighthawks
14/07/2018 – Tallahasse, FL at The Wilbury
16/07/2018 – Raleigh, NC at Imurj
17/07/2018 – Charleston, WV at The Boulevard Tavern
18/07/2018 – Baltimore, MD at Sidebar
19/07/2018 – Amityville, NY at Revolution
20/07/2018 – Attleboro, MA at Patterson Creations
21/07/2018 – Philadelphia, PA at Connie's Ric Rac
22/07/2018 – Long Branch, NJ at The Brighton Bar
24/07/2018 – Brooklyn, NY at Goldsounds
Find our more on Vista at their website, on Facebook, Twitter and Instagram by following the links. Be sure to give them a like and follow while you are there. You can pick up Witch Hunt at all the usual streaming services now, like Apple Music, Amazon Prime and Spotify.
[amazon_link asins='B07C89SN1X,B07C7R3QVW,B0738HHFMX,B0738HY6NQ' template='UseThisOne' store='g0e5b-21′ marketplace='UK' link_id='1d24789c-57b0-11e8-b3b8-5f6c2eaad8d0′]