UnholyDarklotus' Top Ten Pantera Songs
So, there was once this metal band called Pantera. Okay, so we don't really need to introduce Pantera. Love them, or loathe them, we all know who they are and these are my Top Ten Pantera songs.
They came into our lives at full speed, dropped a few, now legendary, albums and disappeared again in the blink of an eye. They changed the world of heavy metal forever. At a time when metal was hidden in the shadow of grunge and indie rock, they came along, killed the trend and made everyone sit up and take notice. Not just for a time, forever. Many years have passed now and sadly both Dimebag Darrell and Vinnie Paul are no longer with us but the memory and the music of everything they gave to us will live on forever.
These are my Top Ten Pantera Songs.
10 – Drag the Waters from The Great Southern Trendkill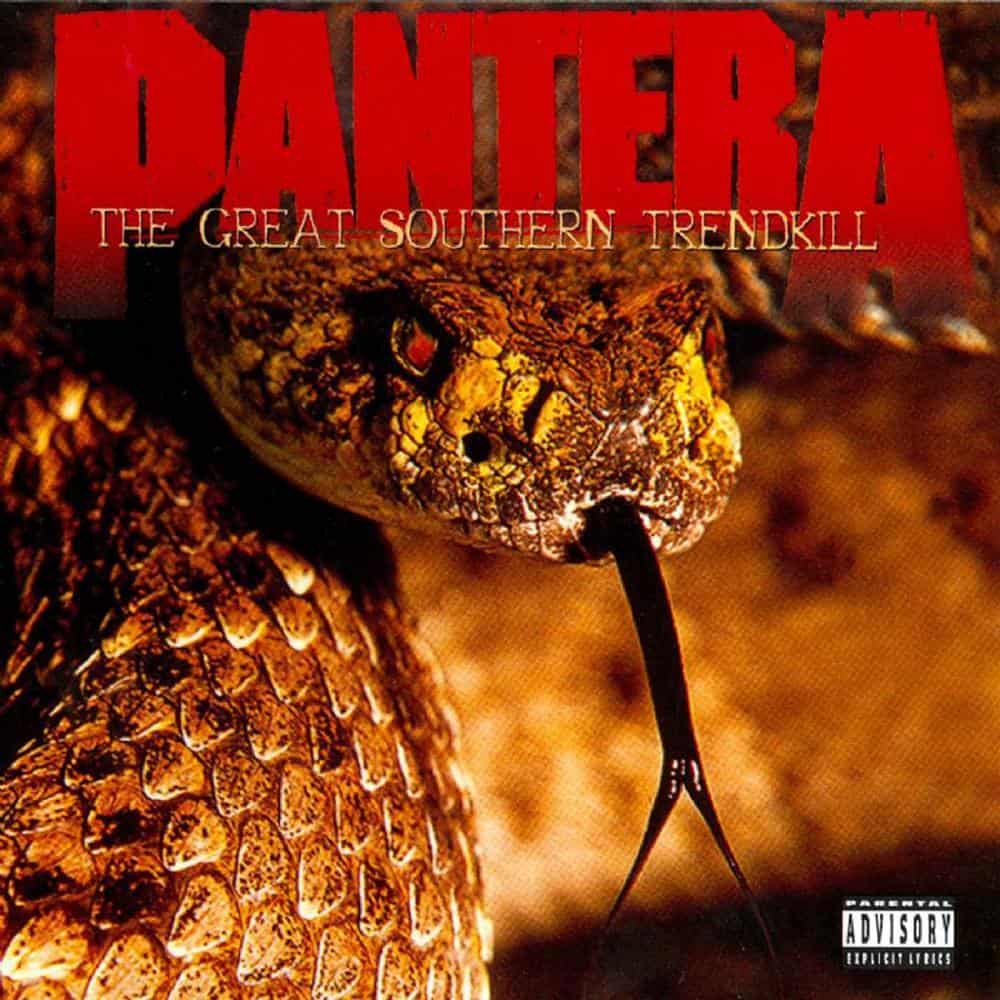 For a good year of my life this was probably my favourite ever Pantera song. It is so full of groove and riffs. The vocals are solid, the whole song structure is just so clever. I love the lyrics and the dark delivery of them during the verses. That builds up into a more chaotic chorus with fast, thrashy drums and plenty of drawn out roars and squeals from the guitars of Dimebag Darrell and the throat of Phil Anselmo. There is a huge solo, played at lightning speed and backed by yells and shouts from Phil. Mostly though, it was that heavy, Southern groove that hooked me in. The kind that grabs your head for you and forces it to bang completely involuntarily.
9 – Cowboys from Hell from Cowboys from Hell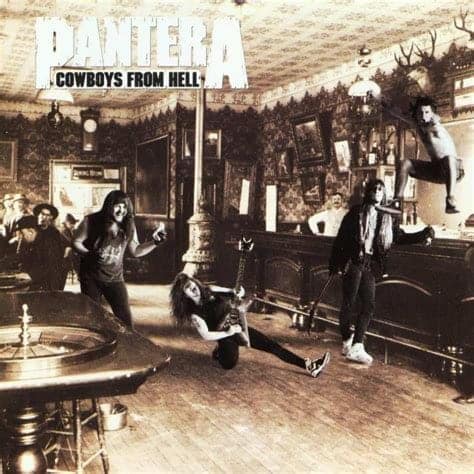 While most Pantera songs need little introduction, Cowboys from Hell is one of a handful that are even more well known. A staple of rock nights and metal clubs everywhere, it is really the song that introduced the world to the new Pantera. The song that restarted it all. A truly amazing example of attitude and skill, Cowboys from Hell is a powerful track. The intro riff is intense, the solos are amazing, the drum and bass rhythms are phenomenal and the vocals mix between raw power and ear shattering squeals. It's only reason for being so low down on my list isn't even it's fault. It is purely because it is probably one of the top three most over played songs of the band. That means I occasionally avoid playing it but doesn't change the fact it is amazing.
8 – I'm Broken from Far Beyond Driven
I spoke about the infectious groove of Drag the Waters but I don't think any Pantera song has as much of it as 5 Minutes Alone does. This track is phenomenal, led by the supreme skill of Vinnie Paul on the drums and easily make sit in to my Top Ten Pantera songs. With deeply personal lyrics, delivered with fire and venom, a thick, dripping bass line and stop start riffs, this track encapsulates a lot of what Pantera were about. You simply cannot listen to the first few seconds of this song without head banging. You can't stop yourself singing the lyrics with a Phil Anselmo like scowl on your face. An amazing song.
7 – Planet Caravan from Far Beyond Driven
While I would normally be reluctant to include a cover in a top ten of a band, Planet Caravan deserves a spot for me. One of the first real times we saw Pantera step away from their groove, thrash, chaotic comfort blanket for a more emotional song, they do it justice. Black Sabbath would be proud. Really, Pantera don't stray too far from the original but manage to add their sound and passion to it and make it their own. I love this song. The original is amazing but I actually think Pantera's version is better and listen to it still regularly today, decades after it's release. That is why it makes it into my Top Ten Pantera tracks.
6 – Dom/Hollow from Official Live 101 Proof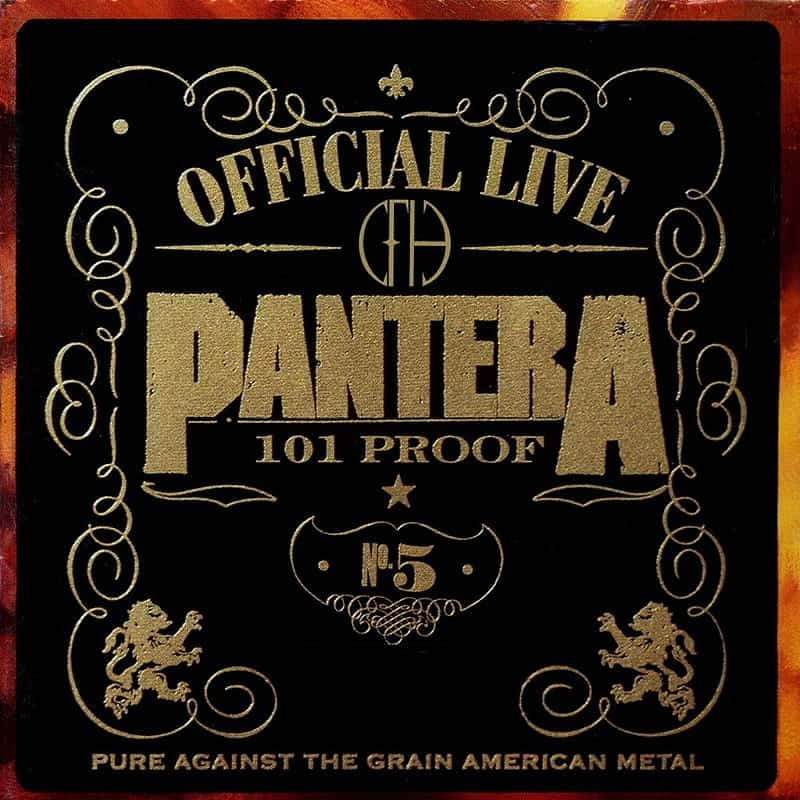 I guess I would normally not put a live song on a top ten list either but the thing with Domination/Hollow is that it is a mix of two amazing tracks. That means I get to cheat and get an 11th song into the list but also this mixed version doesn't exist on any studio albums. It should though. Both songs are amazing on their own but the mix of them is absolutely perfect. Perfect enough for it to become a song of it's won. The moment when it switches from Domination to the heavy ending of the track Hollow gives me goose bumps every time. Brilliant!
[amazon_link asins='B001F35C40,B000002JR8,B001F5MCGY,B0000CE9VW,B001F4W1M0,B07C5LQ76S,B004XVFK1Q,B0161OI1DQ' template='UseThisOne' store='g0e5b-21′ marketplace='UK' link_id='8f5dad84-a204-11e8-a71f-6b4f278914da']
5 – Cemetery Gates from Cowboys from Hell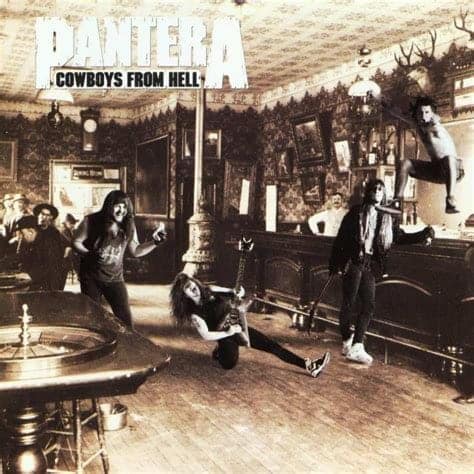 Possibly equal top with Walk as the most played Pantera song by metal club DJs across the globe, it is easy to think of Cemetery Gates as overplayed. It probably is, to be fair but it never grows old. The gentle intro with Phil showing off his singing, not shouting skills that leads to the squeal of Dimebag's guitar. Then comes the drop and heads start banging. It is such a beautifully sombre song, played masterfully and sung perfectly. The solo in the middle is sumptuous but the highlight is the Phil's screams versus Dimebag's squeals at the end. Cemetery Gates is the song that quite possibly holds top spot on many Top Ten Pantera lists.
4 – Floods from The Great Southern Trendkill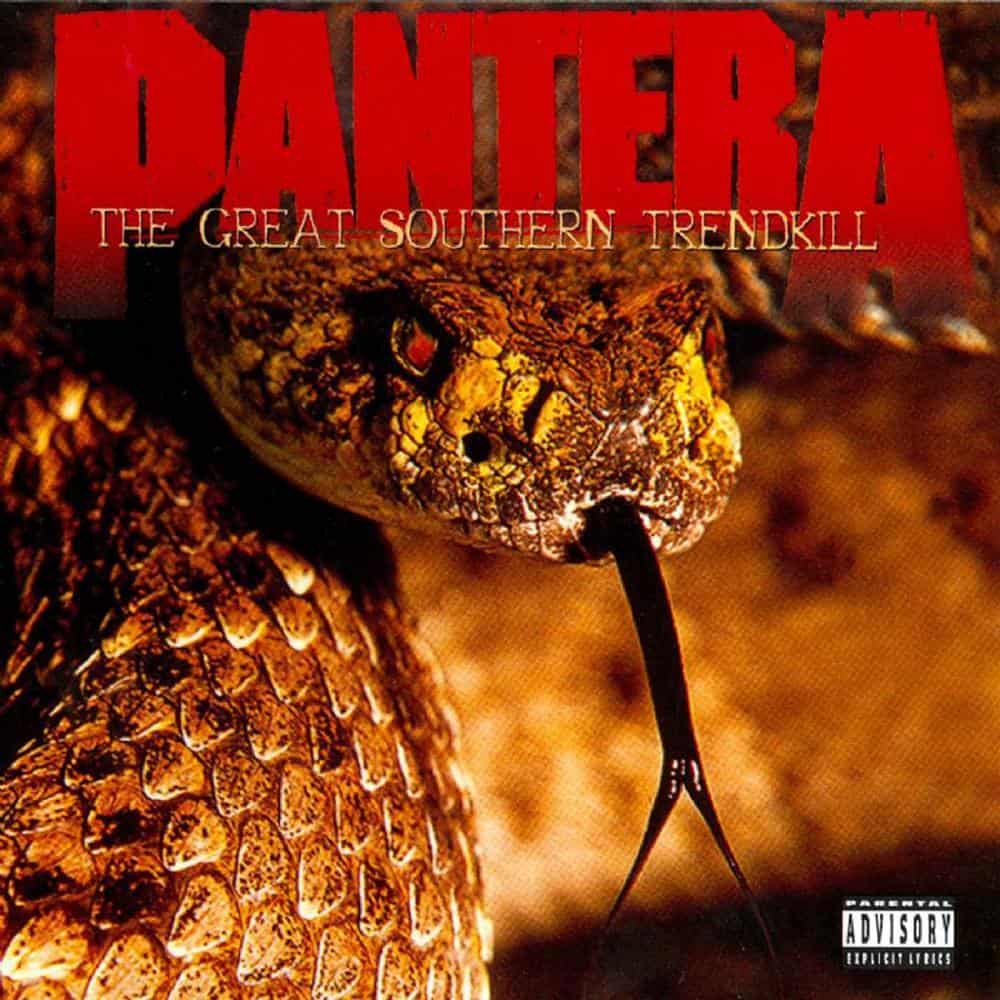 What an amazing track Floods is. It shows just how strong Pantera's catalogue is when you write a Top Ten Pantera songs and any of the top ten could have been number 1. Floods is another song that touches on a slower, more melodic side to the band. It is still plenty heavy and very dark but also contains Dimebag's greatest solo. The thunderstorm and rain added at the end over the fading guitar is a beautifully crafted section. The vocals are a little different, with effects used over many lines before a clean roar of "Wash away man, take him with the floods". Floods is a special track.
3 – Shedding Skin from Far Beyond Driven
Man, that bass. It is the first thing I think of when you mention Shedding Skin. The powerful, earthquake like rumble that comes through from Rex Brown slapping away. The hushed, sinister vocals that start the verses off lay down an atmosphere that is suddenly smashed to smithereens with the next vocals "I Was Betrayed, one more day". I love it. The chorus are dripping in groove and rhythm and as the song nears and end we get a phenomenal solo. We also get multiple sections where the song speeds up to allow the drums to take over coupled with faster riffing and quicker spat lyrics. Yet another top song from a band that, for a decade, couldn't put a foot wrong.
2 – By Demons Be Driven from A Vulgar Display of Power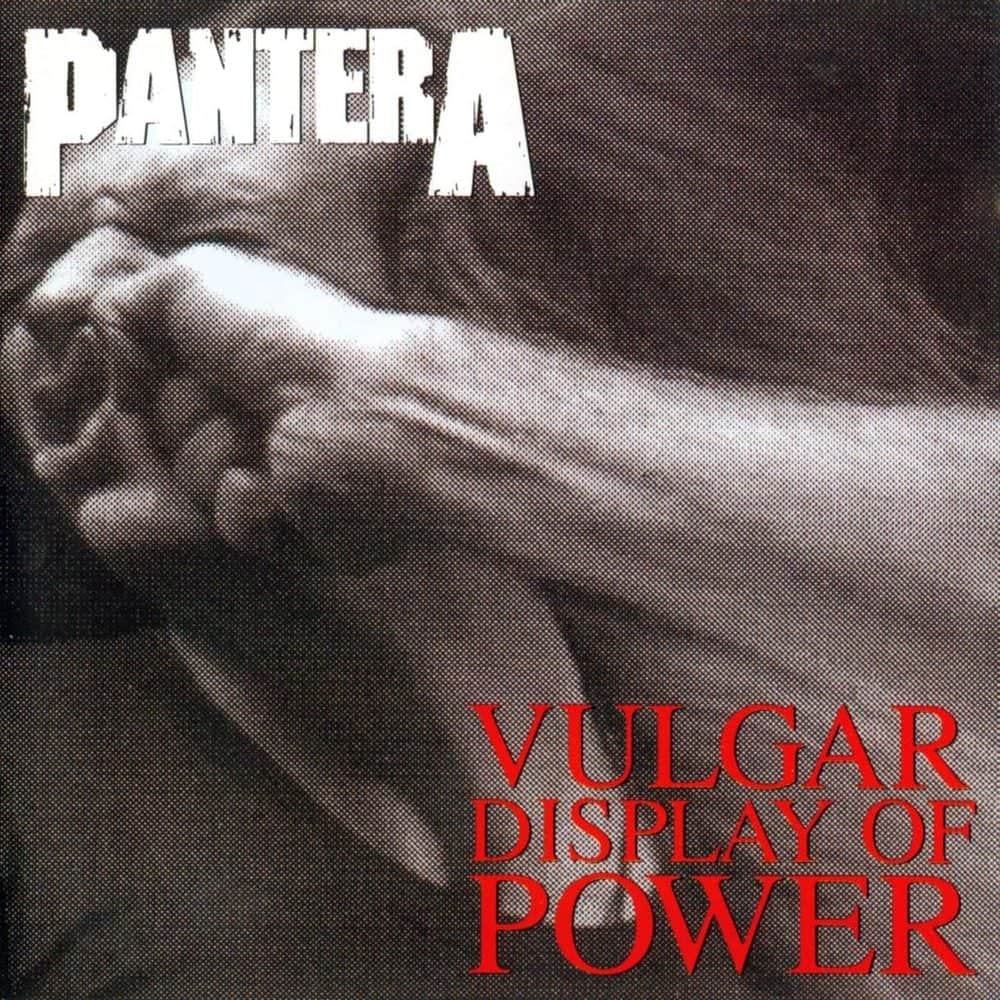 Not only my second favourite ever Pantera song but By Demons Be Driven also has one of my favourite all time intro guitar riffs. The fade in that builds to a quick chugging riff ended with a huge drawn out squeal. I love the intimidating vocal delivery from Phil, moving through different tones. The dark and twisted sounding "Beckon the Call" acts as a verse mixed with that glorious riff from the legend Dimebag and Rex Brown. The stop start drums throughout are immense in style and power. There is a wicked solo too. A beast of a track that focuses more on groove than all out face melting, By Demons Be Driven could easily have been number 1.
1 – Living Through Me (Hell's Wrath) from The Great Southern Trendkill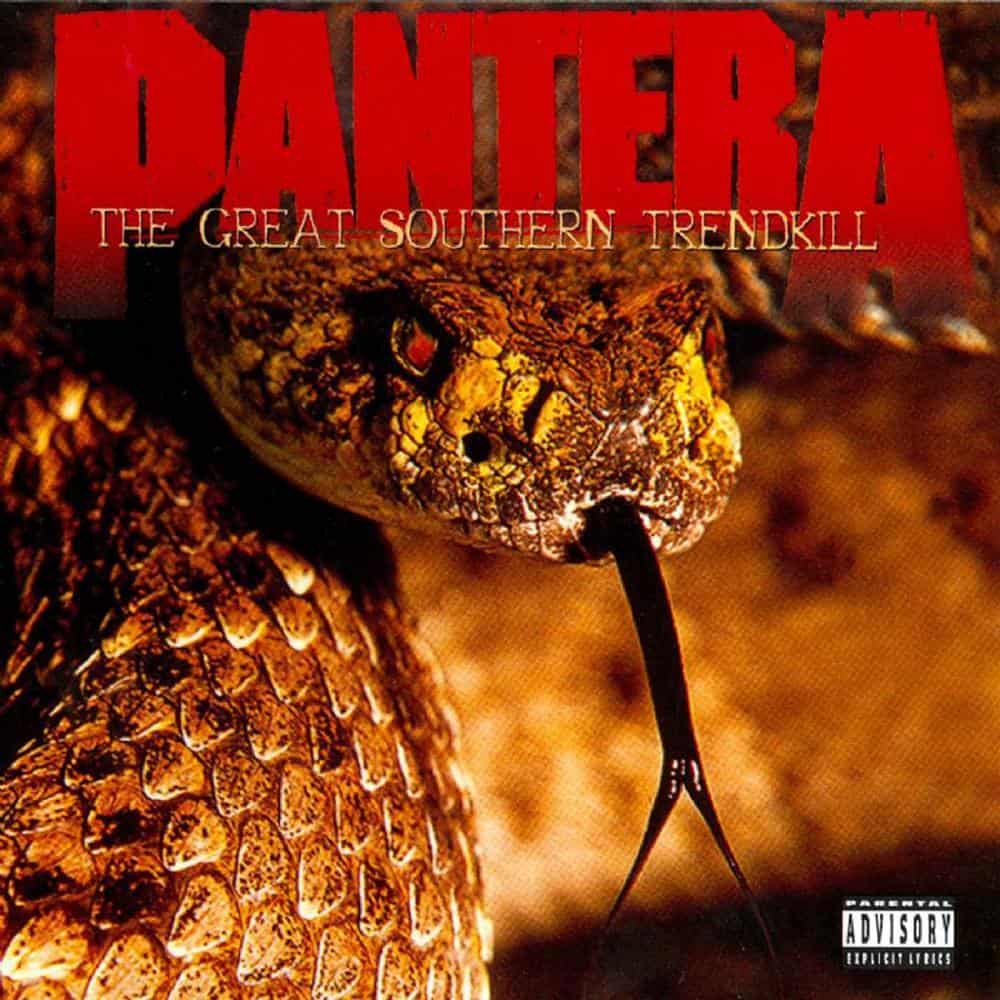 Probably sitting as an odd choice for top spot in many eyes but this is my favourite Pantera song ever. I absolutely adore the insanity contained within this track. The vocals, the riffs, the drums are a vicious assault on the senses before it all slots into place for a groove filled, rhythmic chorus that is one of my favourite by the band. "So now I've seen it all, Hell's Wrath". There is a slightly off kilter slow down with hushed vocals before the whole song erupts into warfare. Speed riffing, blasting drums and pounding bass blare out amid Phil's most intense screaming and roaring. It is a phenomenal piece of heavy metal, and for me, it perfectly sums up what Pantera were all about. Groove laden chaos.
So that is my Top Ten Pantera tracks. Some predictable ones in there. Tracks that will surely grace everyone's Top Ten Pantera list but there may be a few surprises in there. If nothing else, perhaps you are surprised by my number 1 track? I would love to know your Top Ten Pantera songs. Let me know how wrong or right I am or let me know your Top Ten in the comments below.