Ten Bands You Must Check Out At Download Festival 2019!
Goodness me, doesn't time fly? It's almost time for tens of thousands of people to descend on the hallowed grounds of Donnington again for the 2019 edition of Download! Boasting one of their most diverse line-ups in some time, there's something for everyone across four huge stages.
Of course if you're looking at the line-up and having a hard time choosing what bands you're going to check out, we can help. Here are 10 bands we think you should be seeing no matter what! Baring clashes of course!
Amon Amarth – Main Stage – Sunday
You know exactly what you're getting with the Viking horde that is Amon Amarth. Big metal tunes designed to get the blood pumping and the mead flowing. Raise your fist to the sky and take a hearty chug out of your horn! They rarely disappoint.
At the Gates – Dogtooth Stage – Friday
It's been a great couple of years for the Swedish melodic death metallers and they're arguably playing their strongest music to date. They always deliver a hefty and hard live experience that will get the head banging!
Heart of A Coward – Avalanche Stage – Sunday
Back with a brand new album and a new frontman/vocalist, Heart of A Coward seem re-energised and reinvigorated. Expect them to open up a fair few pits with a mix of classic and new metalcore tunes.
Municipal Waste – Dogtooth Stage – Sunday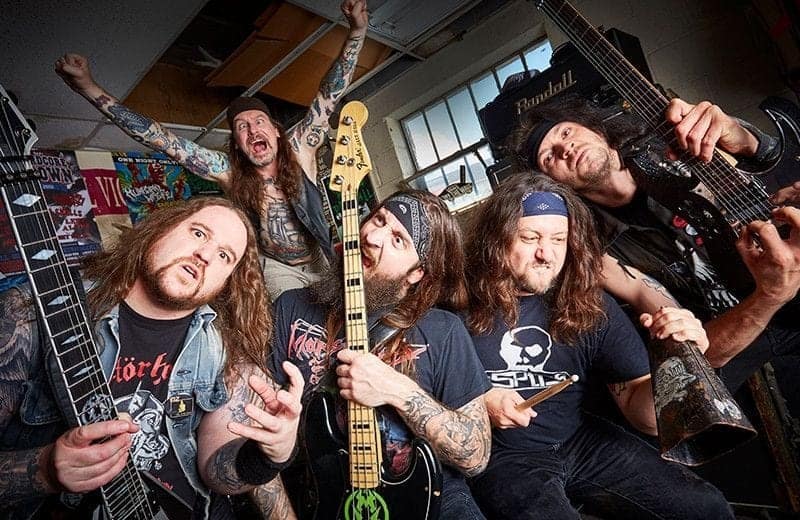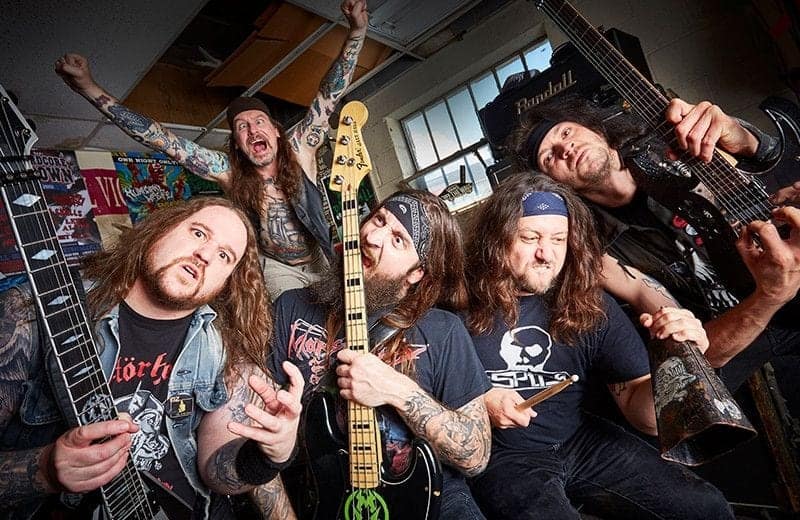 Municipal Waste are gonna fuck you up.
If you're familiar with that chant then you don't need us to tell you why checking out Municipal Waste is a must. A thrash metal party that will have most grinning from ear to ear.
Slayer – Main Stage – Sunday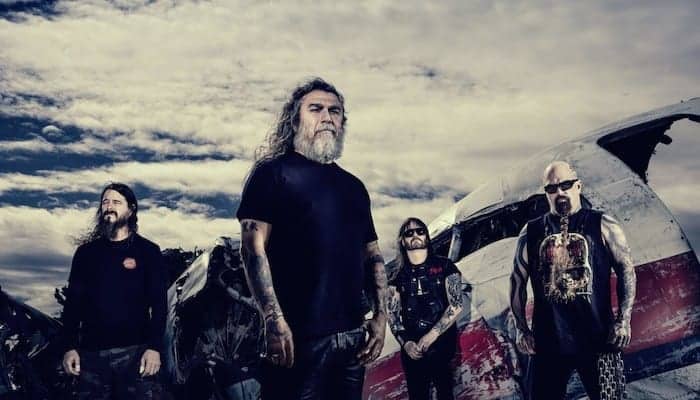 It's fucking Slayer making their last ever UK appearance before they call time on their legendary careers. Even if you've seen the thrash metal legends loads it's almost a requirement that you go and throw the horns one more time.
Lovebites – Dogtooth Stage – Saturday
Hate Babymetal? Well, maybe Lovebites are more your thing. Don't let the image fool you, these women can absolutely thrash and thrash hard. Beginning to make a name for themselves as one of the metal's brightest up and coming acts, they're well worth checking out and most will be pleasantly surprised.
Conjurer – Dogtooth Stage – Friday
One of the brightest acts in the UK metal scene, Conjurer are a name on everyone's lips for good reason. Following an incredible release last year, they have cemented themselves as a live treat as well. If you've not had the chance to experience it yet, now is your chance.
Tool – Main Stage – Sunday
It's Tool. Playing live in the UK after years away and with a new album finally on the horizon, this should be a spectacular showcase. Expect something special.
Jinger – Dogtooth Stage – Friday
Sometimes the hype gets a bit too much and you start to wonder if it is deserved. Well, with Jinger it is very much deserved. This promises to be one of the sets of the weekend and one that will surely put the metallers on the map for bigger slots in future.
Alien Weaponry – Main Stage – Saturday
In years to come, people will ask 'where you there when Alien Weaponry blew every other band off the stage at Download?'