Single Slam – Vigorish by My Columbine (Ritual Violence)
South African heavy metal band My Columbine are gearing up for their debut release called Ritual Violence. That album is expected in March 2018 and to keep appetites firmly whetted a single is about to be released. That single is called Vigorish and it will be available to all as of the 21st of December.
Pretoria based, My Columbine are making big waves as one of the outstanding talents coming out of Africa. The band have had a great 2017. They qualified for the finals of the Wacken Metal Battle South Africa and were also nominated for the Best Death Metal band of 2016 at this year's SAMMAs (South African Music Awards).
My Columbine are Drikus Behrens on vocals with Sven Borgstrom on the bass. Wimpie Du Toit looks after the drums while Daniel Gerber is on lead guitar and Gehart Kalmeier is on rhythm guitar.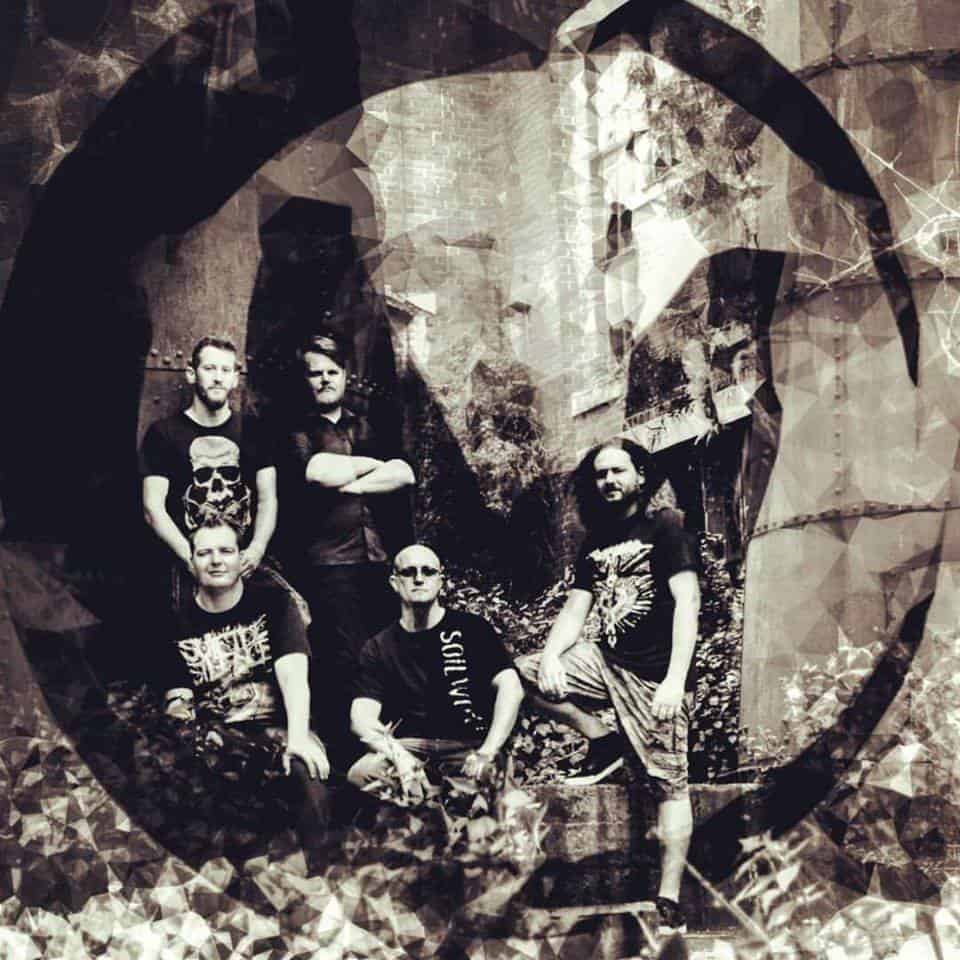 My Columbine are influenced by many different styles of music and metal. They have merged all their interests and skills into a death metal band. Despite being a unique blend of individuals, they all have one common goal. To make the best, and heaviest, metal that they can. They want to break necks and stereotypes along their journey, in their words.
Vigorish is a song about personal demons catching up with you. It revolves around the concept of money lenders, gambling and debt. The word Vigorish actually describes excessive interest rates, usually from illegal money lenders. In these tough times, it is a very poignant topic and I am delighted to hear it covered by a heavy metal band.
Vigorish is a little short of 5 minutes long and is definitely heavy. Blisteringly quick drums and a thick, chuggy riff start the track off. The vocals are dark and deep while the music is crunching and plays a stop start kind of riff. At the beginning it is pretty standard, enjoyable but typical, death metal but then the vocal style switches to a higher toned but demonic style. The guitars play a really neat line over the top of them and the whole track is elevated to new heights.
The lower toned growls jump back in for a section over the bass heavy riff before another switch to the awesome guitar rhythm and higher vocals. This leads into something almost unknown in the world of extreme death metal in a glorious guitar solo. At first it is finger numbingly fast with vocals screeched over the top before it switches pace down a bit. Back to fast again while the drums and bass pound out a perfect foundation. You can't help but bang your head along with it. It is fast, heavy but also a little fresh and different.
As an introductory song, a first release, to the global metal masses, Vigorish is hard hitting, neck breaking but also daring and creative. I definitely prefer the higher toned vocals overall but the switch between styles helps the track a lot too. The drums are intense and the bass is thick and saturated in groove. The stand out sections for me though come with the little surprise guitar lines in different sections of the song. Add to that the huge solo near the end and you can already see mosh pits being driven to insanity when My Columbine come to town.
Check out Vigorish, with accompanying lyric video by bassist Sven Borgstrom, for yourself here. You can find out more about My Columbine and their music over on their YouTube channel and on Bandcamp. You can also follow the band on Facebook, Instagram and Twitter too. Just follow the links and be sure to give them a like or follow while you are there.
Vigorish by My Columbine (Ritual Violence)
The Final Score -

8/10