Single Slam – Those Who Survived by Darkest Hour (Godless Prophets and the Migrant Flora)
Those Who Survived is the 3rd single to be released by Darkest Hour from their new album. That album is called Godless Prophets and the Migrant Flora. It is due to be released on the 10th of March through Southern Lords Records (as distributor). It has been completely funded by a crowdfunding campaign. Darkest Hour are an American metal band, hailing from Washington DC. They formed way back in 1995 but didn't really catch a break until the mid 2000's with the release of their 4th album, Undoing Ruin.
Godless Prophets and the Migrant Flora will be the band's 9th full length studio album. While consistently releasing decent metal albums, they have suffered from line up changes through the years. Particularly in the position of drums, bass and rhythm guitar. They have 10 former members in those positions already and only 2 original members in lead guitarist Mike Schliebaum and vocalist John Henry. Importantly they seem settled now though and for the first time in their career, I think, this album contains the same members as the previous album, Darkest Hour.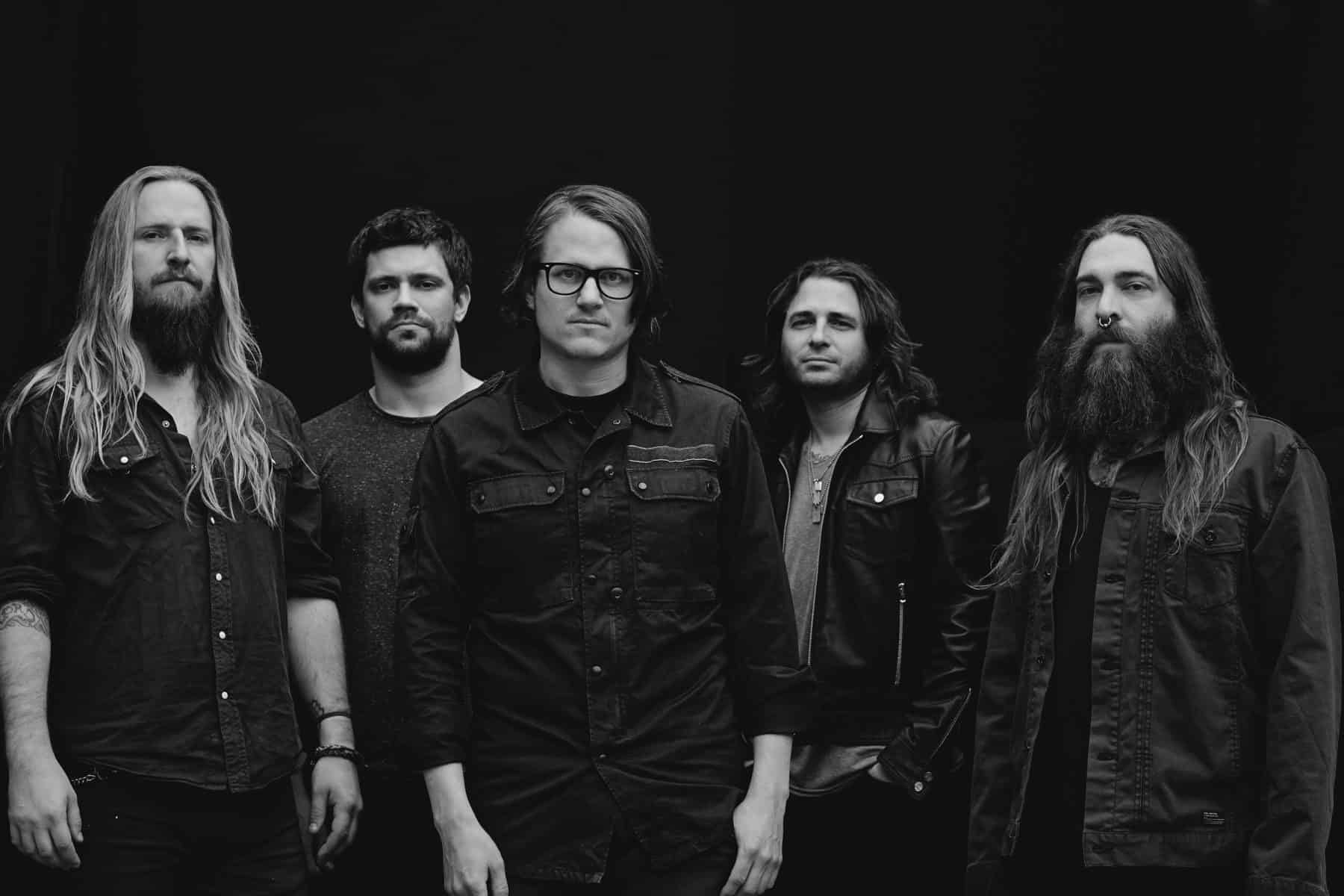 Darkest Hour are described as being a mix of melodic death metal and metalcore. We will just call them heavy metal then.
Those Who Survived is just under 4 minutes long and is a heavy song packed full of riffing. Starting with a descending crescendo of guitars and a fast drum explosion, it kicks straight in with vocals spat out at pace over a quick riff. The riff switches up in the chorus which is catchy. There are a few really good rhythmic sections where you will find yourself head banging along. There isn't a solo really, it is more of an instrumental of riffing and drums. It ends with a shout of vocals before heading back to the riffs again. That leads back into the chorus on repeat before it starts fading out with 15 seconds left.
I'm not too sold on this one. It's a perfectly fine piece of music, the riffs are good and the vocals are strong. It just feels a little lacklustre. A good, but not great track. It's just missing something to push it on a level or two.
Guitarist Mike Schleibaum had the following to say about Those Who Survived –  "It's sort of an homage to the classics that we grew up loving. This song combines our love for Metallica, Slayer, At The Gates, and Carcass all in one. Another interesting aspect of this song is that it does not feature a solo – I sort of love that about it. Don't get me wrong, the album is jam-packed with shredding and we are never shy about professing our love for all things guitar solo-related, but I love that this song stands on its own as a straight riffer!"
Those Who Survived is a good song. It's not a great one but it is a good song. As the 3rd single from the new album, it is isn't my favourite from what I have heard so far. It has loads of riffs, fast drums and angry vocals but just didn't grab me like some of their more recent releases. Don't get me wrong, it will certainly get a few plays on my playlist. It just isn't the sort of track that will stay around too long afterwards.
Still, from an album perspective Godless Prophets and the Migrant Flora is looking pretty strong. Check out Those Who Survived for yourself here. If you like it, why not pre order the new album from Southern Lords or Bandcamp? Check out Darkest Hour on Facebook, Twitter or their official website to keep up to date with future releases and other news.
Those Who Survived by Darkest Hour (Godless Prophets and the Migrant Flora)
The Final Score -

7/10
Comments Rating
( reviews)